January 19, 2022
Photo by Vince Fedoroff
A WINTER'S NIGHT - The wolf moon is seen Monday evening behind the SS Klondike.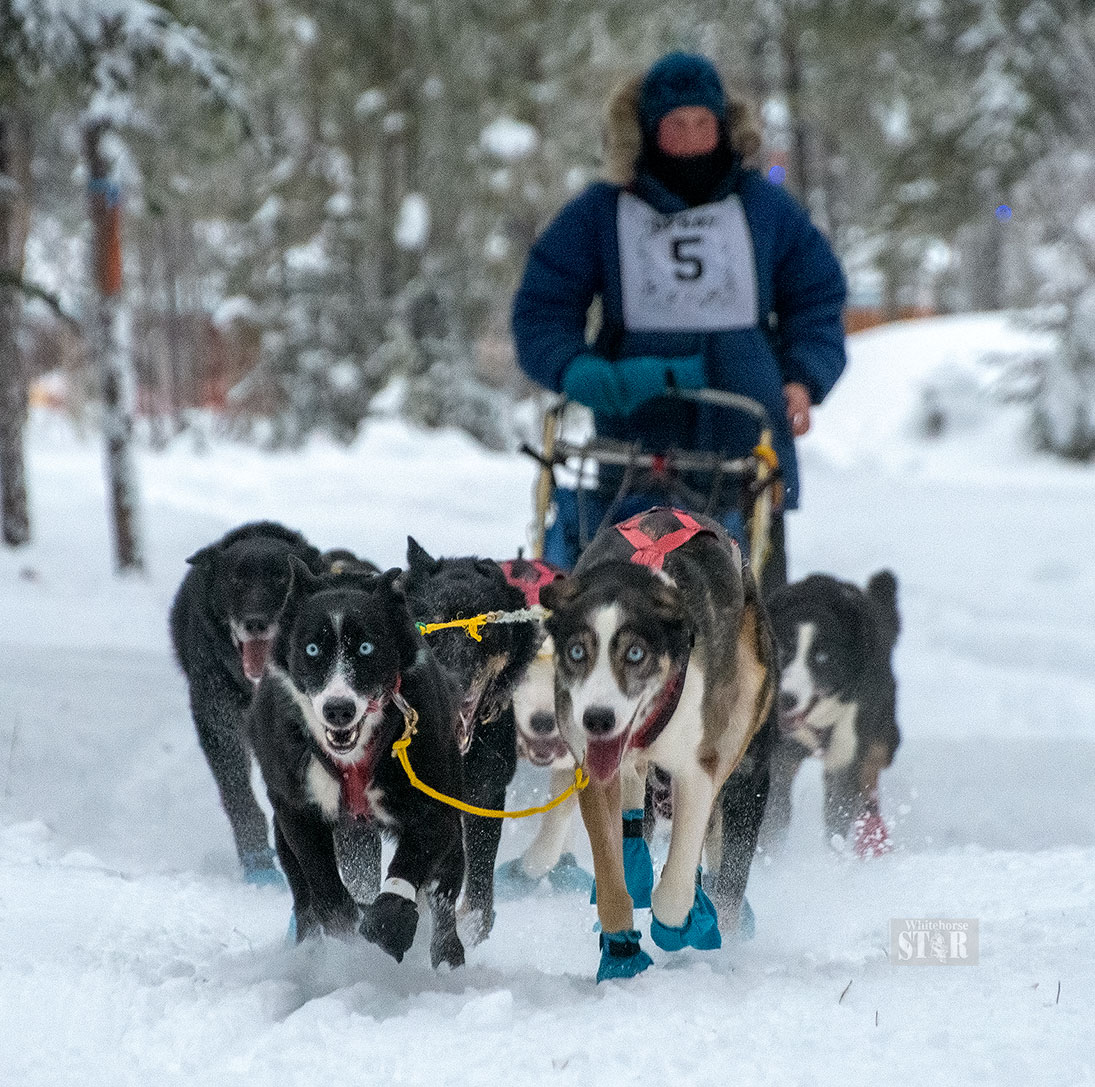 Photo by Vince Fedoroff
INTO THE RACE – Claudia Wickert and her team mush out of the start chute in the Carbon Hill Sled Dog Race 35 miler Sunday.
Photo by Vince Fedoroff
ENOUGH IS ENOUGH – A territory-wide vigil took place Saturday demanding action on the Yukon's high numbers of opioids-related deaths. In Whitehorse, friends, family and concerned people walked from the Chilkoot Inn to the Healing Totem to 'honour those we have lost to raise awareness and demand action.' See coverage, pages 4, 5.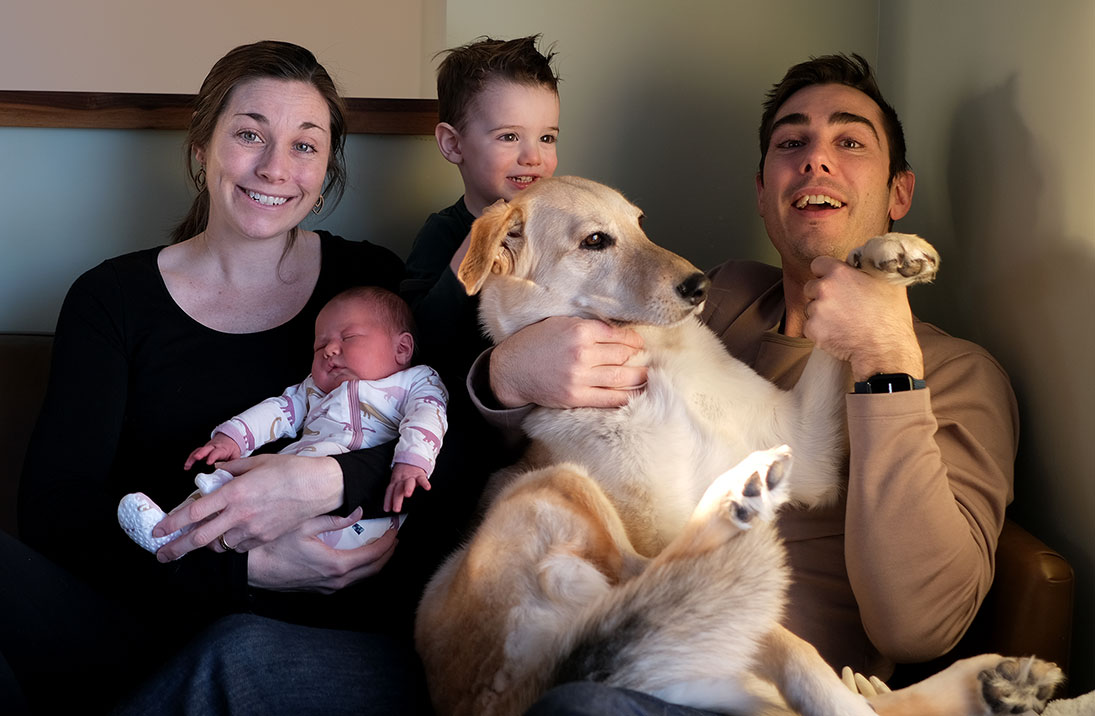 Photo by Photo Submitted
THE FIRST OF 2022 – This year's New Year's baby is Eve Stanford Bryant. She entered the world at 6:08 p.m. Jan. 1, weighing eight pounds, 14 ounces. She joins mom Elizabeth Stanford, brother Finn Bryant, dad Derek Bryant and family pet Revy. Photo courtesy BRYANT FAMILY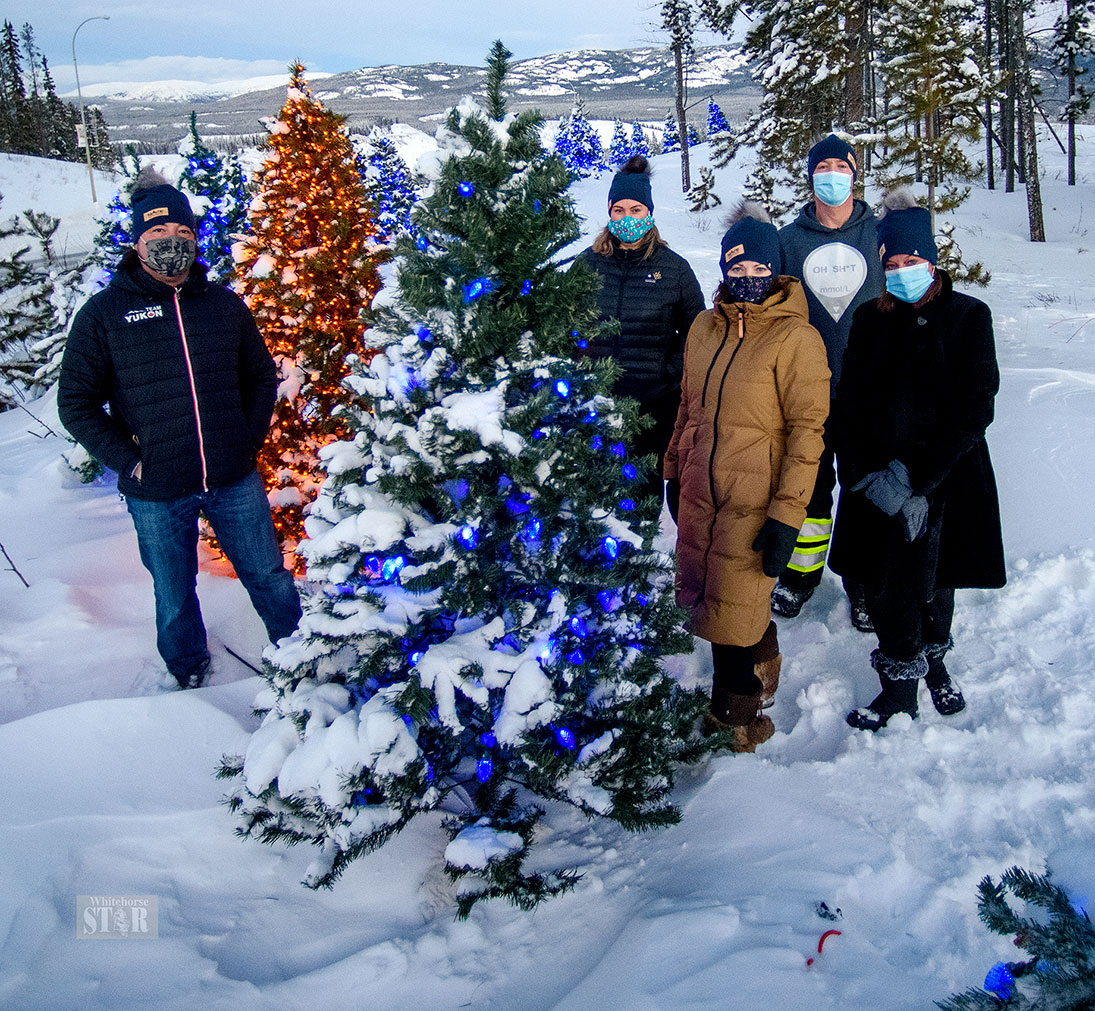 Photo by Vince Fedoroff
KEEPING HOPE ALIVE – The Boulevard of Hope, which raises awareness for Yukoners living with Type 1 diabetes, again lights up along Robert Service Way this year. Organizers and sponsors gathered Tuesday evening in support of the campaign. Here, Peter Johnston, the grand chief of the Council of Yukon First Nations, is the sponsor of the (new this year) orange tree amidst the sea of T1D-awareness blue trees to recognize that every child matters, every day. Also shown left to right are Marney Paradis, president, Yukon T1D Support Network; Jill Nash, the Boulevard of Hope co-founder and Yukon T1D Support Network; Kevin Jack, Yukon T1D Support Network; and Amanda Leslie, Yukon T1D Support Network.
Photo by Vince Fedoroff
FARMER DISPUTES MALNOURISHMENT ALLEGATIONS – Two horses belonging to longtime Yukoner Jim Dillabough are seen Tuesday afternoon on his property off the Mayo Road. There have been some social media concerns that the horses in his care are starving. That does not appear to be the case, with plenty of hay in the fields that has been there for a while. It has been pointed out the feed in the photo is straw, not hay, and not adequate to sustain horses. The Star is looking into this and is awaiting the results of the Yukon government's investigation. See coverage, p, 4.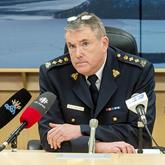 There were no real revelations from the RCMP as they held their first briefing Tuesday to discuss the ongoing review of the Hidden Valley School sexual abuse scandal.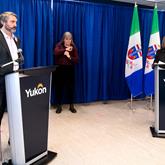 There was at least one bit of good news coming out of the weekly COVID-19 briefing on Tuesday afternoon: there are currently no virus cases in the hospitals around the Yukon.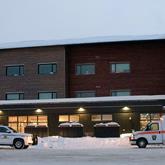 Although there is no official word from Yukon coroner Heather Jones as yet, two more drug overdose deaths are said to have occurred overnight in Whitehorse.