April 15, 2021
Photo by Dan Davidson
DIGESTING VOTERS' VERDICT – Premier Sandy Silver discusses the election results Monday in Dawson City.
Photo by Dan Davidson
CONTEMPLATING UNUSUAL RESULTS – Premier Sandy Silver is seen outside the Liberal party election offices in Dawson City on Monday evening.
Photo by John Tonin
A TROPICAL DAY ON THE RANGE – Ava Irving-Staley, front, and Isla Hupé shoot during Biathlon Yukon's Slush Cup held Sunday at the biathlon range. See more photos in Sports.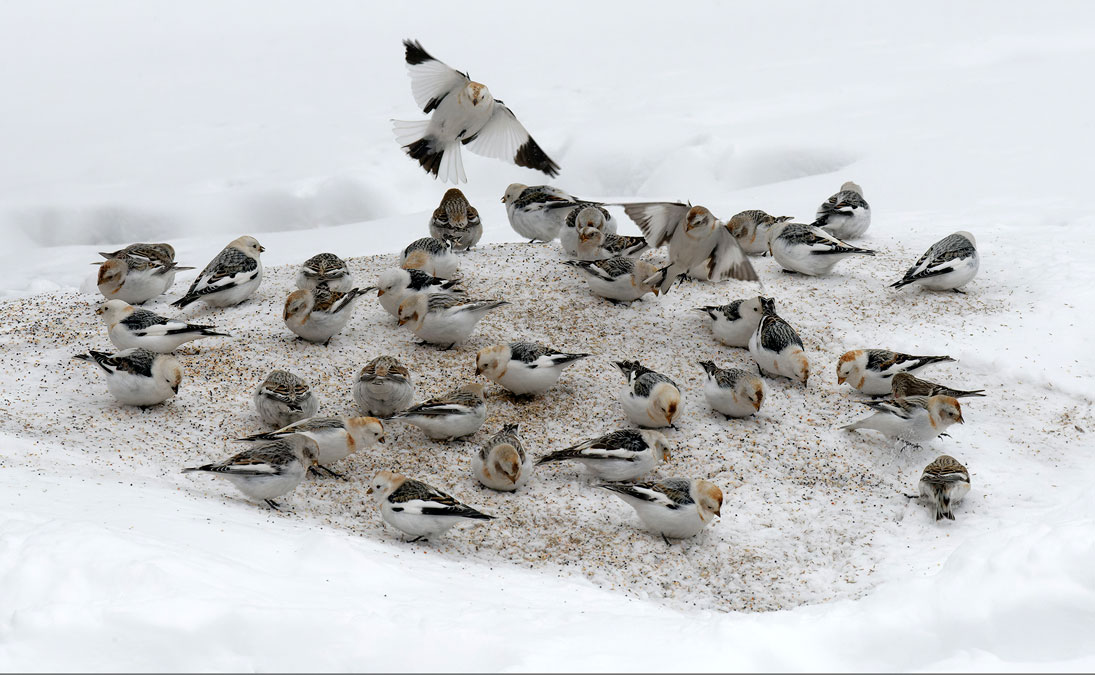 Photo by Photo Submitted
SPRING BIRDS! – This flock of snow buntings was attracted to seeds sprinkled on the snow near Lake Laberge. Snow buntings are often seen along the highways in early spring, but the lack of snow-free areas has made it harder for the birds to replenish energy reserves on their flight north. Photo by JANNIK SCHOU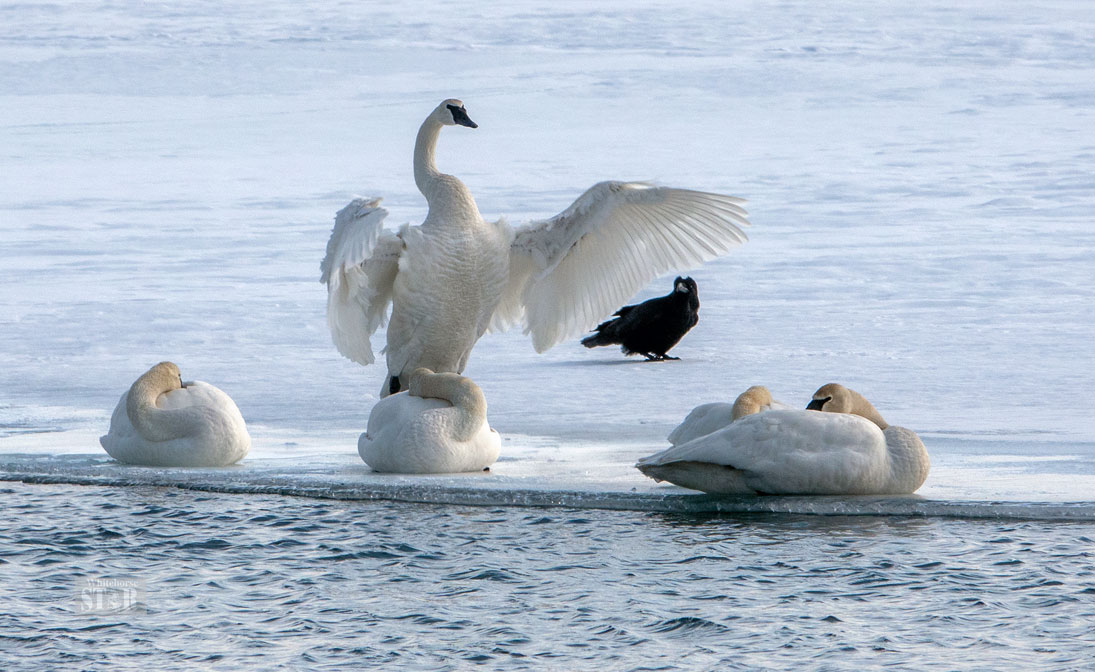 Photo by Vince Fedoroff
TALKING IT UP – There were eight swans resting by the Yukon River near the intake on Tuesday afternoon. A raven decided to drop in for a chat.
Photo by Vince Fedoroff
ENCOURAGING ORGAN DONATIONS – Members of the Whitehorse Fire Department 'A' shift are seen Tuesday afternoon with members of the Yukon chapter of the Kidney Foundation, B.C. and Yukon branch, and kidney recipients. Standing third from left are Mark Robinson, Ryan McClean (a kidney recipient), Carmen Komish, the president of the Yukon chapter, and Josephine and Marlon Luciano (a kidney recipient). Today is Green Shirt Day, created to encourage people to sign up to donate organs. See story.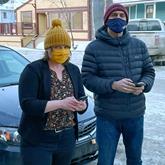 There was an ebb and flow of citizens outside Sandy Silver's campaign headquarters on Second Avenue on election night.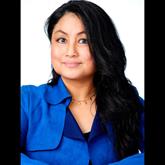 Yvonne Clarke is the first of her kind ... but she's not planning on being the last.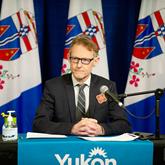 Dr. Brendan Hanley, the Yukon's chief medical officer of health,