May 22, 2019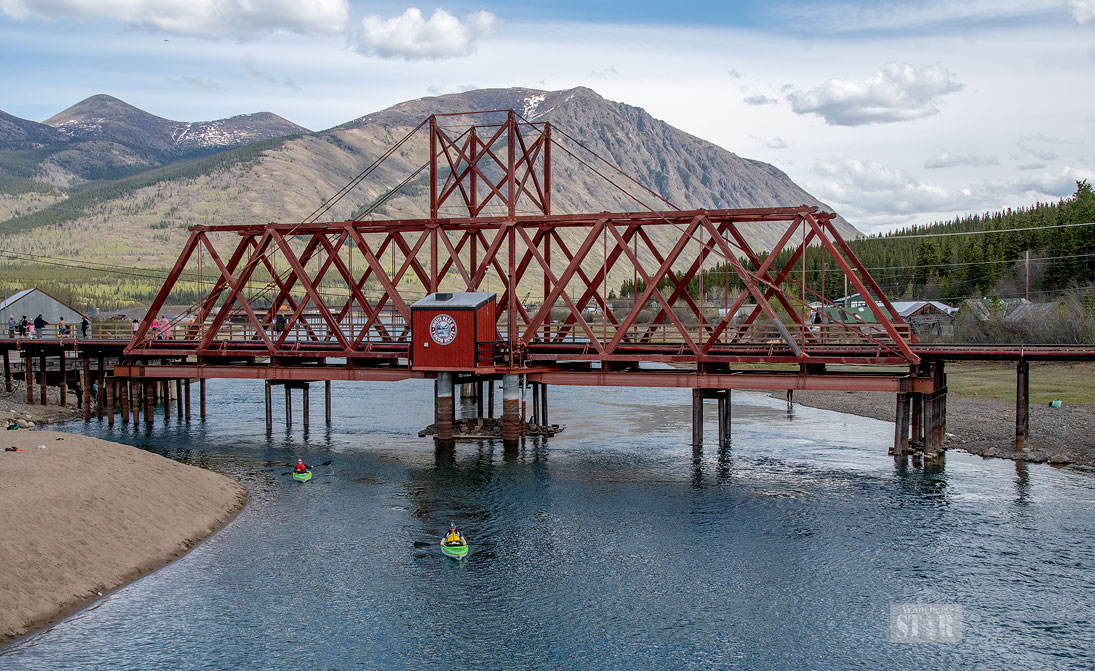 Photo by Vince Fedoroff
HOLIDAY WEEKEND BLISS – Kayakers enjoy Sunday in Carcross.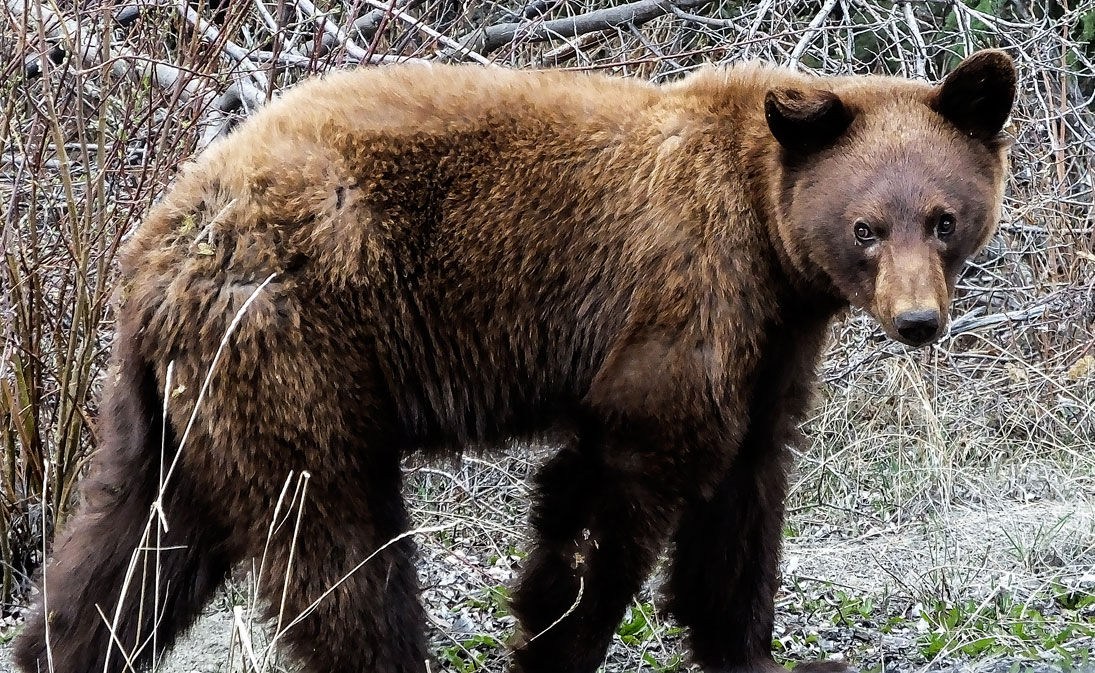 Photo by Photo Submitted
TIME TO DINE – This small brown bear was seen last Sunday in the Carcross area. He was enjoying his dinner of fresh dandelion leaves (no flowers yet) and some willow buds in the early evening. Photo by TERRY SCHEEL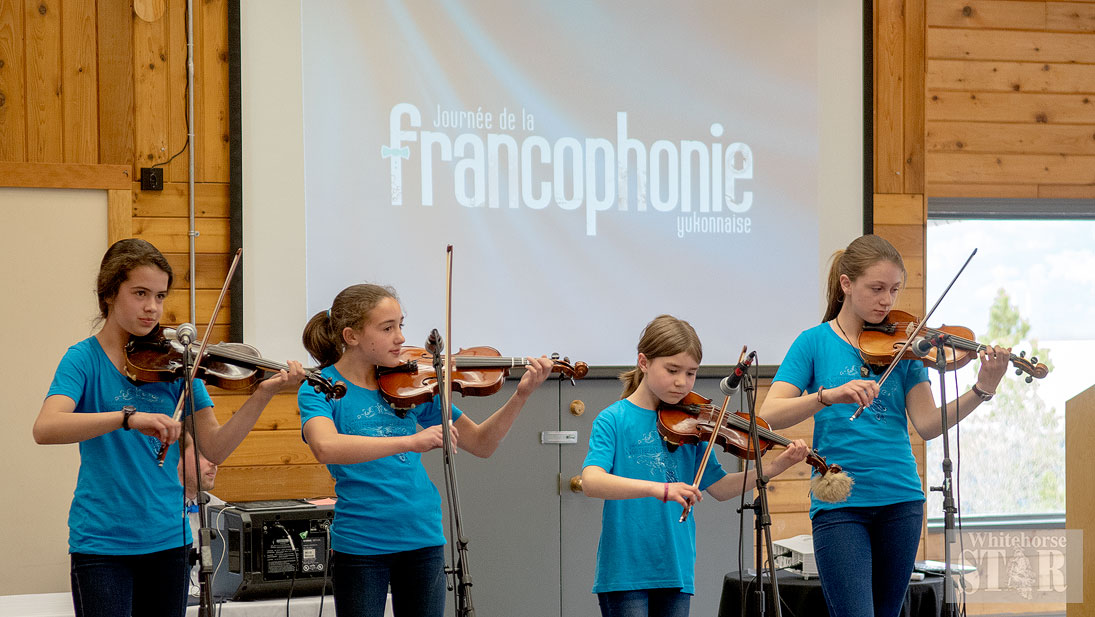 Photo by Vince Fedoroff
A CULTURAL CELEBRATION – The Yukon francophone community celebrated Yukon Francophonie Day Wednesday at the Mount McIntyre Recreation Centre. Performing here are fiddlers from École Émilie-Tremblay – Sophie Molgat, Lilly Witten, Teryn Morrison and Lia Hale, left-right.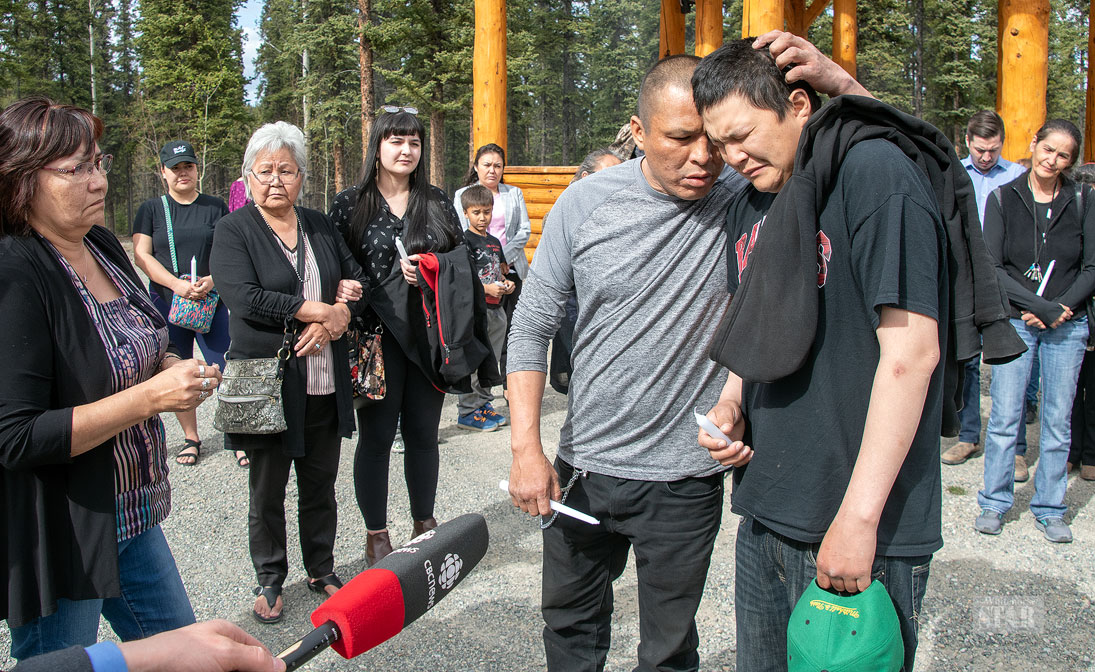 Photo by Vince Fedoroff
AN EMOTIONAL MOMENT – Gabriel Smarch, the father of Śtallion Smarch, hugs Travis Vincent Smarch at a vigil held late Tuesday afternoon by the Kwanlin Dün Nàkwät'à Kų. Teenagers Śtallion and Faith Jakesta died early Monday morning in a single-vehicle collision on Hamilton Boulevard in Whitehorse.
Photo by Vince Fedoroff
SYMBOLIZING PROGRESS – City of Whitehorse firefighter Tamar Vanderham raises the Pride Flag at noon Tuesday at city hall. The Trans Flag was raised as well. Queer Yukon, along with 50 other Canadian cities, is celebrating the 50th anniversary of the decriminalization of homosexuality in our country.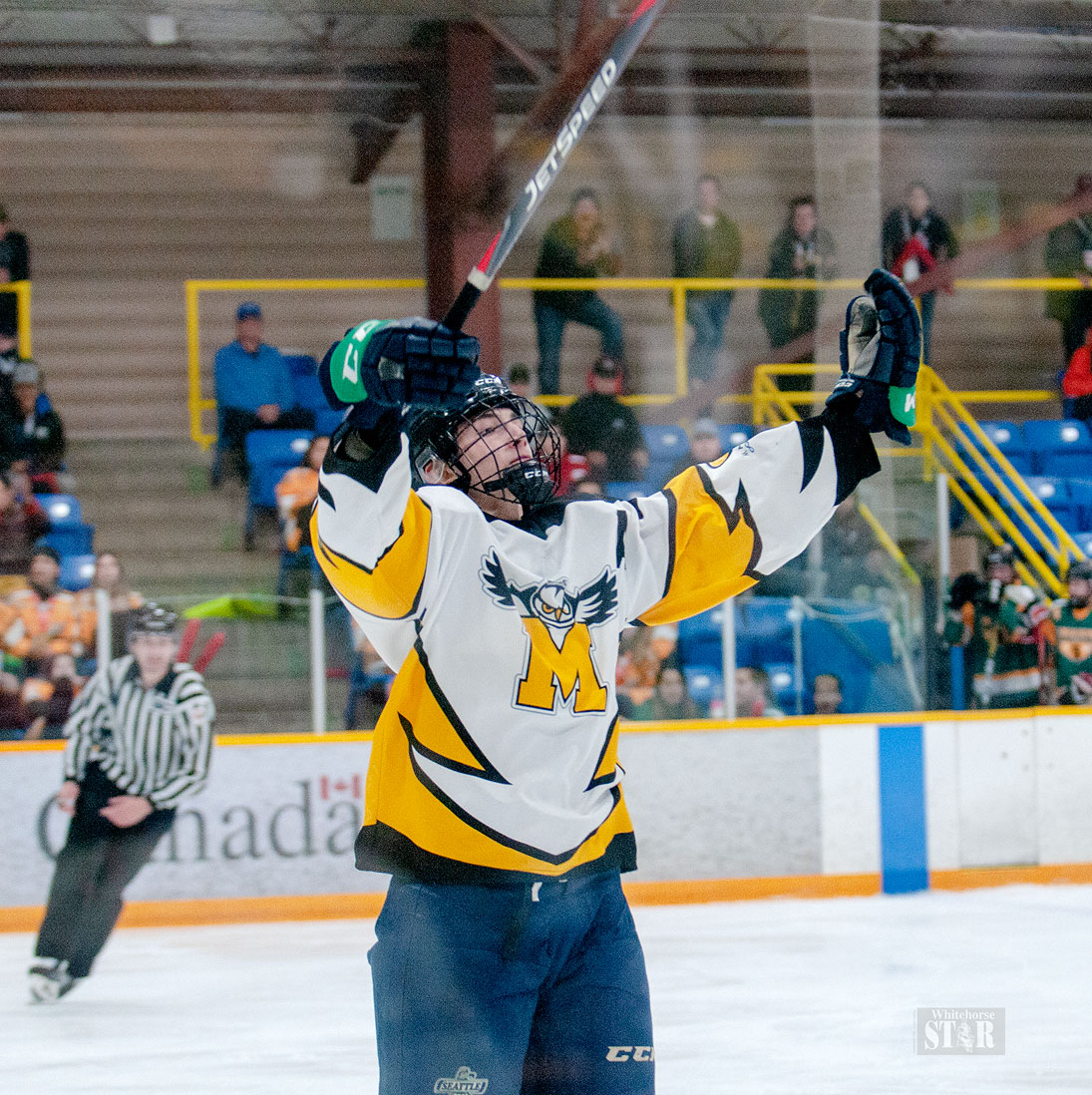 Photo by John Tonin
TAUNTING THE CROWD – Manitoba forward Conner Roulette celebrates his second goal of the 2019 National Aboriginal Hockey Championship gold medal game in front of the previously boisterous Saskatchewan supporters Sunday at the Takhini Arena.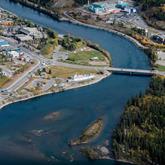 The territory has had the highest monthly legal sales of cannabis per person in the country, as Yukoners spent $9.17 each month on the product.
Yukon MP Larry Bagnell announced funding for the construction of a new community centre in Old Crow on Sunday during a visit to the remote village.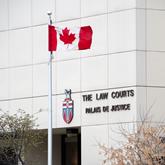 A Yukon woman living in Vancouver has won her appeal of her dangerous offender designation.