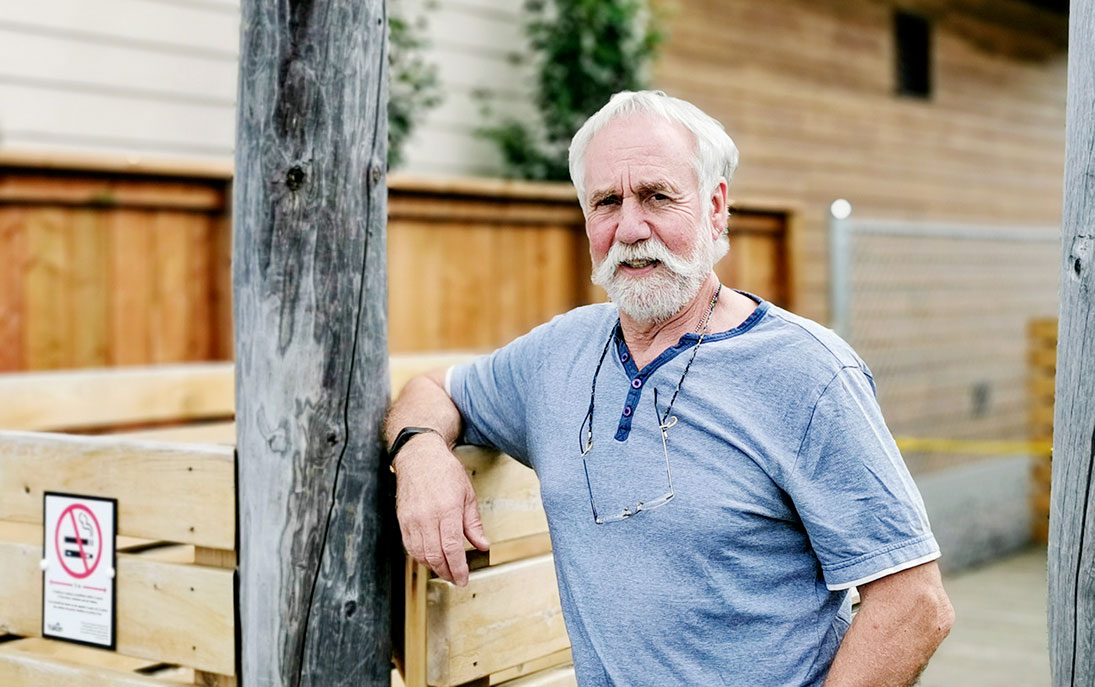 Photo by Whitehorse Star
Hans Oettli
Silver Sled 70-mile dog sled race scheduled for Jan. 23-24
Silver Sled 70-mile dog sled race scheduled for Jan. 23-24
The Silver Sled 70-mile dog sled race from Haines Junction to Silver City is slated to run from Jan. 23-24. Mushers will travel 35-miles to Silver City, located on the shores of Kluane Lake at the Arctic Research Institute Kluane Lake Research Station. There they will spend the night before returning to Haines Junction.
As of Jan. 10, there were 12 mushers registered for the 70-mile race. There is also a 35-mile race that ends at the research centre. Those who wish to compete in either of the races have until Jan. 16 to register.
Hans Oettli, director for the race, said the Silver Sled has been around over for 20 years. It stopped briefly for a time but was restarted about six years ago.
In previous years the Silver Sled has been 100 miles but Oettli said the race has gone back to its original 70-mile trail.
"This is the old, original distance we used to do," said Oettli. "We starting increasing it over the years and last year we did a 100 miler.
"That turned out to be a little over what people trained so we went back to 35."
The Silver Sled Race Committee will adhere to all COVID-19 pandemic regulations.
"In order to keep this event running in a sustainable fashion during these challenging Covid times, we have reverted to the original race route along the pipeline and also moved the Start and Finish Line to former Bear Creek Lodge, to minimize the impact the race has on the community of Haines Junction," said the race website.
Oettli said COVID has changed everything.
"There are enough cabins now that we can have people in the same bubble in them," said Oettli. "For food distribution in the mess hall, we are limited to 20 people.
"We don't have a start banquet, the musher meeting will be outside. Then in the end, we don't have the barbecue inside, we will have it outside.
"But, I think everyone is really happy that the race is happening. Yukoners can't travel to Alaska to race."
Oettli said the brunt of the people who ran the race typically would register on race day. The organizing committee is encouraging people to register before the 16th.
Oettli, a musher himself and finisher of the Yukon Quest said the Silver Sled is one of his preferred events.
"It's always been one of my favourite races," said Oettli. "The scenery is just beautiful. This year we have so much snow up there it is unbelievable."
The trail, Oettli said, will offer people a nice smooth run.
"There is some hill climbing, there has to be to make it an interesting race," said Oettli. "The view over the pass is breathtaking."
Add your comments or reply via Twitter @whitehorsestar
In order to encourage thoughtful and responsible discussion, website comments will not be visible until a moderator approves them. Please add comments judiciously and refrain from maligning any individual or institution. Read about our user comment and privacy policies.
Your name and email address are required before your comment is posted. Otherwise, your comment will not be posted.