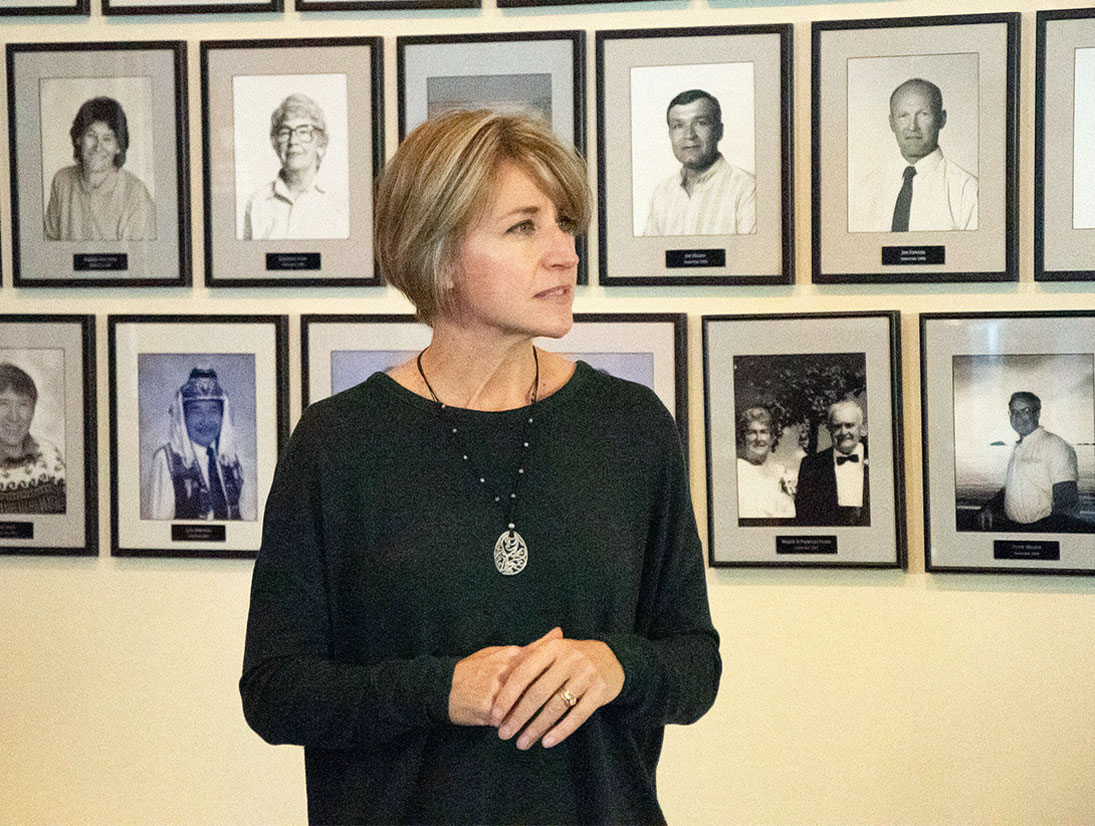 Photo by Whitehorse Star
Tracey Bilsky
Athlete mental training during COVID-19
COVID-19 has shut down schools, gyms, and other facilities Yukon athletes train to better themselves at their respective sports.
COVID-19 has shut down schools, gyms, and other facilities Yukon athletes train to better themselves at their respective sports.
Although athletes may not be able to do the physical training they are accustomed to, Tracey Bilsky, executive director - Sport Yukon, and sports psychologist said now is a time athletes can practice their mental training.
"Normally, the athletes have so much going on with school, school sports, outside training and some have part-time jobs," said Bilsky. "Mental training falls to the wayside when starting out and some exercises are just as important to do in a non-sports setting."
When Bilsky got into sports psychology, she said the field was still new and that it was important to show that it's a valuable part of performance.
Now, Bilsky said there are many tools out there at an athlete's disposal.
"It's a time to be creative and share the webinars that are out there," said Bilsky. "So many groups out there that are understanding."
With less access to training facilities and coaches, Bilsky said the athletes will have to take it upon themselves to continue their progress.
"Kids are resilient but right now have less guidance in their facilities," said Bilsky. "It will take creative thought to push themselves."
Before COVID-19, Bilsky spoke about the importance of setting goals in an athlete's development. Even now, she said it's key to keep your eyes on your goals.
"It's really important to set short term goals," said Bilsky. "Usually, you set long term goals then break it down. Now, with the uncertainty, transitional goals are uncertain but short term goals become effective.
"If you spend to much time unmotivated, that's fear – keep pushing the marker ahead. Keep moving the yardstick farther ahead. Have something per day to work on and focus on."
Bilsky said athletes need to avoid the word "should" because it creates guilt.
"It's about deciding now," said Bilsky. "Imagine the feeling of not being ready. Athletes can be programmed. This is an opportunity for them to drive and to shoot themselves above.
"If they reframe it as an opportunity to soar above the rest, that's a healthy way of looking at it."
Bilsky said athletes need to understand that their competitors aren't taking time off and are still training at some capacity.
"Other athletes are taking the opportunity so you have to go push hard," said Bilsky. "Use this as a time to recognize guidance doesn't just come from coaches, but yourself."
A mental exercise Bilsky said athletes, or anyone, could be practicing is what she calls "inside, outside" which deals with focus.
"It trains the ability to flip," said Bilsky. "Inside is when you focus on what you are thinking and feeling. Outside is what you see or hear. It's important to learn to flip."
Bilsky used a cross country ski race as an example of focusing inside.
"In a cross country ski race you are going uphill and you are starting to feel it in your legs and inside you feel tired," said Bilsky. "If you flip to outside – focus on a certain tree, create a mini challenge and take the focus off the fatigue."
The opposite is true at a swim meet for example and that's a good time to focus on the inside.
"A swim meet is crazy," said Bilsky. "There is lots of noise and people around. Our cups will start to fill and we will have limited brain space. If the cup is full there is no ability to focus.
"If you flip from the outside to the inside you'll focus on anything that's internal to distract from the outside."
Bilsky said this can be done in a non-sport setting and to try starting with six-ins and six-outs a day.
"Do it in your regular life," said Bilsky. "Try it on a hike or while riding the bus and eventually it gets easier."
Practicing your mental training and setting goals, Bilsky said, is important for athletes and non-athletes alike.
"Happiness comes from achieving things," said Bilsky. "It's difficult now but we are all in this together."
Add your comments or reply via Twitter @whitehorsestar
In order to encourage thoughtful and responsible discussion, website comments will not be visible until a moderator approves them. Please add comments judiciously and refrain from maligning any individual or institution. Read about our user comment and privacy policies.
Your name and email address are required before your comment is posted. Otherwise, your comment will not be posted.