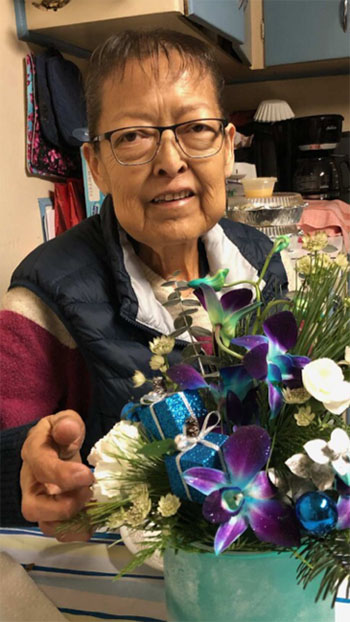 Roberta Behn
December 8, 1958 to October 11, 2021
Frank & Rose Billy, Darrel, Kim, Teresa, Joanne, Santana, and Wes send the biggest thank you to our families and everyone that helped in small and big ways when we had to say goodbye to our daughter/sister/mom Roberta. We are forever grateful to have had your support, we couldn't have done it without you.
She fought a very private battle with cancer not wanting anyone to worry. We know there are family members and friends that felt "left out", we felt that way too. Even to us, her famous last words were "I'm good!" She kept the details of her illness very private, to keep those closest to her protected at all costs. We wanted to be a part of her visits with her doctors but that was totally never going to happen. She dealt with her diagnosis and treatment plan on her own terms.
We want to say a very special thank you to Dr. Sally Macdonald, Dr. Kmet, and Dr. Laurie for keeping her outlook on life so positive. To the staff and fellow patients in the chemo room, thanks a million for being there for her. To all the amazing staff at the hospital, wow, what can we say, you helped her tremendously, your friendship meant the world to her. To the extra special staff at the Wind River House, her "angels," she treasured each of you with all her heart. The big hugs, the great late-night meals, television programs and the heart-to-heart talks helped her get through each day. To Jess, her heart was full for your never-ending visits and keeping her grounded. You were with her right to the end, and we hold our hands up to you for helping prepare her for her journey to the Heritage North Funeral Home, she appreciated you for your never-ending support. To her co-workers/friends your unconditional love and support when she needed it most, will go down as the best support network of all time. To the family and friends from near and far, far away, we are so thankful for all your prayers, hugs, and love during the most difficult time of our lives.
She's been such an important part of our life, thinking of the great times we've all shared with her, she made an impact on everyone she met, her bright spirit will be missed by all her family and friends.
Add your comments or reply via Twitter @whitehorsestar
In order to encourage thoughtful and responsible discussion, website comments will not be visible until a moderator approves them. Please add comments judiciously and refrain from maligning any individual or institution. Read about our user comment and privacy policies.
Your name and email address are required before your comment is posted. Otherwise, your comment will not be posted.