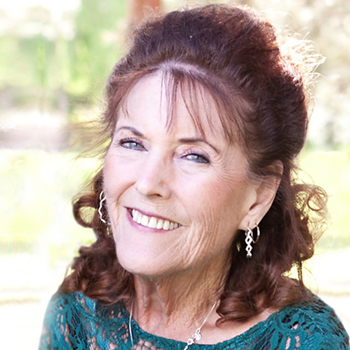 Dianne Francis Pilloud (née  Harbottle) passed away March 22, 2022,  in Kelowna, BC,  with her husband, daughter,  and son-in-law by her side. Dianne battled cancer for years, but you would never know she had a life-threatening illness,  she was always upbeat, living her life to the fullest. Dianne always put others before herself, especially her family,  despite all the challenges she faced.
Dianne was truly a remarkable woman.
Dianne Pilloud was born in Whitehorse, Yukon (4th  Generation) the daughter of Thelma Viktoria Harbottle (née  Norberg) and Francis  "Bud"  Edmund Harbottle. She was sister to Donna Davis (née  Harbottle). Dianne spent most of her life in the Yukon. Dianne was a proud Yukoner, she loved her home. Even when she retired and left the North, she made a point of keeping in touch with her Yukon friends and family. She attended Yukoner events each year, filled her home with Yukon  memorabilia  and,  of course,  her  Yukon gold! Mom loved her jewellery. The Yukon was good to her: she had her career of 33 years with the Hydro company, met her life love,  Ray Pilloud, and raised her only child Melinda Isaac (née  Pilloud) there. 
Mom had a gift with people. She could call someone up,  whom she hadn't spoken to in years,  and  she  just knew how to make them feel as if it was only yesterday that they  had last  spoken  to each other. 
She always knew how to make you smile and feel a sense of home when talking to her.
Dianne and Ray spent 53 beautiful years married, they did absolutely everything together,  from travelling the world to playing cards every night. They retired to the Okanagan where they enjoyed a close relationship with her daughter and son-in-law and watching their grandchildren and now great-grandchildren grow up.
Dianne was very close to her sister Donna,  whom she admired. They  spoke  daily with one another, travelled,  and had many family  get-togethers. Donna said  Dianne  was  "the best sister she could have ever asked for".
Dianne is survived by her husband Ray Pilloud;  daughter Melinda  (Warren)  Isaac; grandchildren Nikolas Skopik, Callista Isaac,  and  Ariana Isaac (Nigel);  and great-grandchildren Rayna Rose and Ashton;  sister Donna (Dave) Davis,  and many nieces,  nephews, and cousins.
Dianne  was  predeceased by her mother,  Thelma Harbottle,  and  father, Bud Harbottle.
In lieu of flowers,  please make  a remembrance  in her name and donate to your local  SPCA,  https://www.spca.bc.ca, mom loved her animals.
A private Celebration of Life will be held to honour Dianne.  Condolences may be sent to the family by visiting her obituary page at  https://www.springfieldfuneralhome.com. 
Add your comments or reply via Twitter @whitehorsestar
In order to encourage thoughtful and responsible discussion, website comments will not be visible until a moderator approves them. Please add comments judiciously and refrain from maligning any individual or institution. Read about our user comment and privacy policies.
Your name and email address are required before your comment is posted. Otherwise, your comment will not be posted.