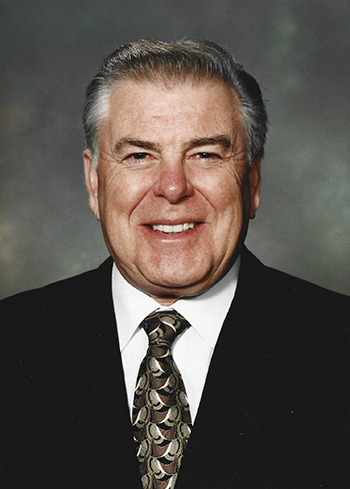 Norman Alexander Ross
October 20, 1939 – September 3, 2022
Norm passed after a sudden and short hospitalization at Kelowna General Hospital. He is survived by his son Carl, daughter-in-law Belinda and their children Alexander and Jessica. Norm was predeceased by the love of his life, Sandy, Sandy's daughter Vicki and his brothers Lynn and George. He is survived and will be greatly missed by his brother Lorne, his sisters Leah Fay and Lana Gay, his nieces Tracey, Marsha, Valerie, Susan and Jenny; his nephews Wade, James, Berk, Nick and Allan, as well as countless friends in BC, Yukon, Wales, England, the US and Hawaii.
Norm was younger than all his three brothers and older than both his sisters, and he was born in Dawson Creek. He and his family first lived in an old log cabin and then a hand-built frame house, both on the Upper Halfway River, 50 miles upstream from the Peace River. Two days horseback ride east through the bush was a rough road going south to Fort St. John; that road soon became the Alaska Highway. At the age of 10, the family moved to Fort St John for Norm's schooling. Norm's first job was splitting wood to feed the woodburning furnace of the Hudson's Bay store, then he delivered groceries for Central Department Store and by his last two years of schooling, he lied about his age and was working the summers on the oil rigs. After graduating from high school in 1957, he briefly attended UBC, but soon, together with 3 friends, set out to travel around the world. They made it as far as Hawaii, New Zealand and Australia. Norm never lost his appetite for travel. On his return, Norm became involved in placer mining in Yukon. At age 25 he married Carole from Alberta, whom he had met on a ship between New Zealand and Australia. In 1965, Norm decided he wanted to get a formal education in mining and attended BCIT then the Colorado School of Mines, where he obtained a Mining Engineer degree and a Masters in Engineering. In 1970, Norm and Carole welcomed Carl to the world. For 5 years after graduating, Norm worked for resource companies in BC and Texas, followed by 5 years as national mining manager with the Bank of Montreal in Toronto. In 1980, Norm returned to Yukon to pursue his life passion of gold placer mining, founded Ross Mining and started working claims on Dominion Creek. As he was fond of quoting from Robert Service: "I wanted the gold, and I sought it. I scrabbled and mucked like a slave … I wanted the gold and I got it."
In 1981, Carole and he divorced. While in Toronto, Norm had met Sandy and, in 1983, Sandy and Vicki joined Norm at Dominion Creek. The next 22 years were a cycle of mining in Yukon from April to October, R&R in Hawaii for a month and winters in Vancouver, and then Kelowna, where they would plan for the next season. Ross Mining was the star of Yukon placer mines and Norm was repeatedly recognized for his achievements by Yukon and Canadian mining and business communities. In typical fashion, Norm insisted that any credit for Ross Mining be shared with all stakeholders in the operation. Most important to Norm was the deep friendships made while working in Yukon. Eventually, in 2005, the cost of the hard toil identified by Robert Service led Norm to recognize that it was time for Ross Mining to be sold. Norm and Sandy deservedly took up permanent residence on their acreage on the east bench overlooking Kelowna – correction, semi-permanent residence, as their love of travel saw them continuing their romance with the Halekulani Hotel in Waikiki and taking regular trips to England and Wales and cruises to exotic locales, including through the Northwest Passage. In 2019, Norm and Sandy again recognized that it was time for a change and, after a couple of years of planning, building and decorating, they moved into their suite in the sky above downtown Kelowna where they planned to reside in their twilight years. July 2020, Norm was devastated when, after a short illness, Sandy passed away. Life was never the same for Norm. He found some solace in his family and especially with Carl and his family and he was supported through the many, many deep, fine life-long friendships that he had developed in the places where he and Sandy had lived, worked and travelled; but, undeniably, the light of Norm's life was missing. Everyone who knew and loved and were loved by Norm will miss him profoundly. The love and generosity that he extended to his friends and family was legendary. Norm was an original and a fine gentleman.
A Celebration of Life will be held in Kelowna at a date yet to be determined. For those who wish to attend, either in person or via livestream, please open https://rememberingnorm.com and indicate that you wish be updated when the details are finalized.
Add your comments or reply via Twitter @whitehorsestar
In order to encourage thoughtful and responsible discussion, website comments will not be visible until a moderator approves them. Please add comments judiciously and refrain from maligning any individual or institution. Read about our user comment and privacy policies.
Your name and email address are required before your comment is posted. Otherwise, your comment will not be posted.