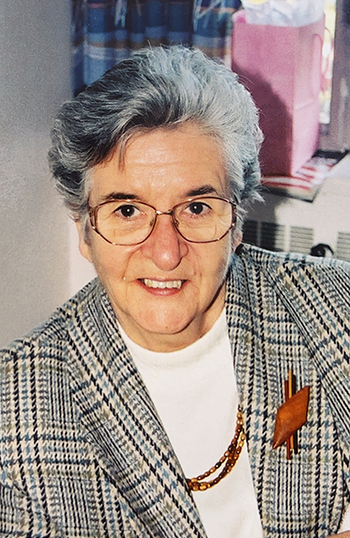 Mary Ann Caroline MacDonald
September 30, 1935 - October 4, 2022
Mary Ann Caroline MacDonald, 87, of Abbotsford, BC, passed away peacefully in her sleep on October 4, 2022, at Menno Home in Abbotsford, BC. She was born on September 30, 1935 to Jack and Florence MacDonald in Dawson City, Yukon.
Mary resided in Dawson City until 1949 when they moved to Whitehorse, Yukon. She graduated from high school in Whitehorse and completed her training to be a Registered Nurse at St Paul's Hospital, graduating in 1959. Mary moved to Honolulu, Hawaii in 1960, and practiced nursing until 1991. Upon retirement, Mary returned to Canada to take up residence in Burnaby until 2019 when she moved to Abbotsford to live with her sister.
Mary was an avid sailor and volunteer. She loved to volunteer at the Blood bank, the Vancouver Yukoners Association and supported a host of other charitable causes with her time and resources.
Mary is survived by her sister Lynn Dooley (Jim) of Abbotsford, BC and her sister-in-law, Sue MacDonald (John) of Whitehorse, Yukon. She leaves behind two nieces, Patricia Briner (Jules) and Florence Dooley; three nephews, James Dooley (Rachel), Sam Dooley (Danielle) and John Dooley; as well as her great nieces and nephews: Jessica, Julia, and Carrie Briner, Jack, Jocelyn, Callum and Kiera Dooley, Ethan and Cali Dooley. Mary is predeceased by her parents, Jack and Florence MacDonald, and her older brother John MacDonald, all of Whitehorse, Yukon.
Funeral services will be October 25, 2022, at 11:00 a.m. at (St Ann's Parish, Abbotsford, BC) with Father Ain Leetma, friend of the family, officiating. In lieu of flowers please consider supporting Menno Home, Red Cross, Union Gospel Mission and the Catholic Women's League.
Add your comments or reply via Twitter @whitehorsestar
In order to encourage thoughtful and responsible discussion, website comments will not be visible until a moderator approves them. Please add comments judiciously and refrain from maligning any individual or institution. Read about our user comment and privacy policies.
Your name and email address are required before your comment is posted. Otherwise, your comment will not be posted.