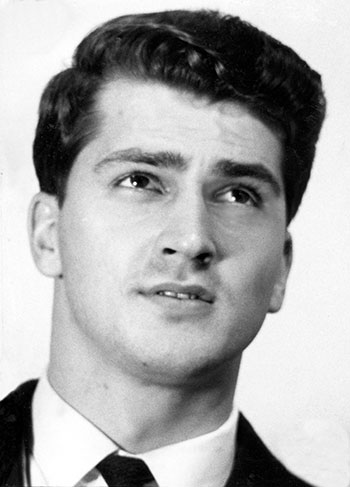 Henry Willi Lewandowski
1946 - 2021
Harry and Elfriede Lewandowski (Groll) were blessed with a baby boy named Henry on July 9, 1946 in Bayreuth, Germany. Older brothers, Georg and Alfred Reichenbacher, took on many tasks to help raise their little brother. As a very young boy in post-war Germany, Henry had fond memories of the US Air Force soldiers handing out Hershey chocolate bars and Wrigley's Spearmint gum to the kids.
In 1960, Henry's parents sent Georg and Alfred to scout out Canada as a new home. In October 1961, Henry at age 16, his parents and his uncle, Dieter Lewandowski, age 15, sailed across the Atlantic to Canada. Henry noted everyone was seasick, but he and Dieter had the time of their lives living their new adventure.
In Toronto, Henry's first challenges were to learn English and gain employment. This was the start of his many years in mechanical, electrical, and architectural drafting. In 1970, he met Ann Marie Dillon. The couple went west to Calgary in 1973, where Henry furthered his career as a senior draftsperson. In 1980, their next adventure took them to the Yukon. Henry gained employment as a draftsman at Underhill & Underhill (Underhill Geomatics Ltd.). This was the beginning of long friendships with his surveying buddies and business associates.
Henry branched out on his own providing drafting, blueprinting, and survey equipment sales to the community. Doug Wing, friend and employee, was Henry's right hand person to what would become Integraphics Ltd. In 1988, Henry interviewed Donna Kary for a potential position in the company - the beginning of their long relationship. In 1993, Henry partnered with Mark Girling to upgrade the Printing Division. Together, along with many employees past and present, made Integraphics Ltd. the successful business it is today.
Henry was an avid outdoorsman and loved camping, fishing and boating (especially Atlin Lake). His absolute favourite time of the year was the annual moose hunt with his buddies. Henry loved to be one with nature and watch the seasons change. A bonus, maybe some meat on the table!
Henry also loved his winter vacations in tropical paradises. His last venture was building a home in Costa Rica - Rancho Donna Marie.
Henry passed away peacefully at home on May 6, 2021 at age 74 with Donna by his side. This was his wish, and made possible with the compassionate and professional services of our Home Care nurses, support workers, and staff. Thank you.
Add your comments or reply via Twitter @whitehorsestar
In order to encourage thoughtful and responsible discussion, website comments will not be visible until a moderator approves them. Please add comments judiciously and refrain from maligning any individual or institution. Read about our user comment and privacy policies.
Your name and email address are required before your comment is posted. Otherwise, your comment will not be posted.