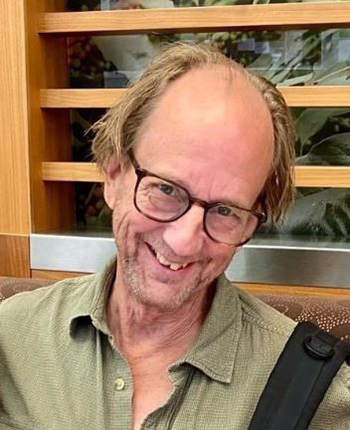 Eric William Smith
April 20, 1955 – June 23, 2022
Eric William Smith of Edmonton, Alberta, passed away on June 23rd after a brief battle with glioblastoma. He will be greatly missed by his family and friends.
Eric was many things to many people. He was a loving and generous father and partner, he was a skilled mechanic and teacher, and he was a traveller and a connoisseur of quality. Most of all, he was interested. Quick to chatting and friendship, he loved experiencing people, and he loved no one more than his five grandchildren.
Eric is a Mason. This was an important part of his life in Edmonton, and something that he shared with his father, who was also a Mason.
Eric was born in Whitehorse, Yukon, on April 20, 1955. Growing up in the Yukon gave Eric and his friends the perfect playground. Eric remained connected to his Northern home throughout his life, spending most of his holidays at the family property near Atlin, BC.
Eric loved to know how things worked and a youngster was known to overhaul his motorcycle engines on his mother's kitchen table, much to her dismay. That interest in taking things apart (and putting them back together!) led Eric to pursue a career in heavy duty mechanics. His chosen career took him all over the Yukon, Alaska, Northern BC and Alberta. Eric finished his career as an apprentices' instructor at NAIT.
Eric was an avid motorcyclist throughout his life and enjoyed countless adventures on his beloved Harley with his friends.
Eric is survived by his sons Michael (wife Hitoha, children Noel and Emma) and Matthew (partner Serah, children Lennan, Stella, and Archer). He is also survived by his girlfriend Luetta and his sister, Marilyn.
In lieu of flowers, the family requests that a donation be made in Eric's name to the Brain Tumour Foundation of Canada.
To sign the book of condolences and to share memories, please visit: http://www.southsidememorial.com
Add your comments or reply via Twitter @whitehorsestar
In order to encourage thoughtful and responsible discussion, website comments will not be visible until a moderator approves them. Please add comments judiciously and refrain from maligning any individual or institution. Read about our user comment and privacy policies.
Your name and email address are required before your comment is posted. Otherwise, your comment will not be posted.