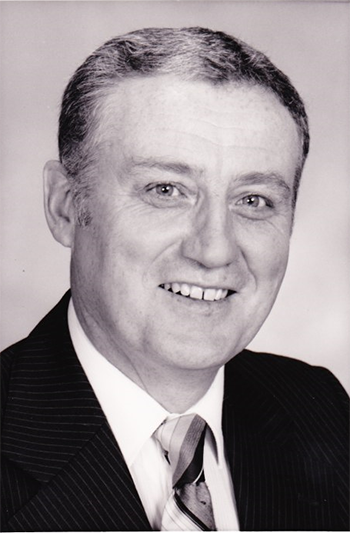 Derm O'Donovan
January 20, 1946 – February 20, 2023
It is with sadness that we share that Diarmuid (Derm) O'Donovan passed away at Whistle Bend Place on February 20, 2023. He was born in Dublin on January 20, 1946. His family emigrated to Canada, arriving by boat in Halifax, on St. Patrick's Day in 1954. Derm grew up in Toronto but brought his family to the North in 1974, moving from Ontario to Inuvik in the middle of December. In 1978 they moved to Whitehorse where he pursued various career opportunities and raised 11 children with Kathy.
Derm moved his family to Dawson City in 1981 when he took on the role of General Manager of the Klondike Visitor's Association. It was a role he loved, but in 1983 the family moved to St. Albert, Alberta where he worked as the Executive Director of the MS Society.
But the siren song of the north had firmly got under their skin, and in 1984 they moved back to Whitehorse. While Derm pursued many opportunities over the years, he finally found his calling as a Real Estate agent in 1991.
Derm is survived by his loving wife Kathy and his children Diarmuid Jr. (Berna), Roshean (Chris), Tara (Sean), Shawn (Darren), Shannon (Robin), Kieran (Natalie), Catherine (Justin), Ryan (Jenny), Declan, Conor and Brendan (Barbara) and his numerous (16!) and much-loved grandchildren and great-grandchild. He is also survived by his siblings Cathy (Marv) Havery, Conleth (Susan) O'Donovan, Emir (Jim) Poelzer, Mora (Marc) Ouellette, Neave (Ted) Greig, Gronya Thorsby (Bob), and many, many loved nieces and nephews.
Derm was preceded in death by his mother Rosaleen in 1956, and father Diarmuid in 2006; his sister Roisin in 1948 and his brother Killian in 2015.
There will be a community celebration of life in a few months, with details to be confirmed at a later date.
Add your comments or reply via Twitter @whitehorsestar
In order to encourage thoughtful and responsible discussion, website comments will not be visible until a moderator approves them. Please add comments judiciously and refrain from maligning any individual or institution. Read about our user comment and privacy policies.
Your name and email address are required before your comment is posted. Otherwise, your comment will not be posted.