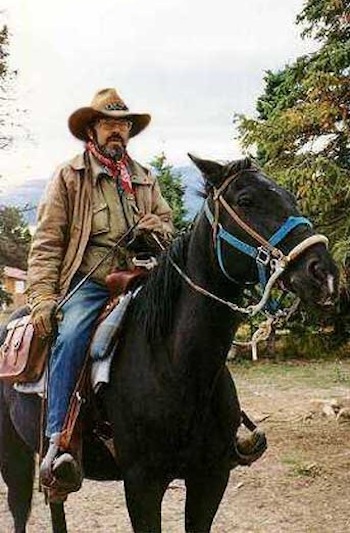 BILTON, ALFRED CHARLES
Mar 27, 1947 – June 16, 2021
Alfred Charles Bilton escaped the confines of his Earthly shell on June 16, 2021. A born adventure seeker and worldly scholar, he touched many lives.
Alf spent much of his youth in Ontario and the Northwest Territories before setting off on an around-the-world adventure that he described as his best years. Alf spent time in Australia dodging sea turtles that looked suspiciously like sharks, cutting sugar cane, and admiring koalas that would slouch against electrical transformers like overstuffed teddy bears. His time in Asia was cut short after he discovered that the snakes there could fly. While in India, Alf enjoyed feeding the monkeys, but he moved on once again when offered the opportunity to work milking Cobras. He hitchhiked across Europe, foregoing hotels, and survived a rough night in New York City which he credited entirely to the inherited stern countenance of his father George Bilton.
Upon returning home from overseas, Alfred obtained a pilot's license, began a family, and graduated from the University of Alberta with a Bachelor of Education. He spent several years teaching Social Studies and Computers with the Edmonton Public School Board before returning to the Yukon Territory.
He spent many years working in several mines before he began to publish his political cartoons in the local newspaper.
In the 1990s, Alf briefly tried farming in Saskatchewan. However, two seasons of bailing hay motivated his quick return to the Yukon, where he worked for several years as a trail guide at Sky High Ranch. His later years were spent working within the service industry, most notably at Trails North in Whitehorse. He spent much of this period writing and was a frequent contributor to the Cowboy Poetry community.
His Porter Creek neighbours will remember him cursing the poor alphabetization at Coyote Video and proudly walking his cat 'Bandit' on a leash. The city of Whitehorse will remember the perfectly imperfect man in the overworn brown cowboy hat, who was always "Much Obliged" for his time with you.
He will be missed by his loving daughter Tannis Bilton-Sears; brother Jack Bilton (Paula); niece Sheena Bilton (Pat) and her children Zayda, Hunter and Kannen; nephew Jake Bilton; Ingrid Bilton and Tannis Drexl of Gibsons BC, and many other extended family members and lifelong friends.
Add your comments or reply via Twitter @whitehorsestar
In order to encourage thoughtful and responsible discussion, website comments will not be visible until a moderator approves them. Please add comments judiciously and refrain from maligning any individual or institution. Read about our user comment and privacy policies.
Your name and email address are required before your comment is posted. Otherwise, your comment will not be posted.