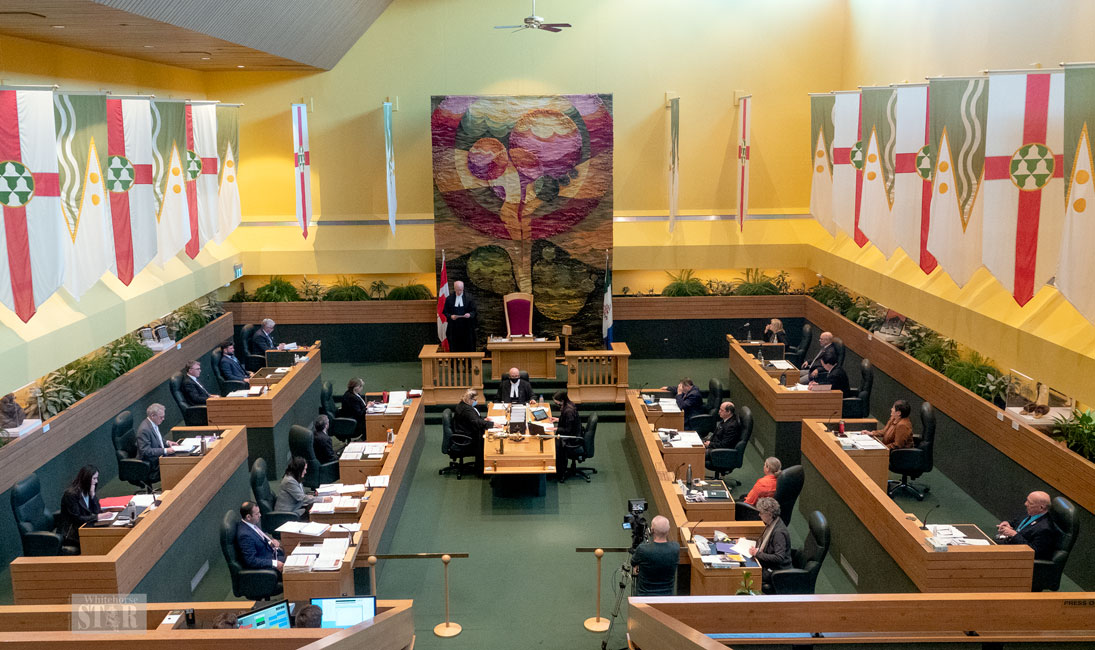 Yukon Party asked to provide Deputy Speaker
It appears old enmities die hard,
It appears old enmities die hard, even in the face of a minority government and a supposedly renewed commitment for all of the Yukon's political parties to behave and work together.
On Monday, Premier Sandy Silver sent out a terse statement to the Star saying he had talked with Yukon Party Leader Currie Dixon.
"This afternoon I met with Yukon Party Leader Currie Dixon," the statement said. 
"We had a brief discussion about the upcoming sitting of the legislative assembly, including the length of the sitting and special committees of the assembly," Silver said.
"Yukoners clearly called for a more collaborative government in this month's election. My Yukon Liberal team and I are committed to working with all parties to deliver the best possible services and programs to Yukoners.
"We will continue to pursue a collaborative approach because we know that the best way forward for the Yukon is to go forward together."
Not unexpectedly, the Yukon Party had a different perspective.
Chief of staff Ted Laking said Tuesday, "We met yesterday for 10 minutes and were disappointed that Liberal Leader Sandy Silver brought forward no offers or proposals to work collaboratively with the Yukon Party.
"Instead, rather than making an attempt to work together, the Liberals asked the Yukon Party to make concessions by providing the Deputy Speaker while offering nothing in return."
Laking went on to say, "It quickly became evident that the Liberals are focused on forming a left-wing coalition with the NDP.
"Despite this, the Yukon Party remains open to working collaboratively with the Liberals if they change their mind and make a proposal to work together."
Laking called the Liberals' request for the Yukon Party to provide a Deputy Speaker a failed attempt to poach a Yukon Party MLA.
"We continue to have a strong working relationship with the NDP, and thank them for their sincere and good faith discussions," Laking said.
The NDP did not respond to a request to discuss whether it has met with the Liberals or to make leader Kate White available for an interview.
Add your comments or reply via Twitter @whitehorsestar
In order to encourage thoughtful and responsible discussion, website comments will not be visible until a moderator approves them. Please add comments judiciously and refrain from maligning any individual or institution. Read about our user comment and privacy policies.
Your name and email address are required before your comment is posted. Otherwise, your comment will not be posted.