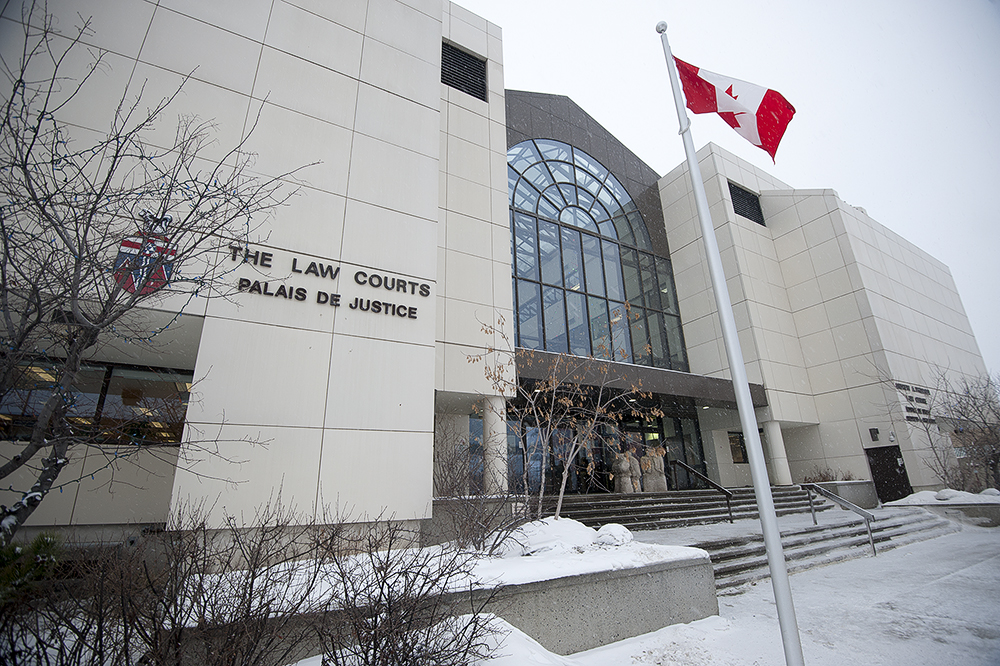 YG asks court for vexatious litigant ruling
The Yukon government has put forward an application in the territory's Court of Appeal to have Juanita Wood declared a vexatious litigant in that level of court.
The Yukon government has put forward an application in the territory's Court of Appeal to have Juanita Wood declared a vexatious litigant in that level of court.
I.H. Fraser, the government's lawyer, recently made his case to Justices Shannon Smallwood, John Savage and Barbara Fisher.
Wood was declared a vexatious litigant in the Yukon Supreme Court last July. She has appealed that decision.
The appeal took place before this application was heard. That decision is still pending.
Fraser explained that the previous declaration only covers the Supreme Court.
In her appeal, Wood argued that appeals are not a separate process from the original proceeding.
Fraser said if the court of appeal decides that is true, Wood would need to be declared a vexatious litigant in this court as well for the previous designation to be effective.
He clarified that someone who is declared vexatious can still bring forward litigation.
The court would simply have to approve the proposed litigation before it can proceed.
He said it is a screening process, not a punitive order.
Under this method, Fraser said, meritorious claims will move forward. If a court feels the proposed litigation is not meritorious, it can determine that the proceeding will not move forward.
He added this can help save court time and resources.
"That resource is important to the public," he said.
Fraser told the court that it's best not be precise when finding vexatiousness. He explained this is because some litigation can be enacted in good faith and mean no harm, but the proceeding has no chance of success. This would mean the litigation in question fits the definition of vexatious.
Fraser added there were various tools to evaluate a proceeding at various stages because vexatiousness may not be apparent initially.
He elaborated further that the litigant's motive and conduct play into this.
"They often overlap," he said.
The litigant may conduct himself or herself in a harmful way. He or she may grind through the court process in an attempt to exhaust staff. He said in this scenario, that would be an abuse of process.
Moving to Wood's case, Fraser said she has litigation that has been declared vexatious and an abuse of process. He argued that her access to the court should be regulated based on this history.
Fisher asked if the rule needed at least two previous decisions deeming litigation vexatious was needed. Fraser said it does and that threshold has been met.
He pointed out there were two decisions in the Supreme Court and one in the Court of Appeal that apply.
He explained the proceedings can be from any court as long at the litigation was found to be vexatious. He added the litigant will also have to continually bring forward vexatious litigation.
Fisher questioned why this order was needed. She also doubted that Wood had brought forward continuous vexatious proceedings.
Fraser maintained that the definition should not be narrowed to be "continuous proceedings in this court".
Fisher was not convinced. She asked why the court of appeal needs worry since Wood only has two vexatious proceedings. She felt this broad reaching order may not be appropriate.
Fraser said there is no reason for the court to wait if it is clear Wood's has brought forward continuous vexatious proceedings based on her history. He warned that if the order is not granted, the court could be facing multiple hopeless appeals.
Fisher was unsure if the court has the jurisdiction to make this decision. Fraser said there is discussion in the legislature to codify the common law powers which would allow courts to control its processes.
Wood said Fraser was using the same cases to justify this proposed order that he used in the Supreme Court. She felt this is double jeopardy.
She explained that when she was looking at case law, she found that the litigants who were declared vexatious has 15 such proceedings held against them.
She questioned how she could be viewed in the same light. She felt the government could only rely on two decisions the government since the third was an appeal.
She argued that is not an excessive number.
She argued that the government is trying to prevent her from filing future litigation. She feels this is a David versus Goliath scenario as the government has the access to more resources than she does.
She argued this application unfairly targets her.
She, in turn, argued that the application was frivolous and vexatious. She added it is speculative as well.
Savage said the justices will reserve their decision to a later date.
Add your comments or reply via Twitter @whitehorsestar
In order to encourage thoughtful and responsible discussion, website comments will not be visible until a moderator approves them. Please add comments judiciously and refrain from maligning any individual or institution. Read about our user comment and privacy policies.
Your name and email address are required before your comment is posted. Otherwise, your comment will not be posted.