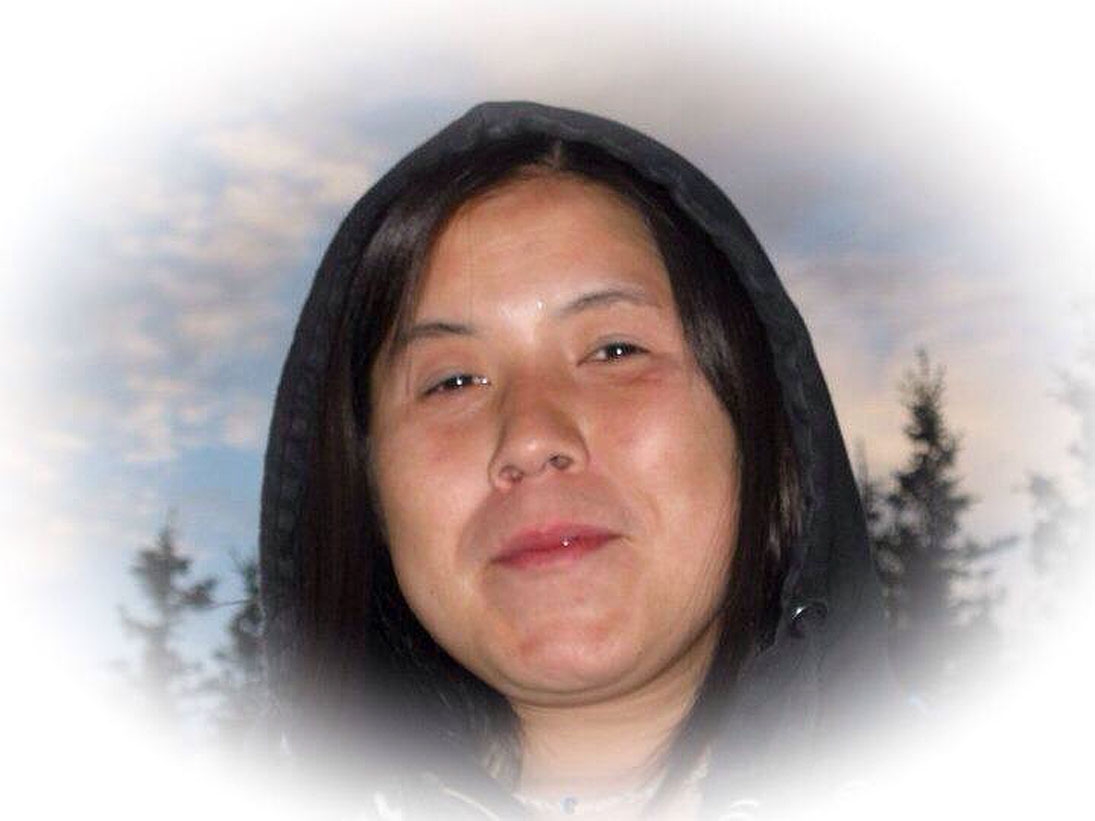 Photo by Photo Submitted
Cynthia Blackjack
Woman was reluctant to see a nurse, inquest told
Cynthia Blackjack expressed distrust of the Carmacks health centre in the week before her death, a family friend told a coroner's inquest Thursday.
Cynthia Blackjack expressed distrust of the Carmacks health centre in the week before her death, a family friend told a coroner's inquest Thursday.
Bill Johnie testified via phone from Carmacks during the fourth day of the inquest investigating whether systemic issues played a part in Blackjack's death in 2013.
The first two days of the inquest took place in Carmacks, where two witnesses said they believe they've been victims of discrimination while receiving care. The inquest then moved to Whitehorse.
Johnie told counsel he'd had a close relationship with Blackjack, who often babysat the children in his care and would visit nearly every day.
"Cynthia was my friend," Johnie said.
"Cynthia was a good person; she helped me lots with the kids."
Three days before Blackjack died, Johnie testified, she arrived at Johnie's house complaining of nausea, and spent the night at his house.
She told Johnie, who thought she might be suffering a hangover, that she hadn't been drinking.
He said he offered to take Blackjack to see a nurse.
Blackjack responded that a Carmacks nurse had warned her they would phone the RCMP if she visited the health centre too often.
"That's why she didn't want to go to the nurses' station," Johnie said.
"I tried to make her comfortable, and she was getting worse, getting more nausea. I told her again, I would take her to the nurse; she still didn't want to.
"She said, 'No, they're gonna phone (the) cops on me.' She didn't trust them. She wanted to go to the hospital."
Johnie said he was unable to drive Blackjack to Whitehorse General Hospital because his vehicle was unreliable.
He said she called the nurses' hotline that evening, but he wasn't present for the phone call.
Blackjack's medical records show she made a call to the Carmacks health centre that evening, complaining of a toothache. She was advised to visit the health centre during regular hours the following day.
Johnie told counsel he eventually brought Blackjack to the Carmacks health centre on Nov. 6, the day before she died. He was advised an ambulance was not available to take her to Whitehorse.
He asked a nurse on duty to request a purchase order (P.O.) from the Little Salmon-Carmacks First Nation to drive Blackjack to Whitehorse in the First Nation van.
He said he was informed by a nurse that Rachel Byers of Little Salmon-Carmacks said the van was not available for medical transport.
Johnie said, however, he was told after Blackjack's death that Byers was willing to prepare the P.O. for him.
Johnie said he assumed Blackjack had been sent to Whitehorse. He was surprised to learn she had returned to her grandmother's house that evening.
The next morning, Vanessa Charlie called the Carmacks health centre requesting an ambulance for Blackjack. She was medevaced to Whitehorse later that day, and died during the air transport.
Charlie testified in Carmacks earlier this week.
She said there had been a delay in the ambulance arriving to pick up Blackjack, so she called the health centre again after several minutes to request its location.
Charlie told counsel she believes she has experienced a sub-par level of care at the centre.
Byers also testified this week. She said she has received some complaints from members about the level of care they had received at the centre.
Zach Cochrane, another witness, told counsel he has been turned away from the health centre in the past.
He feels he was asked questions that weren't relevant to his visit, and suggested he was being profiled.
The inquest continued today, as it will next week. with testimony from the paramedics present during Blackjack's air flight to Whitehorse.
Next week, expert witnesses will be called.
Peter Chisholm, a territorial court judge, is presiding over the proceeding, which is designed to elicit the facts behind a death but not assign blame to any person nor agency.
The inquest is taking place after several years of court proceedings that originated with the Yukon Coroner's Office's initial resistance to holding an inquest, which Blackjack's family and the First Nation had sought.
Add your comments or reply via Twitter @whitehorsestar
In order to encourage thoughtful and responsible discussion, website comments will not be visible until a moderator approves them. Please add comments judiciously and refrain from maligning any individual or institution. Read about our user comment and privacy policies.
Your name and email address are required before your comment is posted. Otherwise, your comment will not be posted.