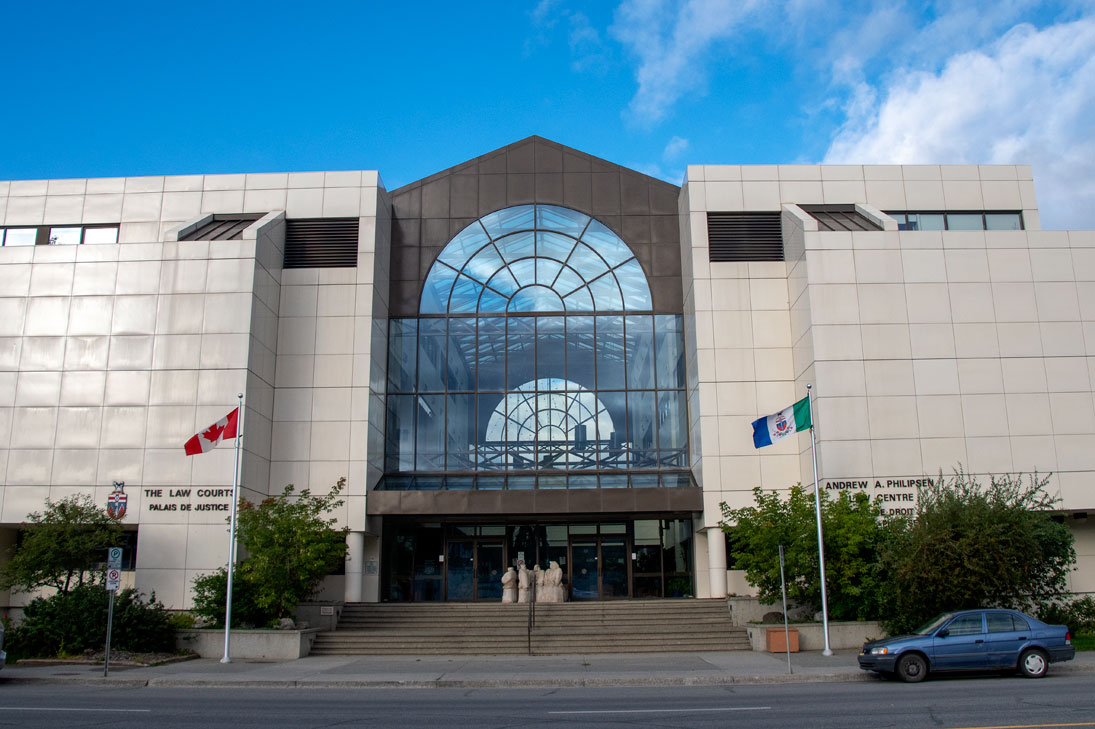 Witness says he heard an admission of murder
A Crown witness claims that the man accused of murdering Adam Cormack told him that he had killed the 25-year-old in 2017.
A Crown witness claims that the man accused of murdering Adam Cormack told him that he had killed the 25-year-old in 2017.
The jury trial of 22-year-old Edward James Penner continued Tuesday in Yukon Supreme Court in Whitehorse, with the Crown calling its next civilian witness.
Penner, of Quesnel, B.C., is facing one count of first-degree murder in relation to Cormack's death.
Alain Bernier, the next witness, testified that he was dealing crack-cocaine at the time of the murder out of his room at the Paddlewheel. He admitted to being a heavy user of both heroin and crack. He has since gone to treatment and gotten clean, he said.
Bernier told the court that he knew both Cormack and Penner. He clarified that he knew Penner under the names EJ or Tanner. He had known Cormack for a few years, but had only met Penner a week before Cormack's death.
Bernier claims to have seen Cormack consistently in June 2017. He added that Cormack did use crack, but to the best of his knowledge was not a heavy drug user.
"He dabbled, but wasn't like me," Bernier told the court.
He said he first met Penner with two other individuals when they came to visit his hotel room.
He said Penner was with another man and a woman. They wanted to use his phone to call someone, but could not reach this person. He estimated they were in his room for five to 10 minutes.
Crown prosecutor Tom Lemon showed Bernier several security videos from the hotel on June 24, 2017. Bernier said the three people who visited him were in this video.
Bernier said Penner returned to his room later that night, and they spoke briefly. He testified that Penner asked him where he could find Cormack.
He could not remember for sure, but believed Penner asked about a handgun Cormack was supposed to move. He explained that this firearm was hidden in the hotel at some point.
Bernier added that the firearm may have once been stored in his room, but could not remember for sure.
He said Penner returned to his room the next day and told him he had done some investigating of his own and had found that Cormack had allegedly sold the gun. Bernier said Penner told him that Cormack would suffer severe consequences for this, and Penner would deal with it himself.
Bernier told the court that he had seen Penner with an AR-15. He said the rifle was 2 1⁄2 feet long
"It's a very intimidating piece of machinery," Bernier said.
He said he was sure that this was an AR-15 based on his experience growing up in a military family and his own personal interest in firearms.
He said Penner often kept it in his waistband and under baggy clothes. He added it would be so well concealed that he could not tell the gun was on him. He testified he was told the gun was being moved from one location to another.
He remembered seeing the weapon shortly before Cormack was found dead in a wilderness area northwest of Whitehorse. He felt this would have been one or two days prior.
Bernier said Penner visited his hotel room after the murder, when Bernier's girlfriend was present. He explained that while Penner and the woman were talking, the word "gun" caught his attention. He said Penner told him he had shot Cormack.
He explained that he was told that Penner, Cormack and two other men went to the wooded area, where Penner committed the murder. He added that Penner told him that he allegedly made eye contact with Cormack before killing him.
Bernier told the court that Penner became paranoid about the other two men. He said Penner asked him if he could trust the other two men to keep quiet. Bernier said the two men could be trusted.
Lemon asked Bernier why he would betray people in the drug trade. Bernier explained that being a rat is not good, but felt what had happened to Cormack was unwarrented.
"Adam didn't deserve this," Bernier told the court.
He said his girlfriend did not want him to speak to the RCMP. This caused the relationship to end, as she refused give evidence.
André Ouellette, Penner's lawyer, pointed out that Bernier did have issues with Cormack over his girlfriend. Bernier said this was true and added that he was protective of his girlfriend.
Ouellette asked why Bernier let a complete stranger into his room when he first met Penner. Bernier said he'd done so because he knew the man with Penner.
Ouellette pointed out that Bernier told police this man's name was Danny. Bernier said he thought that at the time, but quickly realized that was wrong. He added he is not aware of the man's name, but knew him through the drug trade.
Ouellette asked if he'd ever corrected himself to police. Bernier said he had not.
Ouellette put it to Bernier that Penner never expressed his worries about leaving the body out in the open. Bernier stood firm, saying he told that to police.
Ouellette disagreed, saying Bernier told the police that Penner was considering killing the two men who had gone with him to the gravel pit the night that Cormack died. The defence added that Bernier said there was a cabin in the area.
Bernier explained he'd been half-asleep when he'd made that specific police statement.
"There was never a cabin," Bernier said.
Ouellette pointed out that Bernier was involved in witness protection. One of the terms was that he testify against Penner.
Bernier explained that he was involved in the program, but is now out of it. He added that he was testifying out of his own free will, and was not being compelled to do so.
Under cross-examination, he told the court that his girlfriend knew more about this situation, as she had been closer to Cormack. He said he tried to get her to speak to the police, but she had refused.
Add your comments or reply via Twitter @whitehorsestar
In order to encourage thoughtful and responsible discussion, website comments will not be visible until a moderator approves them. Please add comments judiciously and refrain from maligning any individual or institution. Read about our user comment and privacy policies.
Your name and email address are required before your comment is posted. Otherwise, your comment will not be posted.