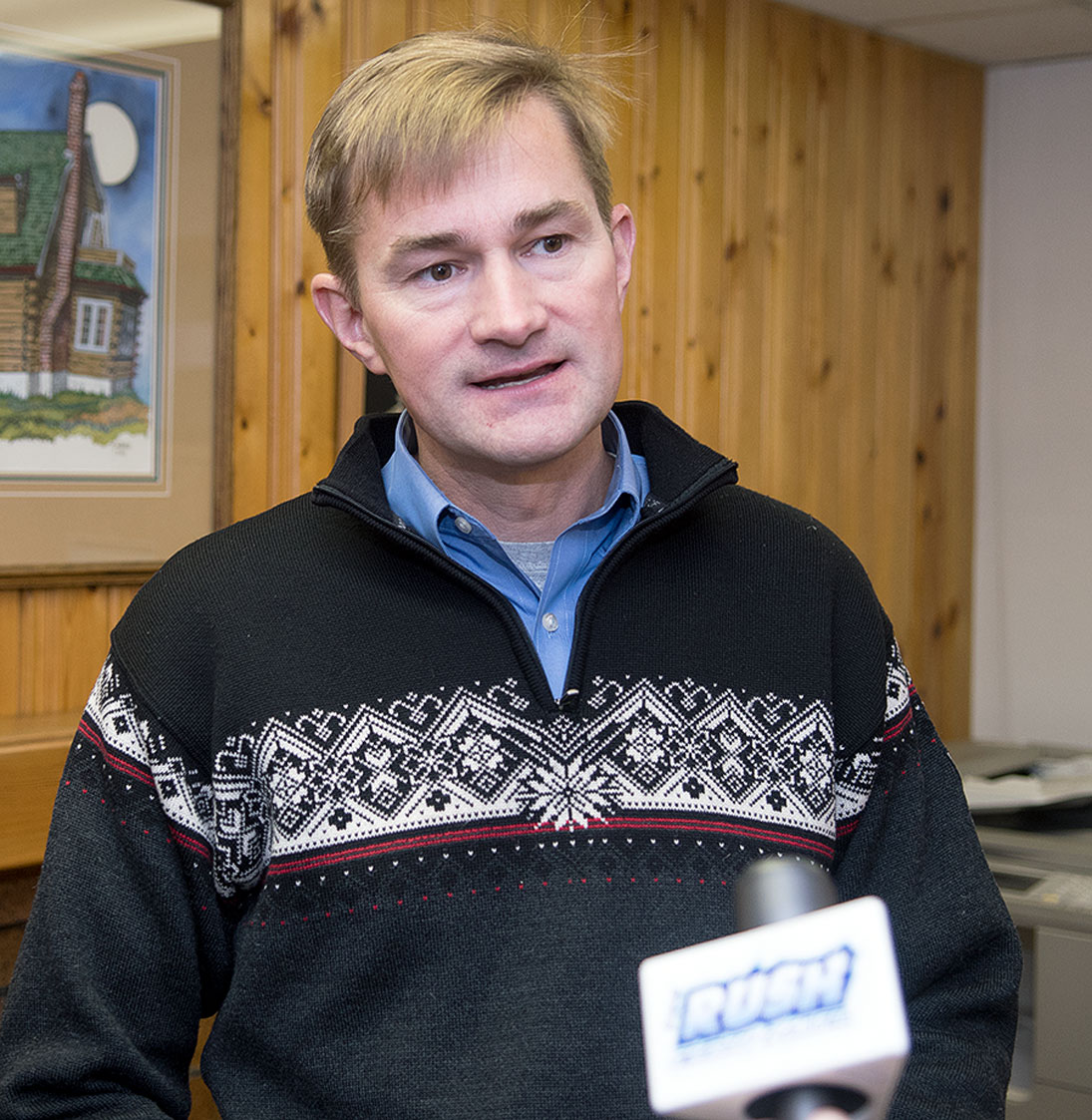 Photo by Whitehorse Star
Charles Duncan
WestJet taxis toward Whitehorse-Calgary service
Just over three months out from the start of its 2018 season in the territory,
Just over three months out from the start of its 2018 season in the territory, WestJet has announced it's shifting its non-stop flight routes between Whitehorse and Vancouver to Whitehorse and Calgary.
The change – effective June 29 – will connect passengers on the route to and from more destinations beyond Alberta's largest city.
Vancouver travellers, however, will have to catch a connecting flight in Calgary if they want to fly WestJet in or out of the territory.
The Star has also learned that those who have already booked direct WestJet Whitehorse-Vancouver or Vancouver-Whitehorse flights for June 29 or later dates will not be able to take them.
The new Whitehorse-Calgary, Calgary-Whitehorse flights will be available for purchase beginning Monday.
As of this morning, the WestJet website still allows a traveller to book a non-stop flight between Whitehorse and Vancouver after the date the service will stop.
"The (Vancouver) service will be off the website Jan. 29. The service won't be there," WestJet spokesperson Robert Palmer wrote the Star in an email late Thursday evening.
"There are very few bookings in the system because the service did not start until late May, which is well out from the normal four to six week booking curve," Palmer expanded in another email this morning.
"As per our normal procedure, when we make a schedule change, guests affected will receive either a call or an email from our contact centre with their options which would include rebooking their flights via Calgary or a refund."
WestJet services 31 non-stop routes from Vancouver, while Calgary offers 52.
"As we continue to expand our Calgary hub, it makes sense to move the service from Vancouver to Calgary to offer residents of Whitehorse more destinations via YYC Calgary International Airport," WestJet vice-president Brian Znotins said in a Thursday press release.
Charles Duncan, the president of WestJet Encore, made the announcement in Whitehorse on Thursday morning.
"There are no destinations that are lost in this change, but anyone who does want to fly to Vancouver will need to connect in Calgary to go that way," he told local media.
The same applies to those looking to travel to Whitehorse from Vancouver.
"In truth, in past years, very few of the guests in the airplane were going to Vancouver; they were connecting beyond, and that was why we made this shift," Duncan explained.
The same also stands for passengers travelling in the opposite direction, Palmer confirmed.
Most people flying WestJet to Whitehorse were coming from destinations beyond Vancouver, and completing the last leg of their trip.
In addition to offering non-stop air travel between Whitehorse and Calgary, WestJet will expand its seasonal service from three to four flights per week this summer.
"We see the market growing, up here, and with the extra destinations we have beyond Calgary, we think this will do well," Duncan said.
Under the new schedule, passengers will be able to depart the Erik Nielsen Whitehorse International Airport at 6 a.m. Monday, Tuesday, Thursday and Saturday and arrive in Calgary just after 9:30 a.m.
The Calgary-to-Whitehorse flight will depart at 9:45 p.m. and arrive at 11:26 p.m. on Monday, Wednesday, Friday and Sunday.
"The schedule is set up to avoid overnight hotel stays in Calgary in both directions," Duncan explained.
Rick Karp, the president of the Whitehorse Chamber of Commerce, told the Star Thursday he believes the WestJet service change and expansion will be a net positive for the territory.
There will still be direct air connections between Whitehorse and Vancouver, Karp pointed out.
"We have our staple, we have Air North," he added.
Air North and Air Canada both offer year-round direct flights between Whitehorse and Vancouver.
But WestJet remains a seasonal carrier. In 2018, its Whitehorse service will begin May 7 and end Oct. 15.
"We'd love to also extend our season over time as we see more tourists coming inbound," Duncan said Thursday.
He's not alone in the sentiment.
Karp suggested the Yukon needs year-round service from WestJet, and tourism officials are working on getting the company numbers to prove it.
Winter tourism will soon equal summer tourism in the territory, he said.
"We've got two problems: one, enough rooms, enough hotel rooms, and secondly, enough seats in planes," Karp said.
Add your comments or reply via Twitter @whitehorsestar
In order to encourage thoughtful and responsible discussion, website comments will not be visible until a moderator approves them. Please add comments judiciously and refrain from maligning any individual or institution. Read about our user comment and privacy policies.
Your name and email address are required before your comment is posted. Otherwise, your comment will not be posted.