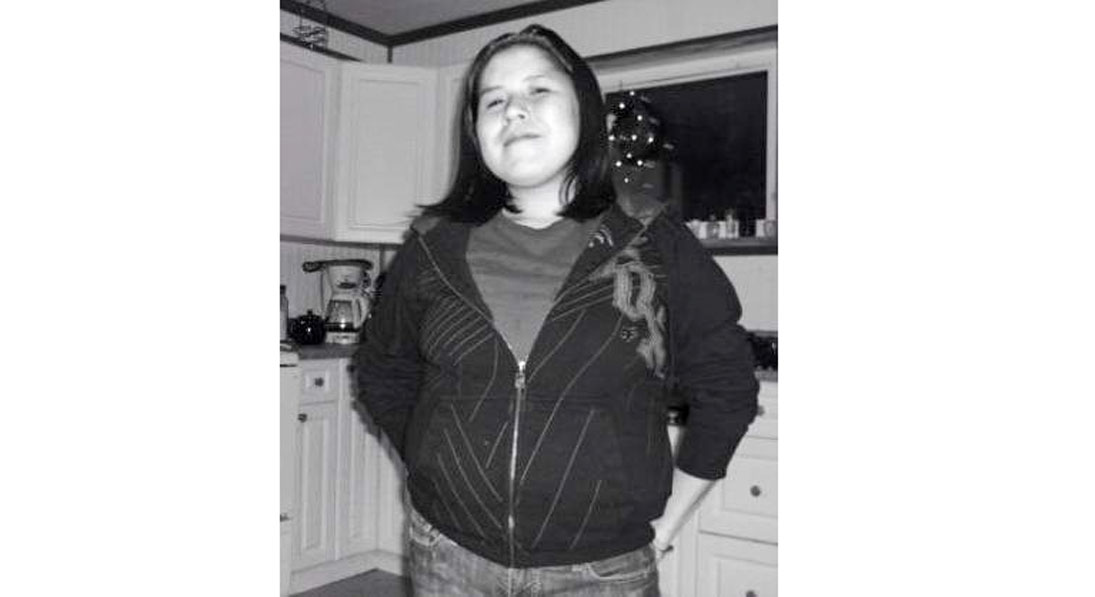 Photo by Whitehorse Star
Cynthia Blackjack
Utmost was done to save woman: paramedics
Two paramedics who medivaced Cynthia Blackjack from Carmacks to Whitehorse testified Friday that the critical care team did everything in their power to save her life.
Two paramedics who medivaced Cynthia Blackjack from Carmacks to Whitehorse testified Friday that the critical care team did everything in their power to save her life.
"I felt confident in our skill set and how it was applied, and we advocated for this patient appropriately," Mark Loewnberger told counsel at a coroner's inquest.
"I felt confident Cynthia Blackjack had the best care applied to her."
Loewnberger and fellow paramedic Erik Miller were providing care to Blackjack, alongside Dr. Jake Morash, when she suffered cardiac arrest on the flight from Carmacks to Whitehorse on Nov. 7, 2013.
The inquest, which entered its sixth day of proceedings today, is investigating whether systemic racism in the Yukon's medical system led to Blackjack's death in 2013.
Friday's testimony included a detailed review of the timeline from Blackjack's arrival by ambulance at the Carmacks health centre on Nov. 7, to the arrival of the plane in Whitehorse that evening, where she was pronounced dead on-scene.
One question the inquest seeks to answer is whether Blackjack should have been transported to Whitehorse sooner.
Friday's review of the timeline found a medical evacuation (medevac) was requested for Blackjack 25 minutes after she arrived at the Carmacks health centre by ambulance. The evacuation was requested at 10:54 a.m., and the plane left Whitehorse at 12:45 p.m., arriving in Carmacks at 1:10.
Both Loewnberger and Miller testified this is a reasonable timeline to prepare a medevac plane, which includes the gathering of all necessary equipment.
It was noted that Miller was on scheduled leave that day, with plans to attend the funeral of a colleague.
He was collecting some belongings from the medevac room when he received the call to assist Blackjack. He subsequently cancelled his leave to accompany Loewnberger on the flight.
Miller testified that Blackjack was "critically ill" when the medevac team arrived in Carmacks that afternoon.
"It was consistent with, but actually worse than, what was described to us," Miller said. "Not to say the previous report was wrong, but the patient was continuing down a disease pathway."
The situation's severity caused a three-hour delay in leaving Carmacks.
"Prior to flight, we had to identify and correct any conditions we can that would compromise her safety during transport," Miller said.
"I've had flights which have taken eight hours prior to departure –– sick patients often take a very long time to prepare."
Both Loewnberger and Miller said they fought to bring Blackjack to a place of stability before beginning transport; however, faced with loss of light that afternoon, they were forced to begin the transport process.
The medevac plane departed Carmacks at 5:18 that evening.
While in flight, Loewnberger, Miller and Morash continued to provide care to Blackjack.
Miller noted that an aircraft is a "terrible work environment" because it's dark, loud, there are changes in pressure and care must be provided in a cramped space that only allows access to one side of the patient.
It was testified that Blackjack suffered cardiac arrest minutes before landing in Whitehorse and was pronounced dead on-scene.
The coroner's report that followed Blackjack's passing accused the medevac team of delaying intubation treatment and bringing the wrong equipment to the scene.
Loewnberger and Miller said the representation in the report and in media reporters were misconstrued, and they felt confident in the treatment they provided.
"The allegations that have been levelled against us by the previous coroner's report stung a little," Miller said.
Both were asked to address how the incident has affected them on a personal level.
"We are trained to distance ourselves a little bit for our own mental health which is meant to be protective, but that can be really hard to do when you work really really hard to try to save somebody for hours on end and you don't have a positive outcome," Miller said.
"I'm somebody who cares about doing the best job I can for my patient. 
"I was emotionally upset by having worked so hard and having a patient fatality. She was a person who died young."
The inquest continued today with scheduled testimony from Matt Lewis, a Carmacks nurse, and Corey Banks, a Yukon government expert witness.
Peter Chisholm, a territorial court judge, is presiding over the proceeding at the Kwanlin Dün Cultural Centre. It's designed to determine the facts behind a death but not assign responsibility to any person or agency.
The inquest is taking place after several years of court proceedings that originated with the Yukon Coroner's Office's initial refusal to hold an inquest, which Blackjack's family and the First Nation had sought.
Add your comments or reply via Twitter @whitehorsestar
In order to encourage thoughtful and responsible discussion, website comments will not be visible until a moderator approves them. Please add comments judiciously and refrain from maligning any individual or institution. Read about our user comment and privacy policies.
Your name and email address are required before your comment is posted. Otherwise, your comment will not be posted.