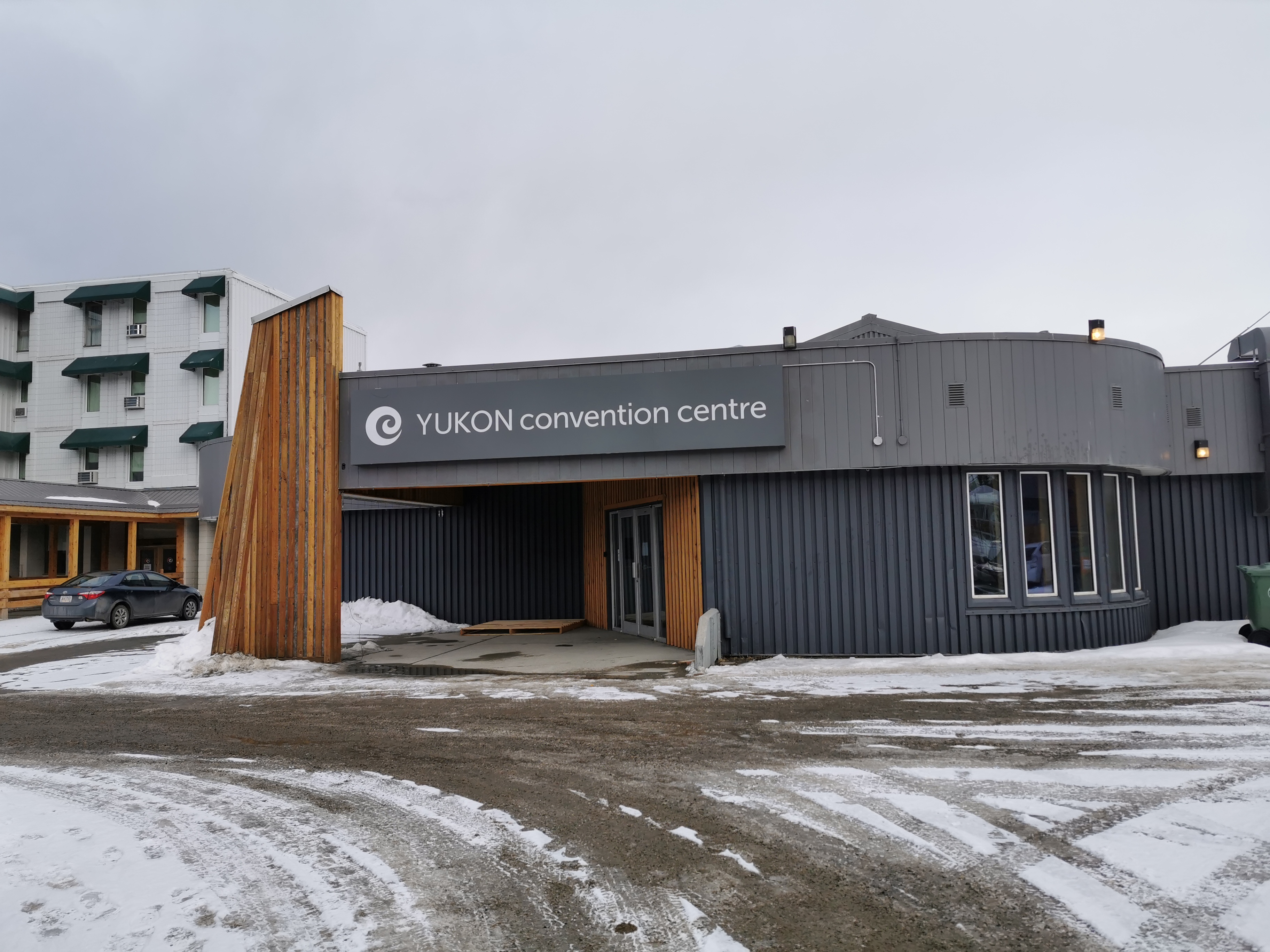 Territory plans respiratory assessment centre
A temporary respiratory assessment centre will open at the Yukon Convention Centre.
A temporary respiratory assessment centre will open at the Yukon Convention Centre.
The centre is part of the territory's response to COVID-19. It will not be a drop-in centre.
The assessment centre will treat Yukoners with COVID-19 or other acute respiratory illnesses, like influenza.
It's planned for opening early next week, with a complement of physicians, nurses and support staff.
The Coast High Country Inn will also become an isolation centre for Yukoners who are returning from travel and are unable to self-isolate at home.
This might be because they are returning to a rural community or a household with a shared bathroom or immunocompromised roommates.
The hotel will also provide accommodations to health care workers who travel to the territory to work.
"We are setting up this centre to help Yukoners get the health support they need as we all work together to keep everyone safe during the COVID-19 outbreak," Pauline Frost, the Health and Social Services minister, said in a statement.
"We are grateful to Northern Vision Development for providing the convention centre for our use. We are working diligently to prepare the centre for service and will provide more information about the centre's services in the coming days."
Yukoners requiring medical help will be directed to the centre by health care professionals over telephone.
Dr. Brendan Hanley, the chief medical officer, said this morning the centre will take pressure off Whitehorse General Hospital and local physicians.
The Fourth Avenue convention centre was chosen because of its central location and the large space well-suited to social distancing.
The operating hours, phone number and opening date will be announced by the government shortly, according to a statement released Thursday.
The Coast High Country Inn and Yukon Convention Centre are owned by Northern Vision Development.
Michael Hale, the corporation president, issued a statement Thursday announcing the hotel's partnership with the government.
"We know firsthand the effect COVID-19 can have on individuals, families and businesses, and welcome the opportunity to respond," Hale said.
"The Yukon government has been there with plans and programs as the community has been impacted through this crisis, and we are pleased to help them and all Yukoners in any way we can."
Northern Vision Development will lend the convention centre to the government on a "full cost-recovery basis" without making a profit, the statement explained.
The government is entitled to use the convention centre for as long as required.
Add your comments or reply via Twitter @whitehorsestar
In order to encourage thoughtful and responsible discussion, website comments will not be visible until a moderator approves them. Please add comments judiciously and refrain from maligning any individual or institution. Read about our user comment and privacy policies.
Your name and email address are required before your comment is posted. Otherwise, your comment will not be posted.