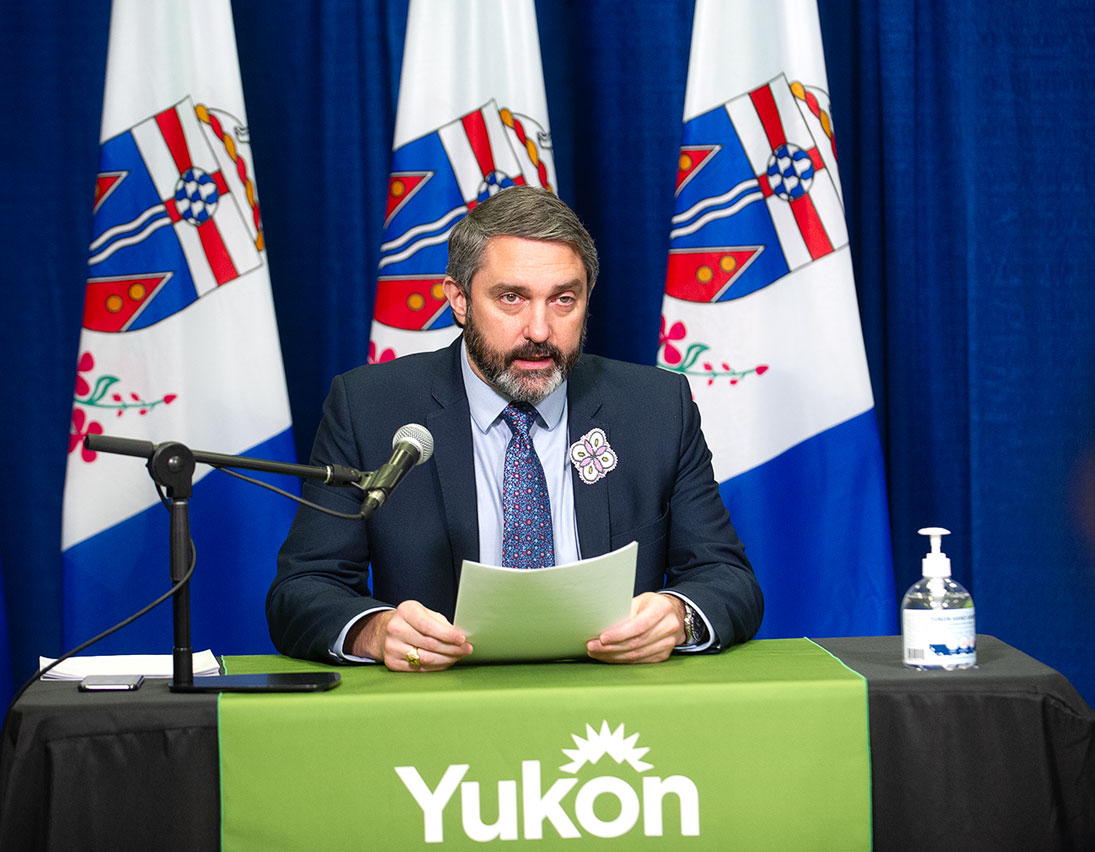 Ten of 11 Liberals plan to seek re-election in 2021, Silver confirms
They're back.
They're back.
The Yukon Liberal Party is showing an impressive degree of candidate and MLA retention.
At its annual general meeting Wednesday evening, party leader Sandy Silver announced he will seek a second term as premier in this year's election.
Silver also announced that nine Liberal caucus members will join him in this reelection bid. They will not have to face any nomination challenges.
Silver and MLAs Ted Adel, Nils Clarke, the current speaker, Pauline Frost, Paolo Gallina, Jeanie McLean, Tracy-Anne McPhee, Richard Mostyn, Ranj Pillai and John Streicker will all run again in their current ridings.
Mayo-Tatchun MLA Don Hutton said Jan. 11 he will not seek a second term. No one has publicly expressed an intent to seek the nomination in the riding.
Mayor Dan Curtis announced Jan. 14 he's making a bid to be come a first-time MLA in Whitehorse Centre, now held by the retiring Liz Hanson of the NDP.
"I am very excited to share this news with Yukoners today," Silver said. "It is excellent to see so many of our caucus members deciding to seek re-election."
In 2016, Silver won a majority government, taking 11 of the 19 territorial seats.
"This group of candidates is a strong foundation for our party to seek re-election this year," added Silver.
"They bring incredible experience and have shown true determination over the last 4 1/2 years.
"I am continually impressed with how hard each of them has worked since taking office, and I look forward to all that we can accomplish with a new mandate."
Silver has not set an election date – something that may be complicated by the possibility of a federal election this spring.
The Liberal candidates are:
Sandy Silver – Klondike
Ted Adel – Copperbelt North
Nils Clarke – Riverdale North
Pauline Frost – Vuntut Gwitchin
Paolo Gallina – Porter Creek Centre
Jeanie McLean – Mountainview
Tracy-Anne McPhee – Riverdale South
Richard Mostyn – Whitehorse West
Ranj Pillai – Porter Creek South
John Streicker – Mount Lorne-Southern Lakes
Add your comments or reply via Twitter @whitehorsestar
In order to encourage thoughtful and responsible discussion, website comments will not be visible until a moderator approves them. Please add comments judiciously and refrain from maligning any individual or institution. Read about our user comment and privacy policies.
Your name and email address are required before your comment is posted. Otherwise, your comment will not be posted.