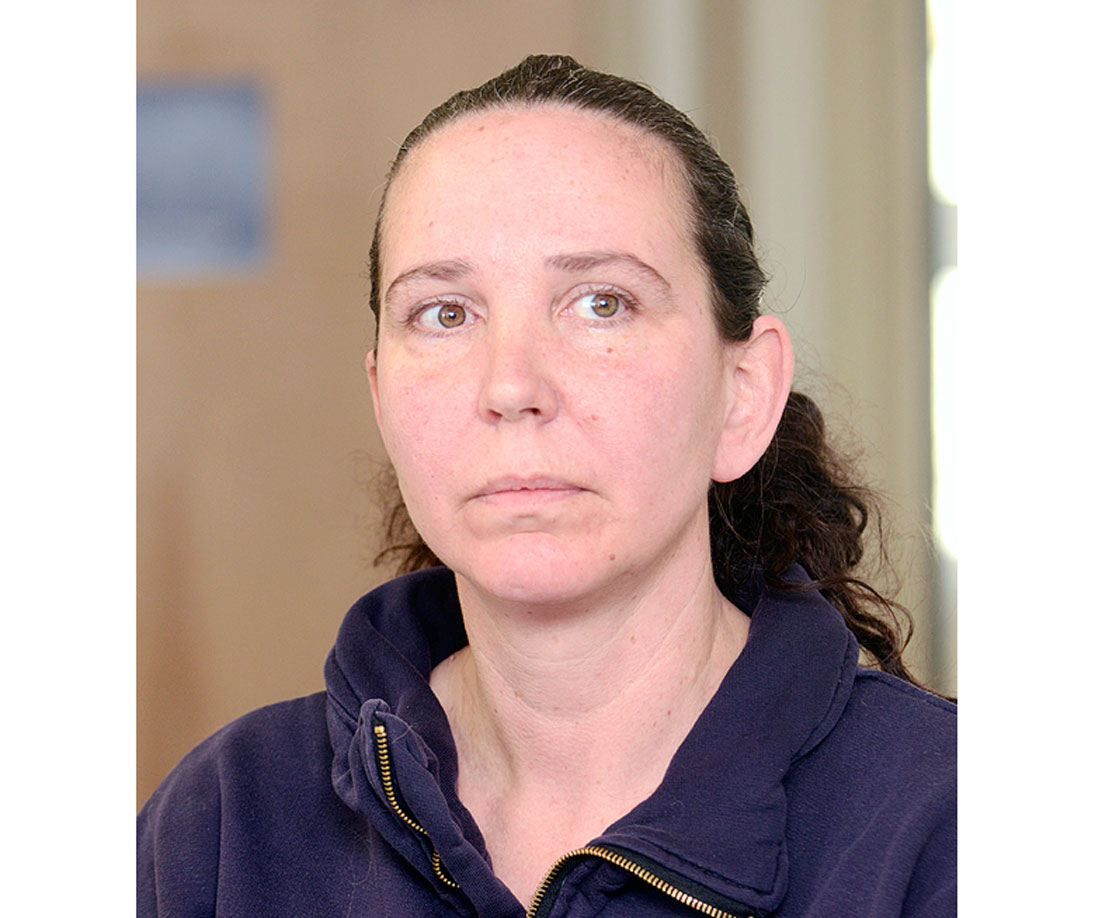 Photo by Whitehorse Star
Shelley Cuthbert
Tagish kennel owner appeals court injunction
Shelley Cuthbert is continuing her fight to keep her Tagish kennel operating.
Shelley Cuthbert is continuing her fight to keep her Tagish kennel operating.
Earlier this week, the owner of Any Domesticated Animal Rescue and Boarding filed court documents appealing an October injunction handed down by Yukon Supreme Court Justice Leigh Gower.
The injunction comes out of a lawsuit filed by six of Cuthbert's neighbours who spoke during a four-day trial. They argued the animal rescue is disrupting the quality of life in the area for residents.
Gower ruled that Cuthbert can have no more than two dogs, and that the animals must be inside from 10 p.m. until 7 a.m.
If she, and any future owners of the property, want any more than two dogs, they will be required to go through a special application process which would include consultation.
Cuthbert was given four months to comply with the conditions.
In her two-page appeal document, Cuthbert seeks to have Gower's order set aside, or that it be changed to "less draconian measures," or that a new hearing take place.
Cuthbert was self-represented throughout her case.
In an emailed statement Thursday, she said she's hoping to retain legal counsel for the appeal (and there is currently a Gofundme campaign underway to do just that).
She has also had some lawyers offer to help her with the matter in their free time.
Cuthbert stressed the case is very serious, and that if she's not successful, dogs could be euthanized.
"The reality of this place is clear: if I am not successful many dogs will die in my arms so that they are not sent south to die with strangers," she wrote.
"I own this place and own the dogs as their caregiver, I will place dogs to right owners not to just anyone.
"Dogs should not have to die because they bark like dogs do for communication. They do not bark constantly as laid out in the video evidence I provided the courts.
"The dogs bark when people bother them or damage my property. If the dogs and me are left alone it will be quieter."
Many of the canines have come to the shelter after being placed in homes where adopters that weren't "ready to manage their behaviours.
"They are all good dogs that just need stability, rules, boundaries, limitations and love," Cuthbert said.
She highlighted the extensive work done with the dogs by a core team at Any Domesticated Animal to address their issues.
She plans to file a motion in January to stay the execution on the orders from Gower.
In the meantime, lawyer Graham Lang, who represented Cuthbert's neighbours in the case, said Thursday he was set to file a notice of appearance as the first step in fighting the appeal.
He also said he would file an application that Cuthbert post a security bond of $6,000 to cover their costs if Cuthbert loses her appeal.
"That'll be the first thing," he said, pointing out such bonds are not uncommon in these cases.
The hearing over the bond will be heard in December, Lang said.
He stressed that his clients just want to put the matter behind them.
Lang said he will do everything possible to move the matter along so it's dealt with as expeditiously as possible.
Add your comments or reply via Twitter @whitehorsestar
In order to encourage thoughtful and responsible discussion, website comments will not be visible until a moderator approves them. Please add comments judiciously and refrain from maligning any individual or institution. Read about our user comment and privacy policies.
Your name and email address are required before your comment is posted. Otherwise, your comment will not be posted.