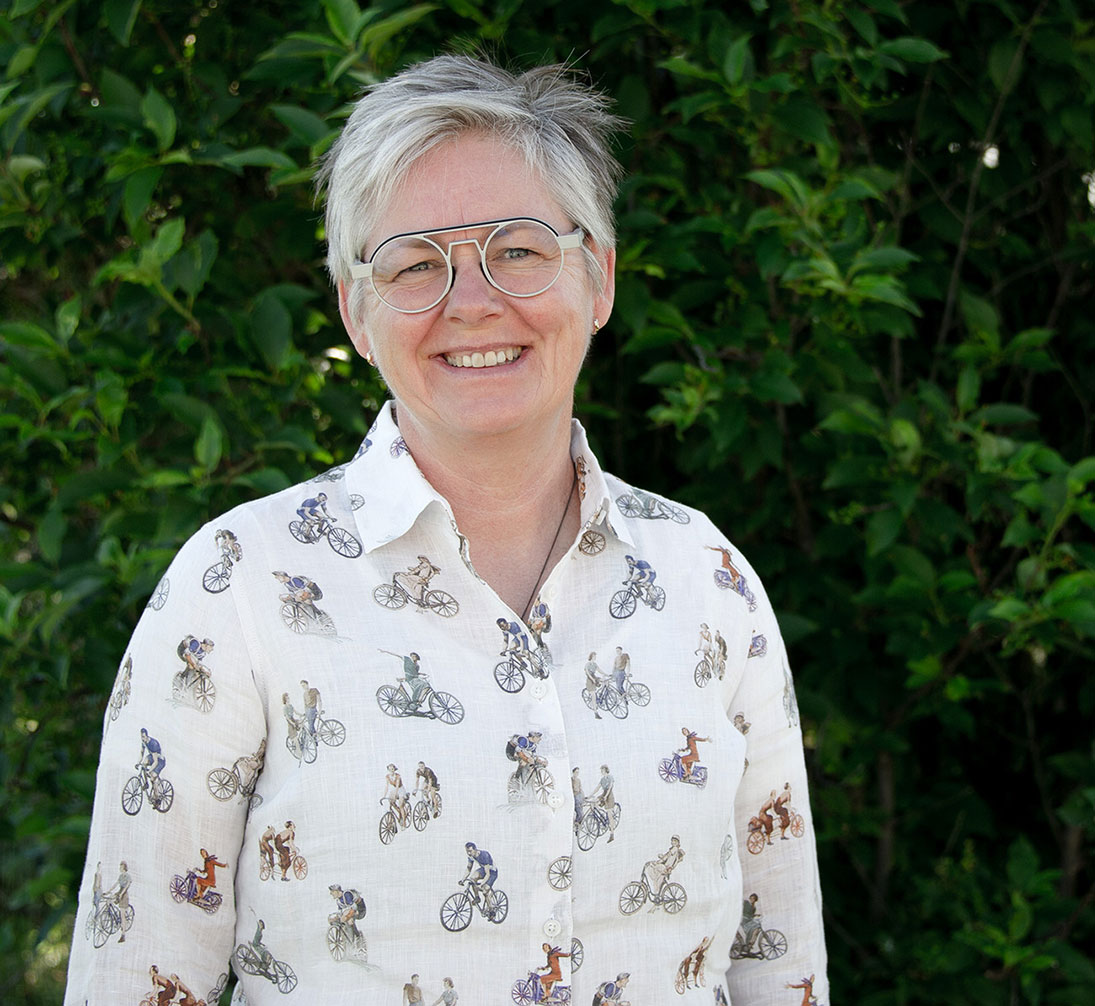 Photo by Photo Submitted
Dr. Lesley Brown
Research funding supports green power initiatives
Yukon University has received $500,000 to support the successful inclusion of clean power initiatives into the electrical power systems of the Yukon and Northwest Territories.
Yukon University has received $500,000 to support the successful inclusion of clean power initiatives into the electrical power systems of the Yukon and Northwest Territories.
The electric vehicles and smart heating research project will explore the potential effects that electric vehicles and smart heating units may have on the electrical distribution networks in the territories and offer novel solutions to address these challenges, the university said Monday.
Dr. Michael Ross, the NSERC Industrial Research Chair in Northern Energy Innovation, is the successful recipient of the federal government's Applied Research and Technology Partnership.
The university is working with the territoria government, the Yukon Energy Corp., ATCO Electric Yukon, the Yukon Conservation Society (YCS) and NT Energy to address the increased use of electric vehicles and smart heating required to support territorial greenhouse gas emission reduction targets.
The research will identify specific bottlenecks in each territory's electrical distribution networks that could prevent the clean energy technologies from being successfully adopted and develop solutions to mitigate potential technical barriers.
This research builds off Yukon University's expertise in modelling northern remote power systems.
The research team consists of two research analysts and about half a dozen student research assistants. Members will perform high-level modelling to develop impact assessments for several electric vehicle and smart heating adoption scenarios.
These scenarios and proposed solutions will be presented to the corresponding governments and utility partners for their consideration and planning.
Research results from the two-year project will guide territorial utilities as they plan infrastructure upgrades and logistics strategies for their distribution networks in the coming years.
The first year of the project will focus on the Yukon Integrated System. The second year of this project will transition resources to the N.W.T.'s distribution networks. Upon completion, research results will be made public on the YukonU website.
Fieldwork will begin in Whitehorse followed by visits to grid-connected communities over the summer.
The team will conduct a study of the N.W.T.'s distribution network over the summer of 2023.
"Finding innovative ways to meet greenhouse gas emission reduction targets is an example of how Yukon University is solving real-world challenges in partnership with government, industry, and communities," said Dr. Lesley Brown, the university's president and vice-chancellor.
"Northern Energy Innovation has supported remote communities throughout Canada's North and will now apply this expertise to two Canadian territories, thanks to funding from Government of Canada.
"We are committed to working towards the common good and believe that together we will build a more resilient North," Brown said.
"Science and innovation lead to a stronger and more resilient economy," added François-Philippe Champagne, the federal minister of Innovation, Science and Industry.
"As a government, we will always be there to support small- and medium-sized businesses as they adopt new technologies, and our college sector plays a crucial role in supporting these businesses.
"Today's announcement will see strong partnerships that will foster innovation and support the next big idea all while providing top notch training to Canada's future generation of skilled workers."
Alejandro Adem, president, NSERC, called Ottawa's support "a testament to the value of colleges, (Quebec) CEGEPs and polytechnics and how they contribute to Canadian innovation – from exceptional applied research expertise and training experience, to outstanding facilities and equipment.
"On behalf of the tri-agencies, congratulations to the successful colleges who will benefit from this special investment that will help their students, local businesses and communities thrive."
Energy, Mines and Resources Minister John Streicker said the university's clean energy research "will provide valuable insights and solutions on how we can ensure our electrical grid meets the increasing demands to power our homes and vehicles while reducing the need for fossil fuels.
"This important research will help the Yukon increase renewable energy in the territory and reach the goals in Our Clean Future to reduce the Yukon's greenhouse gas emissions by 45 per cent by 2030."
Mila Milojevic, a Yukon Energy vice-president, said it's "committed to providing Yukoners with electricity they can trust will be there when and where they need it.
"As more Yukoners turn to smart-heating devices and electric vehicles to offset their use of fossil fuels, it's critical for Yukon Energy to better understand the impact of these new technologies.
"This study will help identify the upgrades needed to the power system to reliably meet customer needs and reduce greenhouse gas emissions in Yukon," Milojevic added.
"Results from Yukon University's electric vehicles and smart heating study will have a direct hand in ensuring Yukon's grid is built to support future generations of population and economic growth in the territory."
Scott Pressnail, a YCS energy analyst, said the project will "further Yukon Conservation Society's (YCS) mandate of promoting and integrating responsible clean energy technology as a means of reducing the territory's carbon footprint.
"YCS is pursuing a smart heating technology (electric thermal storage) pilot project in anticipation of mass deployment throughout the territory, and the results of this research will identify optimal paths for responsible deployment."
Jay Massie, ATCO's vice-president, Northern Development and Indigenous Relations, said "making this transition smoothly requires long-term thinking and collaboration among members of industry, regulators, policymakers, and customers.
"Striking the right balance between community needs, environmental stewardship, system reliability and price stability is essential," Massie added
"The results of this study will help to ensure our investments in clean technology are future-proof and cost-effective so that we can balance the energy transition while ensuring the safe and reliable delivery of power to our customers across the North."
Bruno Pereira, the director of NT Energy, said "analysis of N.W.T.'s distribution infrastructure will allow our team to consider innovative strategies that may provide energy alternatives for Northwest Territories Power Corporation, in addition to generating exciting opportunities for NT Energy."
Add your comments or reply via Twitter @whitehorsestar
In order to encourage thoughtful and responsible discussion, website comments will not be visible until a moderator approves them. Please add comments judiciously and refrain from maligning any individual or institution. Read about our user comment and privacy policies.
Your name and email address are required before your comment is posted. Otherwise, your comment will not be posted.