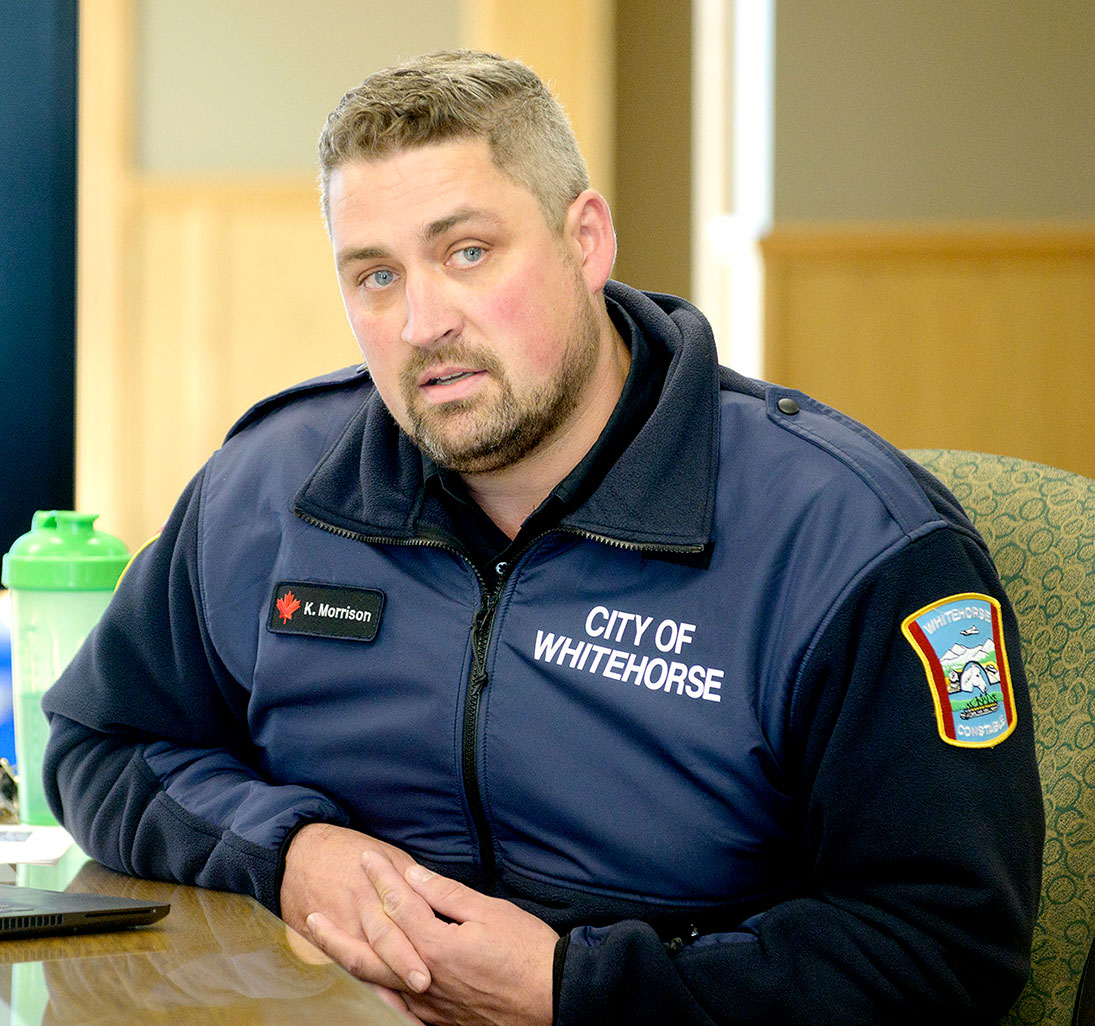 Photo by Whitehorse Star
Kyle Morrison
Realigned fines proposed for maintenance bylaw
City council is being asked to approve a new structure for levying fines imposed under the city's maintenance bylaw.
City council is being asked to approve a new structure for levying fines imposed under the city's maintenance bylaw.
The proposal, for instance, implements a three-tier system to replace the current structure where fines are limited to $100 under 15 sections of the maintenance bylaw.
The proposed amendment would implement a system that gives bylaw officers the ability to impose a fine of $250 for the first offence, followed by a fine of $500 for the second infraction and $1,000 for a third infraction.
"In addition to stronger fines for failing to remove graffiti, administration identified a number of commonly enforced sections that are also suitable for increases and multiple level fine applications," says the administrative report prepared for council.
"The proposed adjustments align with municipal standards in other jurisdictions, provide better enforcement capabilities, address community needs, achieve effective voluntary compliance and improve community services."
Council directed administration to bring forward a bylaw to amend the maintenance bylaw. The matter is scheduled to be back before council next Monday.
Currently, for instance, allowing the storage of material in a residential front yard carries a fine of $100.
The fine for permitting or allowing graffiti is $250, as is the fine for failing to remove graffiti.
Kyle Morrison, the acting manager of bylaw services, told council they did a scan of practices in other municipalities and found a number of municipalities use the same three-tiered approach.
That approach does serve as a better deterrent and provides the opportunity for bylaw officers to work with property owners or renters, Morrison said.
A lot of the time, he added, property owners or renters are happy to work with bylaw officers.
The bylaw department does not want to bring citizens into court if the matter can be resolved outside of the courtroom, he said.
Some concern was raised by councillors regarding how officers distinguish between the owner of a property and a renter when it comes to determining who is responsible for the infraction.
Fines are also being raised from $100 for failing to remove snow and ice as directed and from $250 for failing to remove snow from accessible parking spaces.
Coun. Ted Laking said as higher fines for insufficient removal of ice and snow are implemented, the city needs to make sure it's performing the same level of service it's expecting from its residents.
Mayor Laura Cabott said graffiti has been an issue in the city.
The city, she said, has worked with the Whitehorse Chamber of Commerce to provide kits to remove graffiti.
Going forward, perhaps the city could find places for artists to do their graffiti, the mayor suggested.
Morrison noted footage from video cameras can be used in graffiti investigations and the RCMP can be called in to assist.
Add your comments or reply via Twitter @whitehorsestar
In order to encourage thoughtful and responsible discussion, website comments will not be visible until a moderator approves them. Please add comments judiciously and refrain from maligning any individual or institution. Read about our user comment and privacy policies.
Your name and email address are required before your comment is posted. Otherwise, your comment will not be posted.