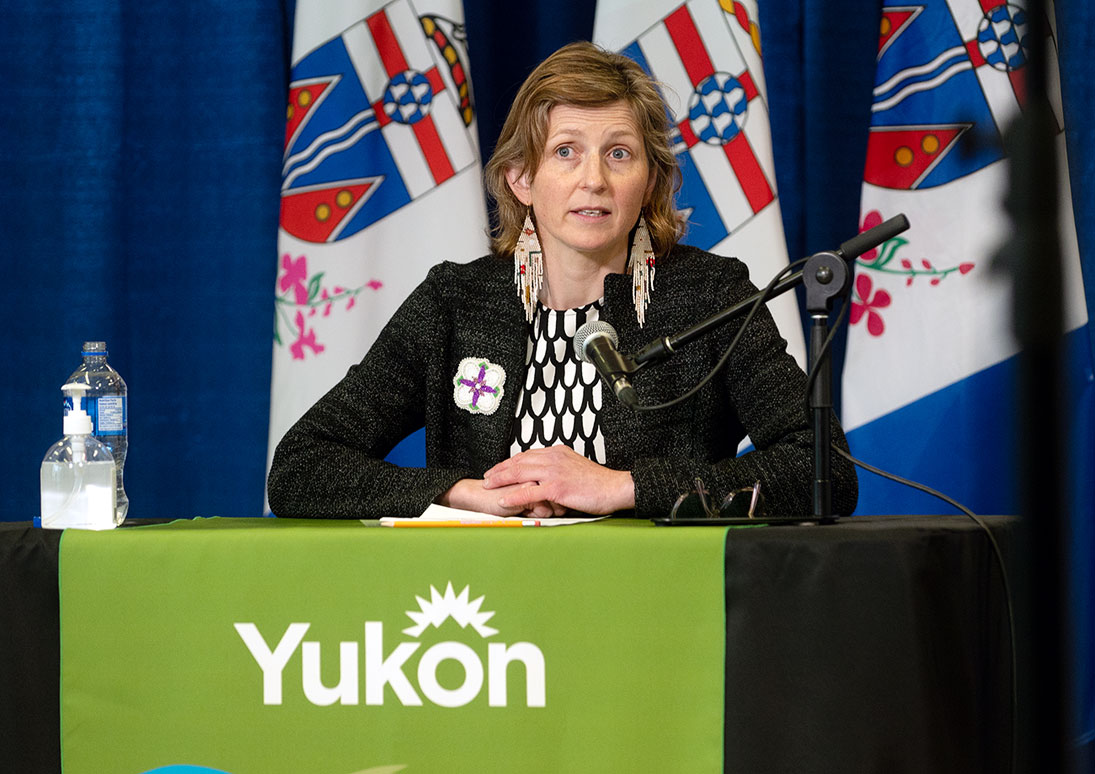 Photo by Whitehorse Star
Dr. Catherine Elliott
Public notified of 20 new COVID-19 cases
Over the last three days, the Yukon has seen 20 new cases of COVID-19.
Over the last three days, the Yukon has seen 20 new cases of COVID-19.
That's the information from the latest report from the Yukon's acting chief medical officer of health, Dr. Catherine Elliott.
The report, released late Monday afternoon, covers the three-day period from last Friday noon through noon Monday.
The Yukon government has stopped issuing daily reports over the weekend period as the virus outbreak wanes.
The active case count is 76.  
The total number of confirmed Yukon cases since March 22, 2020 is 522.
There have been 453 cases since June 1, including out-of-territory residents diagnosed in the Yukon and probable cases.
Fourteen of the new cases are in Whitehorse. Four are in unidentified rural communities; two locations are to be confirmed.
Since June 1, 373 people have recovered and there have been four deaths. There has been a total of six deaths since November 2020.
"As we move towards the end of summer and start thinking about fall, we need to make sure we are protected against the Delta variant," Elliott said.
"It is now even more important to get that second shot to ensure full protection. We honour all those who are stepping out to get their first shot, those who are completing their series and to those who are completely vaccinated, we say, 'well done, and thank you for doing your part to keep us all safe.'
"Our vaccine clinics are ready to welcome you."
Testing continues to be a priority to enable health care responders to manage risk and outbreaks.
Anyone experiencing symptoms in Whitehorse should call the COVID-19 Testing and Assessment Centre at 393-3083 or book online to arrange for testing.
People in communities should contact their rural community health centre.
Testing turnaround times remain very quick (24 hours in the previous week), and negative results can now be accessed online for faster access to results.
Add your comments or reply via Twitter @whitehorsestar
In order to encourage thoughtful and responsible discussion, website comments will not be visible until a moderator approves them. Please add comments judiciously and refrain from maligning any individual or institution. Read about our user comment and privacy policies.
Your name and email address are required before your comment is posted. Otherwise, your comment will not be posted.