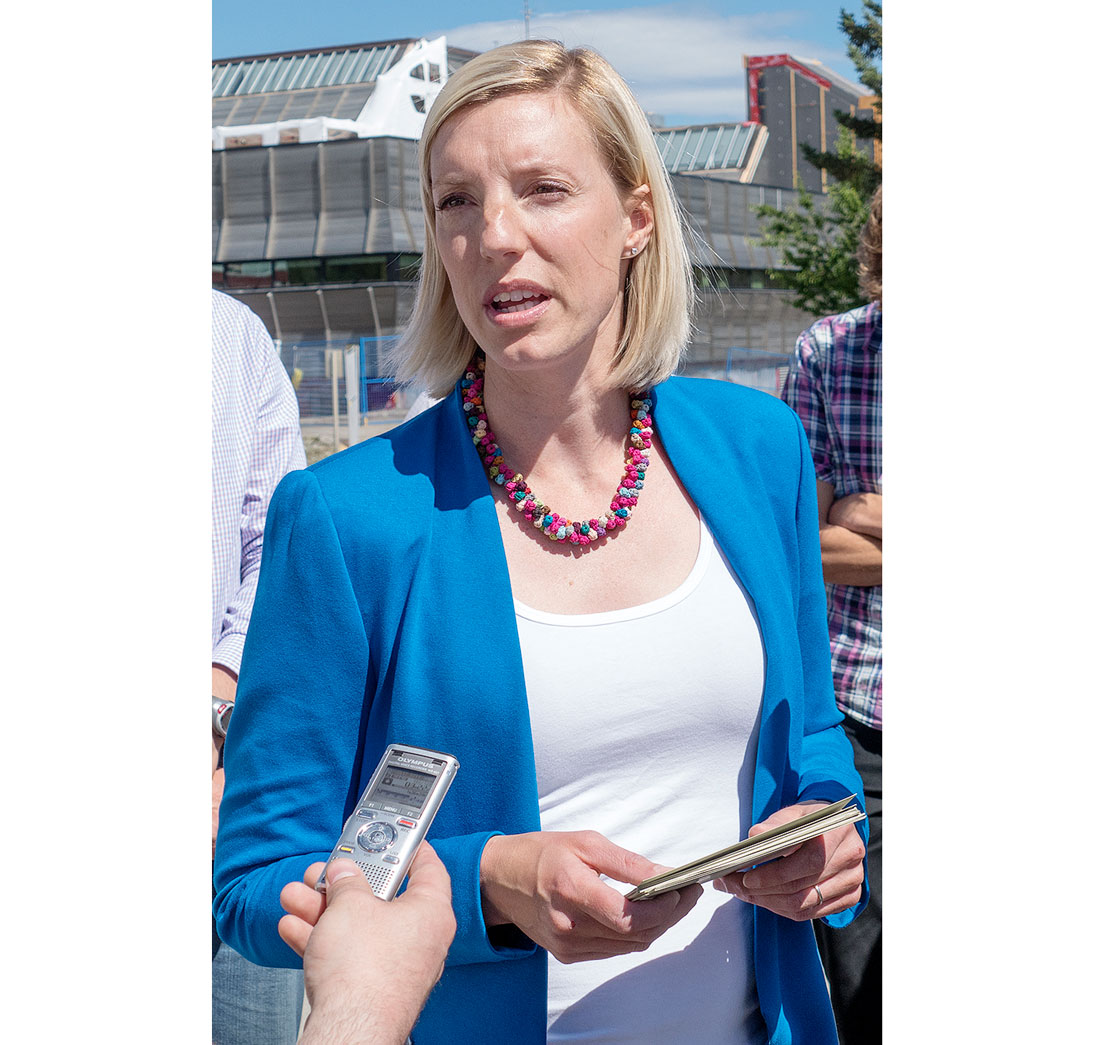 Photo by Whitehorse Star
Shaunagh Stikeman
Premier dragging his feet on health care: candidate
Shaunagh Stikeman will challenge the premier for his seat in the legislature after winning the NDP nomination in Mountainview on Thursday night.
Shaunagh Stikeman will challenge the premier for his seat in the legislature after winning the NDP nomination in Mountainview on Thursday night.
Stikeman, a lawyer and Mountainview resident, beat out Skeeter Wright, the former executive director of the Little Salmon-Carmacks First Nation, for the NDP candidacy.
"I feel fantastic," Stikeman told the Star this morning.
"There was a tremendous amount of people that showed up from the very young, age one, all the way up to our seniors, and people from all the neighbourhoods: Hillcrest Valleyview, Granger and McIntyre."
Though Darrell Pasloski hasn't officially announced his intentions to run, the Yukon Party membership voted to keep him on as leader in April.
"I am humbled and honoured to have the confidence of our party, and earning the right to serve Yukoners in the next mandate," Pasloski told the Star at the time.
Mike Gladish, a former city councillor, is seeking the Liberal party nomination in the riding.
Stikeman said she was motivated to enter territorial politics after hearing her Mountainview neighbours say Pasloski, in his role as MLA, had "just stopped listening to their concerns."
Since deciding to go out for the NDP nod, the mother of three young children said she has knocked on hundreds of doors. She heard that same refrain again and again – that Pasloski isn't listening to the people he represents.
Residents are also concerned about the Yukon Party government's proposed $200-million plan to widen a 40-kilometre stretch of the Alaska Highway that runs through Whitehorse and bisects the riding of Mountainview, said Stikeman.
"A mega-highway through the community will mean more congestion, not less, more pollution, not less," she said.
If Pasloski was listening to his constituents, Stikeman added, he would know they oppose it.
She also suggested the premier is dragging his feet on the health care file.
Serious problems at the Whitehorse General Hospital, specifically surgery cancellations and bed shortages, were thrust into the public eye in a scathing letter by Dr. David Storey, a local surgeon, published last month in the Star.
"Last month, a woman with cancer was turned away from her mastectomy surgery. On the same day, a person in chronic pain saw his surgery cancelled too," Stikeman said in an NDP news release announcing her win.
"It's been a month. Where is the premier's plan to fix our health care?"
Yukoners are tired of the old guard and want something new, Stikeman said. She sees herself as a fresh and receptive candidate.
"Yukoners deserve a lot better than what they've been getting for the last five years, and the people and families of my riding deserve better," she said.
"I'm very excited for this election, and I think there's going to be an enormous amount of support for the NDP."
Add your comments or reply via Twitter @whitehorsestar
In order to encourage thoughtful and responsible discussion, website comments will not be visible until a moderator approves them. Please add comments judiciously and refrain from maligning any individual or institution. Read about our user comment and privacy policies.
Your name and email address are required before your comment is posted. Otherwise, your comment will not be posted.