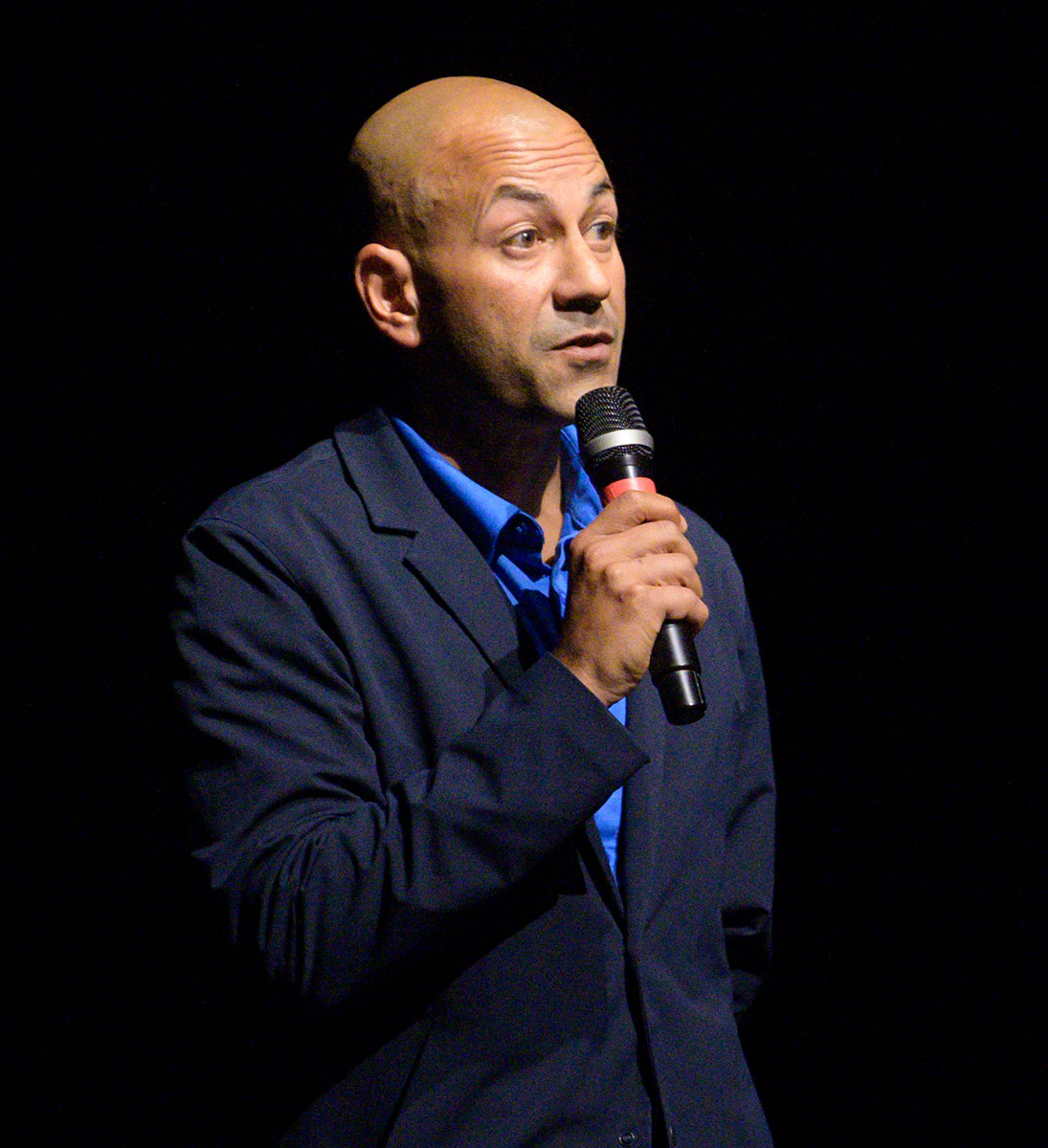 Photo by Whitehorse Star
Premier Ranj Pillai
Premier, business delegation conclude Asia mission
Premier Ranj Pillai and a Yukon business delegation have completed their Asia mission, and were on their way back to Canada on Wednesday.
Premier Ranj Pillai and a Yukon business delegation have completed their Asia mission, and were on their way back to Canada on Wednesday.
In Trivandrum, the premier had a full first day of meetings with the chief minister of Kerala and other ministers of the state holding such portfolios as Health, Industry and Commerce and Culture.
Pillai also signed a letter of intent laying the groundwork for collaboration with NORKA ROOTS, a Kerala state government agency. It supports the recruitment of skilled workers, including health care professionals, by international governments.
The second day, Pillai met with the Government School of Nursing, the University of Kerala, the Kerala State Film Development Corp. and the Malayalam Film and Television Chamber of Commerce.
The premier joined the business delegation in the afternoon to visit Technopark Trivandrum and Kerala Startup Mission.
During his two days in New Delhi, Pillai met with Canadian High Commissioner Cameron MacKay and the federal minister of Mines.
The premier also met with members from the Indo-Canadian Business Chamber for discussions on shared business interests.
"While the Yukon government recognizes that this is a challenging time for India-Canada relations, the Asia mission has created valuable opportunities in the Yukon's mining and tourism sectors while also contributing to advancements in health care recruitment to meet the territory's needs," the government said in a statement Wednesday afternoon.
"The Government of Yukon will continue to work to strengthen economic, labour and cultural ties to promote the Yukon as a place to live, work, visit and invest."
Pillai added, "Although relations between Canada and India have shifted in the last 72 hours, dialogue during the Asia mission in India has been productive, and we are confident that the discussions will lead to positive outcomes for Yukoners.
"I would like to emphasize to all Yukoners of Indo-Canadian descent – which includes a significant number of individuals through the Yukon Nominee Program and international students at Yukon University – that they are welcomed, safe and valued members of our community.
"Our government will continue to work towards building a strong, resilient territory for all Yukoners while ensuring that people remain at the centre of all that we do."
A Liberal caucus statement released a short time earlier criticized the Yukon Party for statements it has made this week about the trade mission, which included members of the Yukon business community.
"The official Opposition's irresponsible decision to politicize an international visit during a time of geopolitical upheaval shows just how unfit they are to govern," the statement said.
"Canadian political parties have a strong tradition of stopping politics at the water's edge and waiting for public servants and politicians to return to Canada before politicizing their international trips.
"What we saw from the opposition parties was a lack of understanding of how politics is done at a global level," the statement continued.
"The Government of Yukon was in communication with federal government officials and national security agencies in the lead up to this trip. To suggest otherwise shows truly how uninformed the opposition is about doing business on the world stage."
The statement also referenced the June 18 murder of 45-year-old Hardeep Singh Nijjar. The Sikh leader was ambushed by two masked gunmen in Vancouver, and Prime Minister Justin Trudeau said Monday intelligence suggests the Indian government was involved.
"It's disappointing to see the opposition attempt to leverage the death of a Canadian citizen.
"Unfortunately, this is the kind of behaviour we have come to expect from the Yukon Party and its leader.
"India is one of the largest sources of immigration in the Yukon and has grown to be the second-largest source of applicants to our Yukon Nominee Program since it launched in 2007.
"In 2022, India was the top country of origin for the program, with 150 approved individuals.
"We want all Indo Canadians to rest assured they are welcomed, safe and valued members of our community."
Add your comments or reply via Twitter @whitehorsestar
In order to encourage thoughtful and responsible discussion, website comments will not be visible until a moderator approves them. Please add comments judiciously and refrain from maligning any individual or institution. Read about our user comment and privacy policies.
Your name and email address are required before your comment is posted. Otherwise, your comment will not be posted.