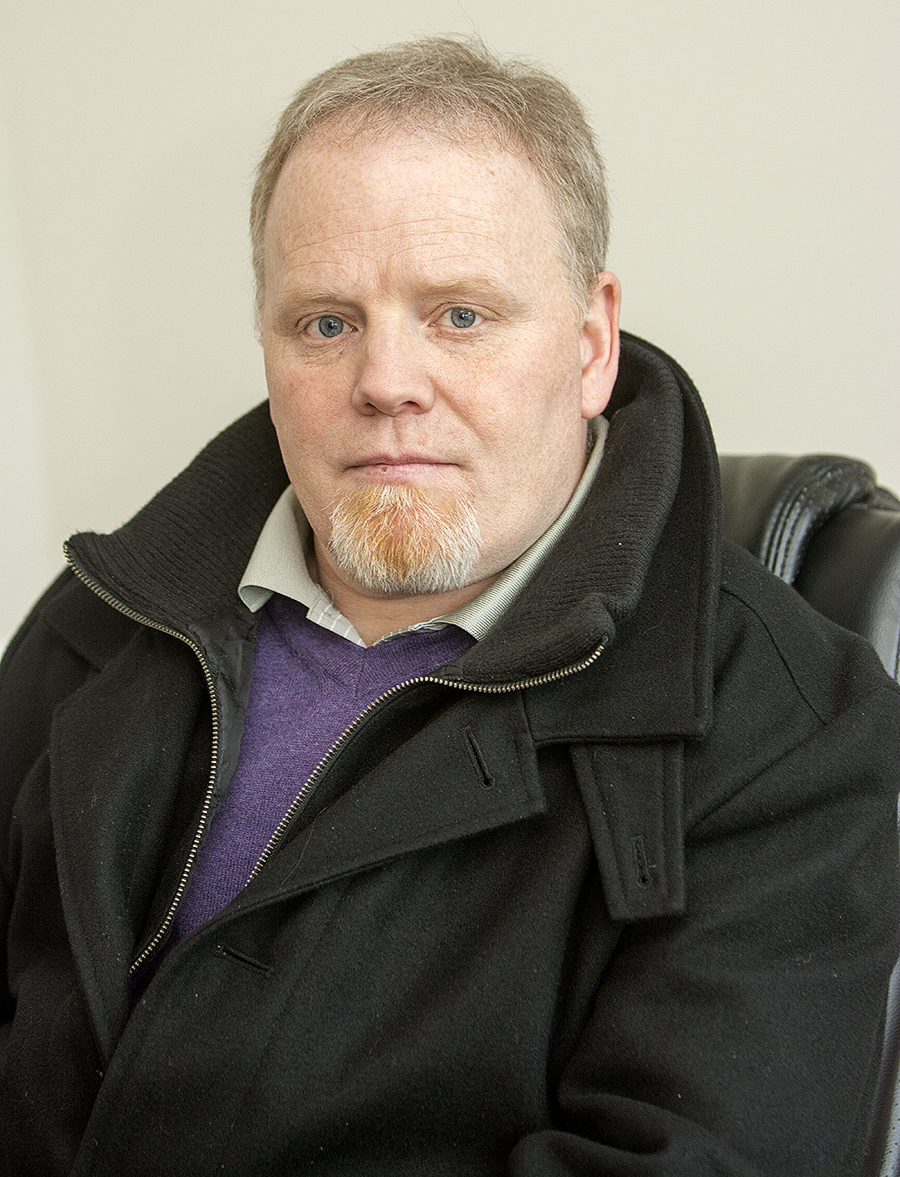 Photo by Whitehorse Star
Martin Lawrie
Power outage was costly: company
The latest power outage in Whitehorse has caused thousands of dollars' damage to sensitive electronic equipment,
The latest power outage in Whitehorse has caused thousands of dollars' damage to sensitive electronic equipment, says Tangerine Technology, "Most major power outages will result in some degree of failed electronic equipment," said Martin Lawrie, the chief operating officer at Tangerine Technology, the territory's largest IT solutions provider.
"What we're becoming increasingly concerned about is the frequency of these outages, as we're approaching nearly monthly occurrences," he said Sunday.
"Surge protectors and UPS battery backups do help, but not as much as one would think," added Martin Lehner, Tangerine's lead technician.
"Yes, they do keep equipment running during a power outage, or yes, they do protect equipment from a massive surge in electricity, such as a lightning strike.
"What they don't do is compensate for more minute problems, such as small deviations in expected voltage, or cycles," Lehner noted.
Saturday afternoon's power outage in Riverdale and parts of downtown was caused by a raven, Jay Massie, ATCO Electric Yukon's manager, said this morning.
A raven flew into the Riverdale substation, causing a trip in the feed coming from the Whitehorse Rapids Dam, he told the Star.
The outage occurred at 4:40 p.m. and all 2,712 customers affected had their power restored no later than 5:53 p.m., said Massie.
All of Riverdale was without power, he said, along with customers from Third 
 Avenue to Sixth Avenue from Jeckell Street to Main Street, and from Fifth Avenue to Eighth Avenue from Main Street to Jarvis Street.
"These types of issues are the ones that contribute the most to premature failure of electronic equipment. To be honest with you, we don't see that many direct lightning strikes," Lehner said.
"The latest power outage that we experienced this past Saturday, thus far, has caused over $6,000 in damages," added Lawrie.
"Unfortunately, that even included some equipment in our own office.
"Understandably, our clients are becoming increasingly frustrated with the downtime, problems, and costs that these outages create."
While the Yukon government has committed to addressing Internet reliability through redundancy, Lehner added, "there seems to be little to no interest in addressing electrical reliability.
"The taxpayers have committed to funding the majority of a $79-million fibre optic line to create redundancy for telecommunications, but there has been no commitment to reducing the frequency or severity of these power outages.
"Quite frankly, from our perspective, the problems created by power outages are currently more detrimental to our client base than the less frequent mass Internet outages." Lehner said.
"We could have used those funds to address our electricity concerns, but obviously that's not what the elected officials decided to do with our money," added Lawrie.
"We have actually asked the Government of Yukon why this occurred, and they were unwilling to discuss it. So I suppose we'll have to draw our own conclusions from that."
Lehner said many of the company's clients have begun asking staff to implement power protection systems for them.
"There are specialized pieces of equipment that are designed to deal with these types of electrical concerns, and while they aren't generally that popular or often deployed in Western, highly developed countries like Canada, unfortunately they're starting to become a necessity in the Yukon.
"Personally, I find that rather embarrassing, but, unfortunately, it is what it is," Lehner added.
Massie declined to comment on the company's statements, which he said he hasn't seen.
Add your comments or reply via Twitter @whitehorsestar
In order to encourage thoughtful and responsible discussion, website comments will not be visible until a moderator approves them. Please add comments judiciously and refrain from maligning any individual or institution. Read about our user comment and privacy policies.
Your name and email address are required before your comment is posted. Otherwise, your comment will not be posted.