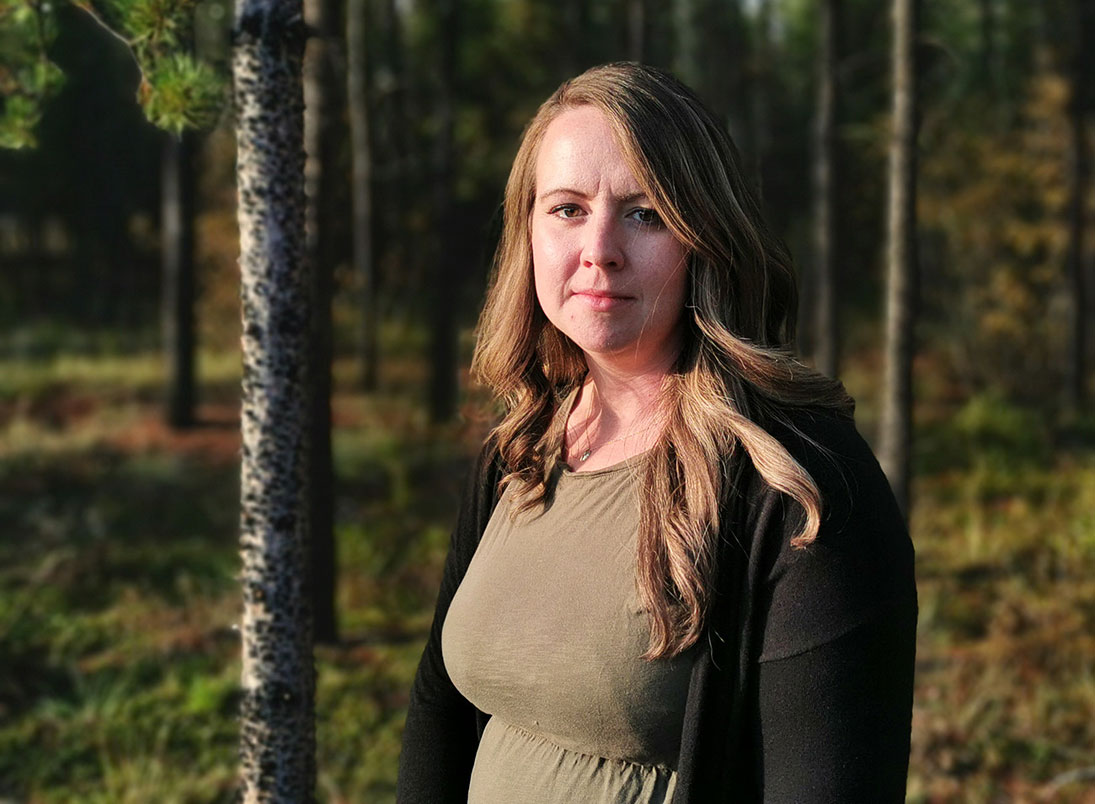 Photo by Whitehorse Star
Vanessa Just
Potential battery site generates wide opposition from neighbours
Vanessa Just is among many opposed to having a large battery storage facility placed next to Yukon Energy's substation along the North Klondike Highway.
Vanessa Just is among many opposed to having a large battery storage facility placed next to Yukon Energy's substation along the North Klondike Highway.
Just told the Star in an interview Wednesday there were about 15 area residents who attended a meeting at the Hootalinqua Volunteer Fire Hall hosted Tuesday evening by Yukon Energy.
Most but not everybody spoke; those that did, however, voiced their opposition just like her, she said.
Just said she and the others are not opposed to having a battery storage facility on the grid. They are opposed to placing it in what is essentially the middle of their neighbourhood, she said.
Just said there are 13 properties within 300 metres of the site, and none are closer than her family's home and their agricultural parcel.
"The meeting was very solemn and sad," she said. "You could tell the residents were very hurt, and many said they felt disrespected and not heard."
Lake Laberge MLA Brad Cathers also voiced his opposition, she said.
Yukon Energy is proposing to install a large battery storage system on the grid. It would be used in case of power outages or when peak demand requires it to lessen the dependency on diesel generation.
The proposal laid out by Yukon Energy estimates the size of the site needed is about half the size of a Canadian football field.
The Crown corporation is also looking at two other sites: one across Robert Service Way from the LNG plant, near the area the city uses in the winter as a snow dump; the third option is up the hill from the snow dump site, near the intersection of Robert Service Way and the Alaska Highway.
All three sites are located on settlement land belonging to the Kwanlin Dün First Nation or the Ta'an Kwach'an Council.
Yukon Energy president Andrew Hall told the Star Thursday morning officials want to have the site selected by the end of November, for sure by the end of the year, with the plant operational by early 2022. (See further details in separate story, this page).
Just said Yukon Energy was unable at Tuesday's meeting to answer questions she put forward at last week's virtual meeting.
Staff were not, for instance, able to tell her what they expect the noise level would be at her home, she said.
Officials said they haven't completed a site design to determine exactly how far the facility would be from her house and a cabin she rents out that is even closer to the property line, she said.
Yukon Energy, she said, indicated the noise would be similar to a hum from a refrigerator.
Just said anyway you slice it, it would be close, way too close. Her property line abuts the site under consideration by Yukon Energy.
Her family chose to purchase their property in May because they wanted to enjoy the country lifestyle, and they want to raise cows, pigs and chickens to supply meat and eggs to the local market. They already have a couple of cows.
A practising nurse, Just said she has safety concerns, particularly about the increased threat of fire if something goes wrong at the facility.
She believes if the facility is located next door to their seven acres, the value of her property could take a significant hit, a six-figure hit.
Just wonders if there would be a concern about the quality of the meat her family produces, given there would be constant ventilation systems running next door to keep the batteries cool in the summer and warm in the winter.
There is the matter of whether she'd be able to continue renting the cabin, given its proximity to the low-humming fridge. It's revenue her family counts on to help with the mortgage.
The facility would be surrounded by a large fence, and the site would be lit up 24/7 as part of the security provisions, she said.
"It will be like having a prison next door," Just said.
She wonders if Yukon Energy is looking at the North Klondike Highway site simply to avoid having to pay $210,000 a year in property taxes to the city.
Ross Dorward is another area resident who is staunchly opposed.
Dorward lives right across the highway from the proposed sight, and, like Just, he feels if the facility is located there, his property value would take a hit.
You don't have to search too far on the internet to find information about fire issues with large, grid-size storage batteries, he said.
Dorward, like Just, isn't happy about Yukon Energy's efforts to ensure area residents were aware of meetings it would be holding to discuss the project.
He received the notification about last week's virtual meeting, but he has neighbours who did not – including Just.
Dorward, an engineer by profession, said if Yukon Energy wants to know about the impact of the noise, there are systems you can use to determine that.
The North Klondike site, he said, is the only one of the three sites with a concentration of residential properties nearby.
"It's day and night, the difference," he said.
"They are trying to do a good job, and generally speaking they put a lot of effort into public relations," he said.
"I think they dropped the ball on this one. There just wasn't enough notice."
Add your comments or reply via Twitter @whitehorsestar
In order to encourage thoughtful and responsible discussion, website comments will not be visible until a moderator approves them. Please add comments judiciously and refrain from maligning any individual or institution. Read about our user comment and privacy policies.
Your name and email address are required before your comment is posted. Otherwise, your comment will not be posted.