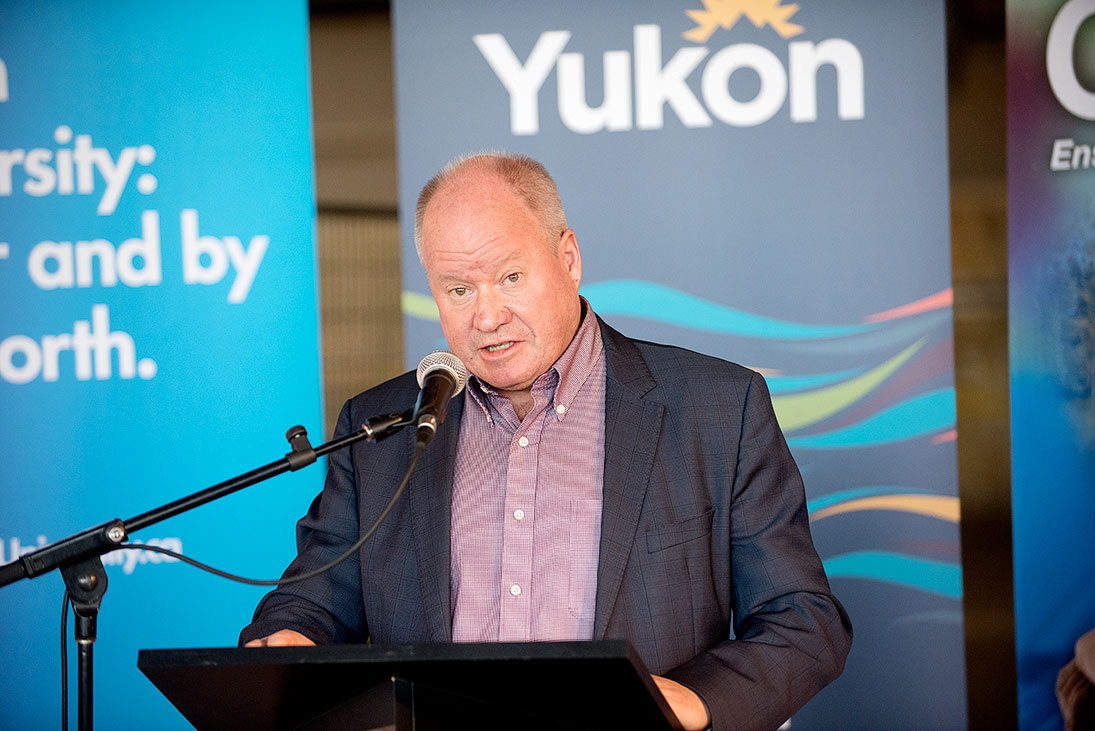 Photo by Whitehorse Star
Rich Thompson
Northern Vision Development fortifies food bank society
The Northern Vision Development Limited Partnership (NVD) is donating $10,000 to the Food Bank Society of Whitehorse.
The Northern Vision Development Limited Partnership (NVD) is donating $10,000 to the Food Bank Society of Whitehorse.
The company said Thursday it was inspired by the community-minded efforts of Victoria Gold. That company announced last week it has given $100,000 to the food bank society.
"Victoria Gold has been a community leader throughout its time in the Yukon," said Rich Thompson, NVD's CEO.
"And it is great to see, at a time when corporate contributions are needed the most and hard to come by, Victoria Gold is extending such community commitment.
"We are lucky to have a company with this attitude operating here in the Yukon and we acknowledge the private sector leadership they have demonstrated throughout the COVID crisis.
"NVD is delighted to add some additional contribution to this very generous gift," Thompson said.
The society was created to provide emergency food to the hungry, while supporting a greater effort to help alleviate poverty.
Since opening in May 2009, the Whitehorse Food Bank has helped over 7,000 Yukoners, 30 per cent of whom are children.
"We are so incredibly thankful for this donation," Dave Blottner, the bank's executive director, said of NVD's outreach.
"Acts like this showcase how lucky we are to live in the North where community stewardship and compassion are still at the forefront of our community."
NVD is a Yukon real estate developer and hotel operator based in Whitehorse, with additional properties in Mayo and Dawson City.
The company is over 34-per-cent First Nations owned and more than 60-per-cent Yukon owned.
"At NVD, we have seen first-hand how hard this pandemic has hit our community, our company and our staff, and we are grateful that there are organizations like the Whitehorse Food Bank who are able to step up and help those most at risk," said Michael Hale, the company's COO.
"We were also inspired by the incredible generosity of Victoria Gold. It is gratifying to be a part of a business community with so much compassion for the people that live in our territory."
Add your comments or reply via Twitter @whitehorsestar
In order to encourage thoughtful and responsible discussion, website comments will not be visible until a moderator approves them. Please add comments judiciously and refrain from maligning any individual or institution. Read about our user comment and privacy policies.
Your name and email address are required before your comment is posted. Otherwise, your comment will not be posted.