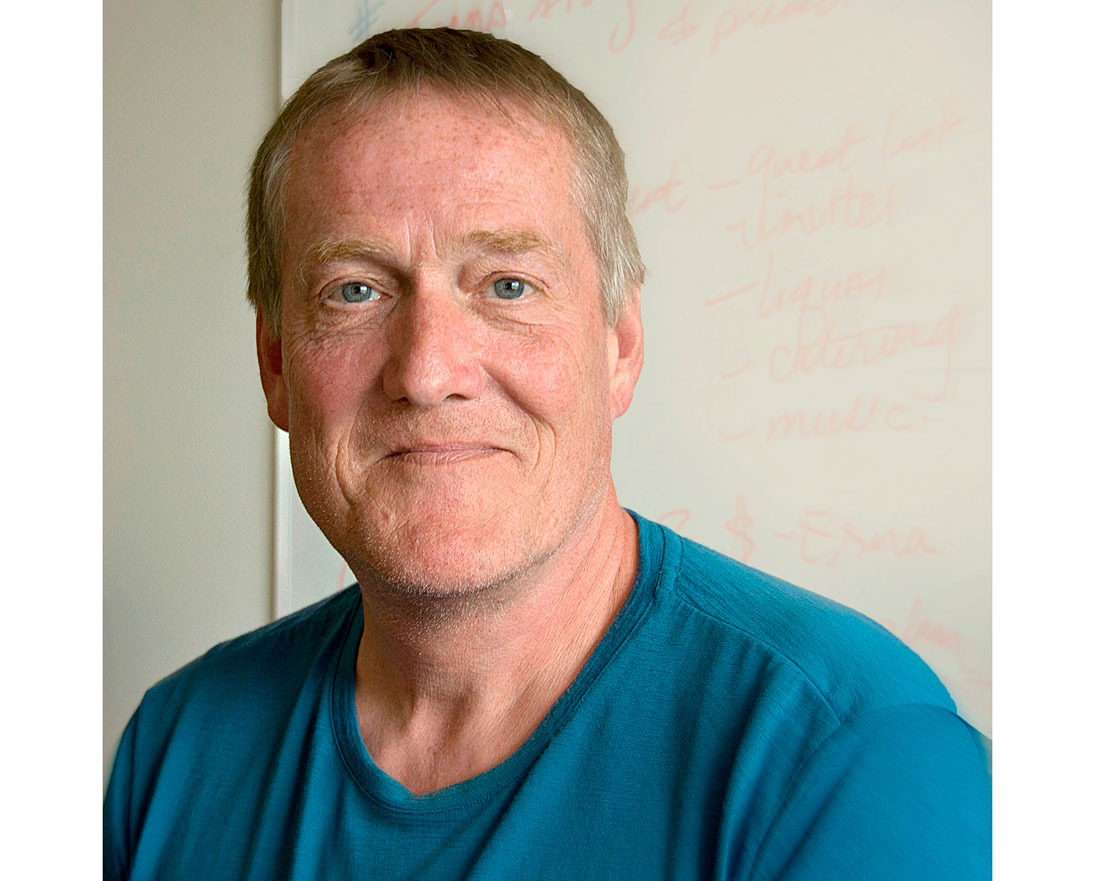 Photo by Whitehorse Star
Steve Geick
Nobody wants a strike: city workers' union
City officials are reviewing their strike plan after the unions representing its workers walked away from conciliation talks last week.
City officials are reviewing their strike plan after the unions representing its workers walked away from conciliation talks last week.
In a statement issued Wednesday afternoon, the city explained it has had a strike plan in place which identifies essential services.
It's reviewing the strategy to be prepared if the unions – Public Service Alliance of Canada Locals Y022 and Y023 – move to a labour disruption.
"When the union walked away from talks, there was a significant gap between the economic ask of the unions and what the employer could offer," the city said.
"The city feels the proper place to discuss these issues is at the bargaining table, not in the media, and we would welcome the opportunity to continue talks.
"The city is currently attempting to work with the unions to designate essential services in order to ensure the health and safety of Whitehorse citizens."
Steve Geick, the president of the Yukon Employees' Union (YEU), said he had been surprised to learn the city was looking at its strike plan.
There's currently a 21-day "cooling-off" period before the negotiations move into mediation, Geick noted. Dates will soon be set for that.
"Nobody wants to see anybody go on strike," he said.
Even before the union could strike, he noted, it would need to get authorization from the national organization.
It would then be up to the membership to decide if they wanted to strike, and a vote would be taken.
Geick noted job action could take many forms outside of a typical strike.
It could mean information pickets to make others aware of the issues. Or, it could be different departments withdrawing services on differing days – or any other number of initiatives.
Geick also pointed out that an essential services agreement would have to be drawn up to determine which roles would keep working in the interest of public health and safety.
While the city endured a 16-week bus strike beginning at the end of 2000, Geick said to his knowledge, there has never been a strike of Y023 city employees.
He expects mediation dates will be set for later in March after the 21-day period ends.
Currently, pay scales for employees in both Y022 and Y023 vary by a number of factors such as level of training, experience and so on.
In Y022, transit driver trainees are paid between $27.82 and $28.20 per hour depending on whether they are permanent or casual.
Casual drivers earn between $28.53 and $35.25 per hour depending on classification and experience.
Permanent employees earn between $25.75 and $34.78 hourly, also depending on classification and experience.
Meanwhile, there is a wide range of job classifications and wages for those in Y023, representing about 300 other city workers.
Between the 16 categories for permanent employees working 40 hours a week, employees may earn anywhere from $12.78 per hour, or $26,672 annually, to $52.73 per hour or $110,049 annually, depending on their classification and experience.
Hourly wages for temporary and casual employees in the 16 categories range from $12.35 per hour to $50.89 per hour, also depending on factors like experience and classification.
In a post on its Facebook page Feb. 16, the YEU stated: "The city wants to roll back benefits for its workers equivalent to a wage claw-back, a salary reduction of about two per cent a year.
"They plan to do away with any severance pay except in a layoff, and eliminate long service awards entirely for anyone who hasn't already qualified – that's a significant and sudden reduction in compensation."
It then goes on to highlight wage package details proposed by the city for transit workers, pointing out it offered no increase in pay for six years for anyone who has fewer than four years of service.
"That means no increase for many current and all new workers until 2024," reads the post.
"Only those transit workers currently at the top of their pay grid would be eligible for any increase during the life of the city's desired six-year contract; the city wants six years with no pay increase for many transit workers until 2024.
"You can be confident the workers and union were requesting an infinitely more modest pay increase than the 80-per-cent increase council has approved for themselves."
The pay raise – for the next council to be elected in October – was actually approved Monday in a 4-3 vote by council.
It will come into effect for the next council.
Honouraria for councillors will rise from $20,496 to $36,036 each year to account for income tax changes to council pay, and bring it closer in line with what councillors make in other jurisdictions.
The annual salary for the mayor is set to rise from $87,942 to $101,100 to reflect the change to the tax regime.
Add your comments or reply via Twitter @whitehorsestar
In order to encourage thoughtful and responsible discussion, website comments will not be visible until a moderator approves them. Please add comments judiciously and refrain from maligning any individual or institution. Read about our user comment and privacy policies.
Your name and email address are required before your comment is posted. Otherwise, your comment will not be posted.