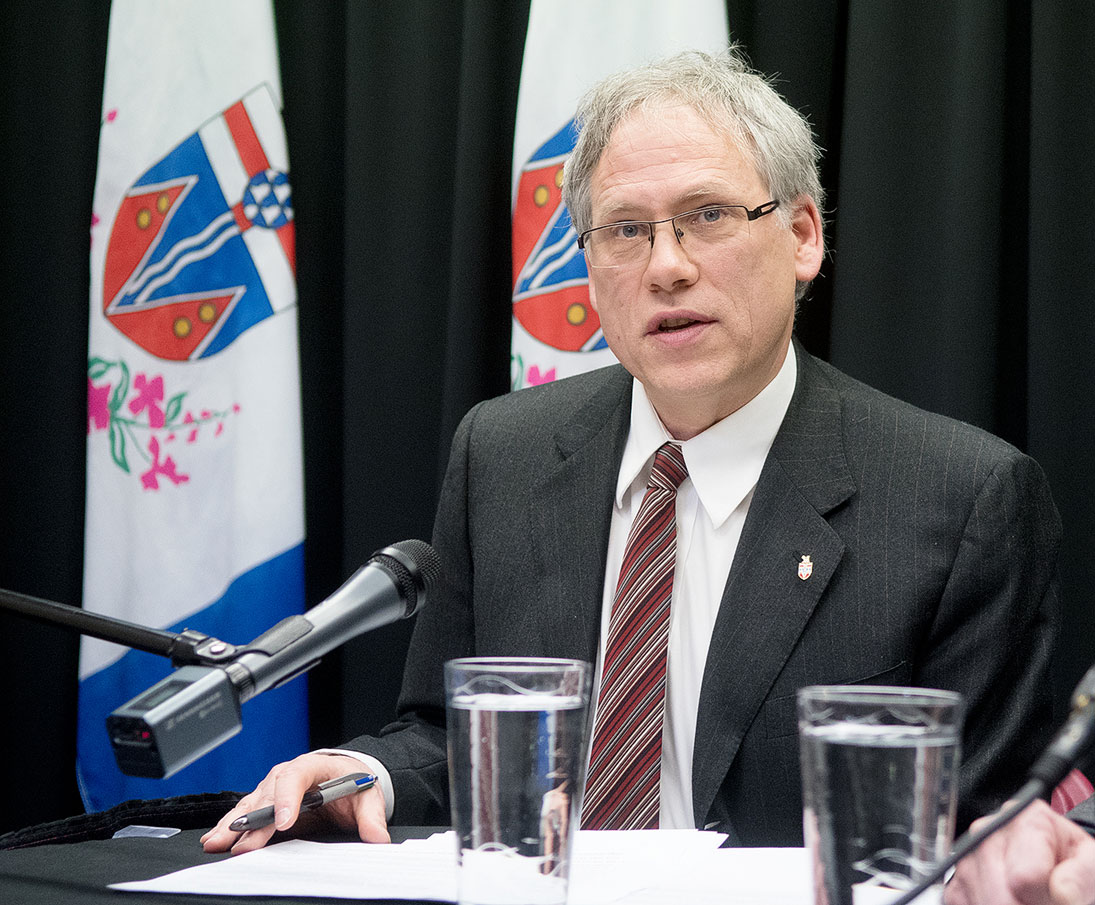 Photo by Whitehorse Star
Community Services Minister John Streicker
New Whistle Bend lots planned
The Yukon government is releasing 80 lots in Whistle Bend,
The Yukon government is releasing 80 lots in Whistle Bend, including townhouse, multi-family and residential lots, to builders and the public by lottery and public tender.
The land sale will take place on April 5, in time for the 2018 building season, the government said Monday in a statement.
Tender bids and lottery applications will be accepted until 4:30 p.m. April 3.
This release of building lots continues the government's efforts to expand land and housing availability to support healthy and vibrant communities, the statement said.
"New lots in Whistle Bend will meet the demand for housing opportunities in Whitehorse while creating opportunities for local contractors and tradespeople," said Energy, Mines and Resources Minister Ranj Pillai.
"We will continue to work with municipalities, communities and the private sector to address the land development needs of Yukoners."
Since its first phase in 2012, Whistle Bend has provided more than 350 building lots for Yukon homes.
For the April 5 land sale, six townhouse sites consisting of 20 lots will be offered through public tender.
Three multi-family lots will be offered through a public tender and 10 restricted residential lots and 47 residential lots will be offered through a lottery.
Construction of Phases 3D and 3E will include nine multi-family lots, 35 commercial lots and two parking garages. Work is expected to begin early this summer and go to lottery in spring 2019.
Construction of Phase 4 is well underway.
It's anticipated that an additional 196 lots will be released in the spring or early summer of 2019.
"Making land available to Yukoners is one way to ease housing pressures across the territory," said Community Services Minister John Streicker.
"The release of new Whistle Bend lots is the product of years of hard work and co-operation with the City of Whitehorse.
"We look forward to continue partnering with municipalities to create housing opportunities for Yukoners."
Add your comments or reply via Twitter @whitehorsestar
In order to encourage thoughtful and responsible discussion, website comments will not be visible until a moderator approves them. Please add comments judiciously and refrain from maligning any individual or institution. Read about our user comment and privacy policies.
Your name and email address are required before your comment is posted. Otherwise, your comment will not be posted.