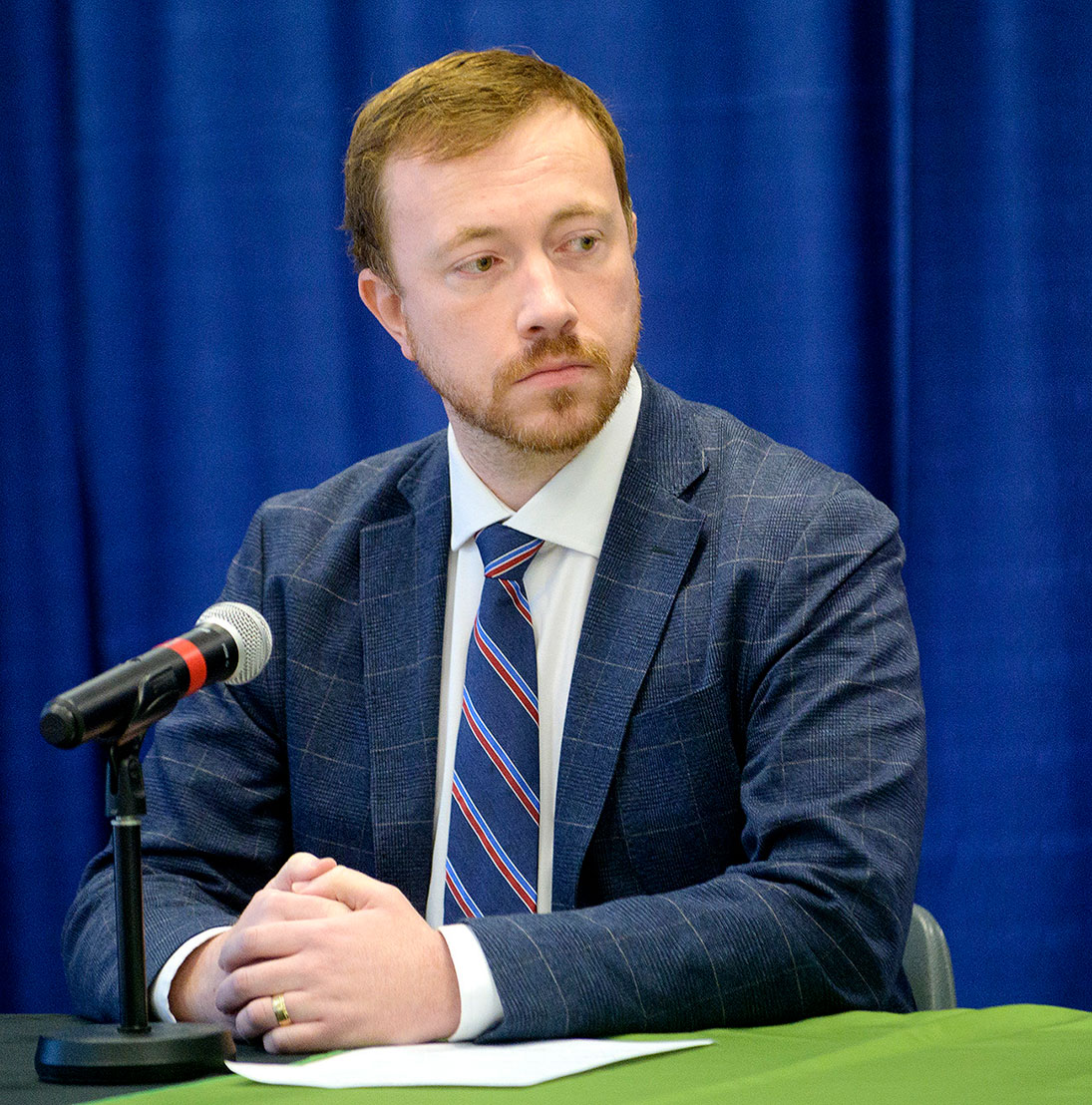 Photo by Whitehorse Star
Coun. Ted Laking
More phases of Whistle Bend subdivision approved
City council has approved the next four phases of the Whistle Bend subdivision development.
City council has approved the next four phases of the Whistle Bend subdivision development.
Council voted in favour of rezoning the 25.8 hectares comprising phases 10 and 11 from future planning to public and residential zones.
It approved the rezoning of 16.2 hectares comprising phases 12 and 13 from future planning to residential, mixed-use and public zones.
The administrative report prepared for council's meeting last week noted phase 10 will tentatively provide 117 lots for single-family homes and 10 multi-family homes plus a greenbelt lot, one parks and recreation lot and one public service lot.
Phase 11 is expected to provide 93 single-family lots and four multi-family lots.
It's estimated phases 12 and 13 will accommodate approximately 350 units or 850 people, says the report.
Public hearings were held into the rezoning of phases 10 and 11, and the rezoning of phases 12 and 13.
Nobody appeared before council to speak at either of the public hearings but one written submission raising concerns was submitted for both public hearings.
While Coun. Ted Laking did vote in favour of rezoning the four phases, he again expressed his concerns about the pace of the Whistle Bend development and its impacts on traffic infrastructure and the infrastructure needed to supply power.
In fact, Laking initally voted against the proposal to send phases 10 and 11 to third and final reading, but did support the rezoning at third reading.
"I just wanted to put out a little bit of a signal about concerns around power," he explained in an interview Tuesday.
Laking told his council colleagues Monday he had listened to a radio interview with Yukon Energy president Andrew Hall – who, as reported in Wednesday's Star, mentioned the growth of electrical demand in Whistle Bend caused the lengthy power outage of Dec. 19 in -40 temperatures.
"I wanted to underscore the concerns I have raised; I wanted to send a signal to the Yukon government regarding power and traffic, that they are serious issues," Laking said.
Mayor Laura Cabott told her colleagues she recognizes there are issues with the Whistle Bend development but also emphasized the city has a housing shortage.
"We need to keep up with that demand," she said.
Cabott said it will be two or three years before people will be living in the rezoned areas, which provides time to deal with traffic and energy issues.
Add your comments or reply via Twitter @whitehorsestar
In order to encourage thoughtful and responsible discussion, website comments will not be visible until a moderator approves them. Please add comments judiciously and refrain from maligning any individual or institution. Read about our user comment and privacy policies.
Your name and email address are required before your comment is posted. Otherwise, your comment will not be posted.