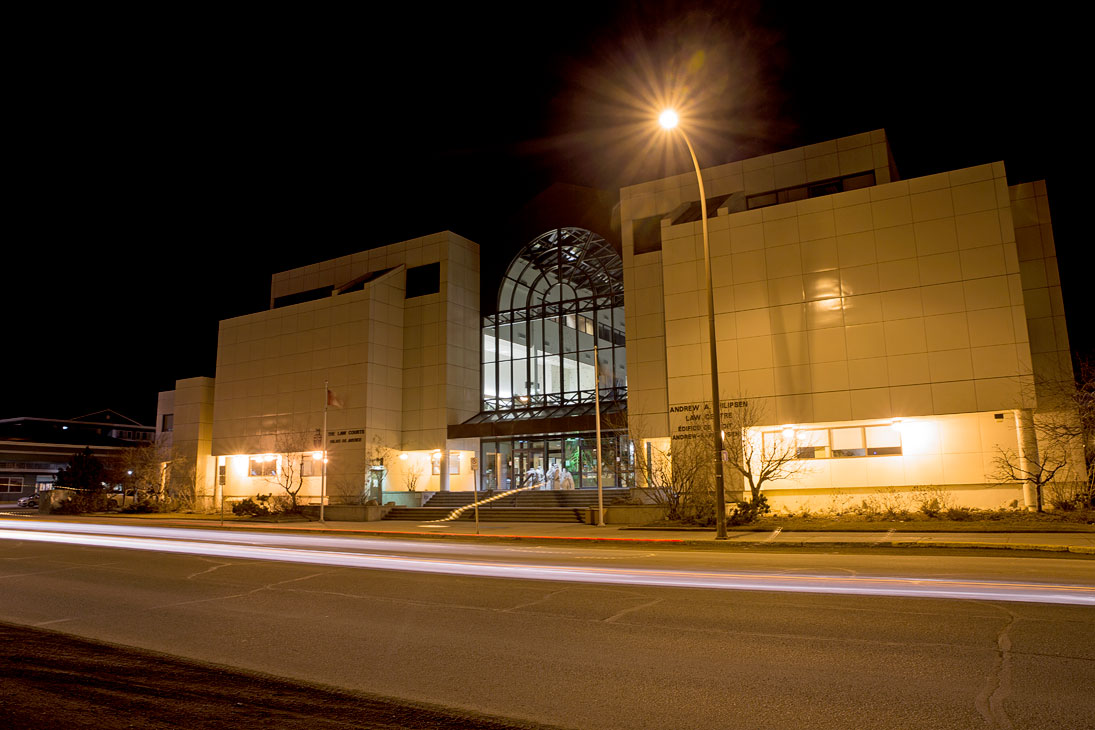 Man obtained money through false pretenses: judge
A Yukon judge has convicted a Whitehorse man of possession of stolen property and obtaining money through false pretenses.
A Yukon judge has convicted a Whitehorse man of possession of stolen property and obtaining money through false pretenses.
Chief Judge Peter Chisholm issued his written decision against Derek Vince Patterson on Feb. 12.
The value of the stolen property and money obtained totalled less than $5,000. The offences took place in Whitehorse on Nov. 16, 2017.
Before getting to his reasons, Chisholm summarized the evidence against the accused.
Martin Contracting and Development Ltd., in Stewart Crossing, experienced a theft of equipment sometime in November 2017. The items were stolen from one of the company's storage buildings. The RCMP were called on Nov. 15, 2017.
Patterson went to a Whitehorse pawn shop to sell several items on Nov. 16, 2017. This included a compressor, shop radio and a Motomaster battery charger.
During the trial, Paul and Lillian Martin, the owners of Martin Contracting, testified that those listed items were missing from their storage facility.
Patterson also sold a torque wrench bearing a Yukon government label.
The four items sold for $200. He arranged to buy the items back for $240, but did not.
Patterson gave evidence that he was suffering from a drug addiction at the time, which affected his ability to buy the items back.
"He (Patterson) testified that it was his intention to do so, but that his drug addiction was so severe that once he found employment, he was not able to hold down the job and secure funds to buy back the items," Chisholm said in the decision.
Patterson testified that he and his girlfriend had just come to Whitehorse that month, staying in a hotel. They were both unemployed and living on social assistance.
On Nov. 15, 2017, with $300 to spend, Patterson and his cousin were out in the community, looking for cocaine to purchase. They went to a downtown bar.
Patterson told the court that he heard a man, in the bar, say he was selling tools. Patterson said he approached the individual and spoke with him.
The man said he was shutting down a construction company in Dawson City. Patterson said he went to the man's truck to see what was for sale.
He bought the radio, compressor and charger for $180. He later tried to sell the tools to a drug dealer, but his offer was turned down.
Patterson was still looking for drugs the next day and decided to pawn the tools. He was arrested on Dec. 30, 2017 in Carmacks.
Moving to his analysis, Chisholm did not believe that Patterson was trying to mislead the court when he testified. That said, the judge felt there were some credibility concerns.
"His explanation of how he came to buy the tools is, in my view, problematic," Chisholm said in the decision.
Patterson did not have much money, the judge noted, and suddenly spent most of it on tools instead of drugs.
He found it odd that the accused would deviate from his goal of buying drugs. He said this is extremely suspicious, considering how severe the drug addiction was reported to be.
Patterson did testify that he purchased the tools because they could be used for a possible future job with his cousin.
Chisholm said there is no evidence that Patterson consulted his cousin before making the purchase. There was no discussion about what tools would be needed, and he did not ask his cousin to inspect the tools.
"It is quite odd that one of the items was a radio, which can hardly be considered as a necessary work accessory," Chisholm said in the decision.
At trial, Patterson said the purchase was "in the spur of the moment," and he could not think clearly because of his addiction.
The defence argued that Chisholm should consider that Patterson provided valid photo identification at the pawn shop. Chisholm pointed out that this was after failing to sell the tools to the drug dealer.
The judge felt this story did not make sense. He said it's not logical that Patterson would use his limited funds to purchase tools that had no immediate use instead of cocaine.
"Overall, I find that Mr. Patterson's explanation runs completely contrary to his desire to feed his drug addiction," Chisholm said in the decision. "It defies belief."
Chisholm explained that the Crown needs to prove that Patterson knew the tools were stolen at the time.
The Crown argued that Patterson knew. The defence countered that Patterson should be believed, and should that not be the case, the judge should apply the doctrine of recent possession.
Chisholm felt this doctrine did not apply.
He explained that the tools were stolen in Stewart Crossing and bought by Patterson in Whitehorse in less than a week. Geographically, the two communities are distant. The Martins said six tools were stolen, three of which were pawned by Patterson.
The judge found that the theft was recent, and Patterson's story does not lead to reasonable doubt. He drew inference that Patterson knew these items were stolen.
He felt the Crown met its burden on the possession charge with regard to the radio, charger and compressor.
He found that Patterson pawned the tools while knowing they were stolen. Since this meant that Patterson had obtained money by false pretenses, he found him guilty on both charges.
As for the torque wrench, he felt the Crown failed to prove it was stolen property.
That said, Chisholm felt the possession was still suspicious.
Add your comments or reply via Twitter @whitehorsestar
In order to encourage thoughtful and responsible discussion, website comments will not be visible until a moderator approves them. Please add comments judiciously and refrain from maligning any individual or institution. Read about our user comment and privacy policies.
Your name and email address are required before your comment is posted. Otherwise, your comment will not be posted.