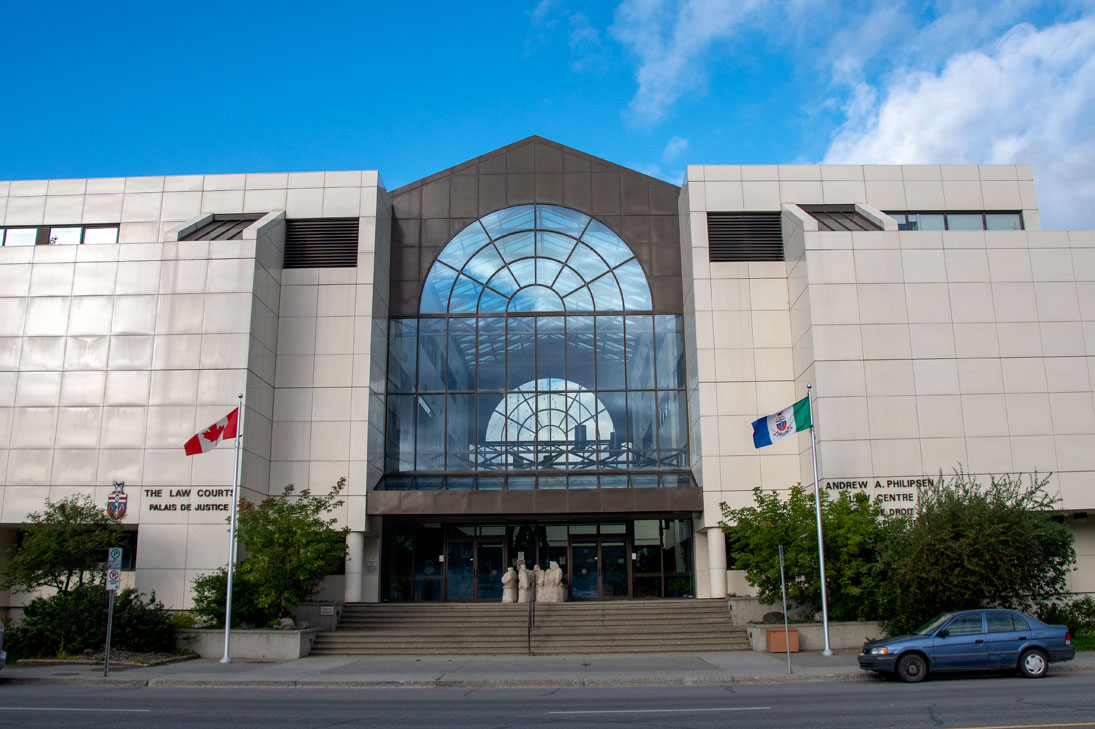 Man asking court for $3,500 in social assistance
A Whitehorse man is appealing to the Yukon Supreme Court to order the payment of $3,500 in social assistance.
A Whitehorse man is appealing to the Yukon Supreme Court to order the payment of $3,500 in social assistance.
Paul James Major was in earlier this month to argue his case, with deputy Justice Gregory Mulligan presiding.
Major represented himself.
Mulligan offered for the other side to present a case first to help Major navigate the proceeding as a self-representer. Major agreed.
Karen Wenckebach, the lawyer representing the Yukon government, made her submissions. She said Major has raised several concerns with his appeal, but only one should be argued.
This is the household allowance, covering 2010 to 2016. Wenckebach called that the only issue the court has the authority to decide.
She argued that any of the other issues cannot be raised, as there is no authority,
This includes a ruling on a decision of housing and outreach services staff to deny him help.
He was denied services from a social worker, court heard. He was also denied discretionary aid.
Wenckebach argued that there was nothing wrong with this choice.
She said judicial reviews are the subject of the tribunal hearing them; no other body has the jurisdiction to do so.
Housing and alleged wrongdoing are outside the scope of the review as well, she argued.
As for the denial of discretionary aid, Wenckebach said the Social Assistance Review Committee (SARC) could have the authority to decide this. That said, it decided not to touch the review.
She said the question the court needs to determine is if this was the proper choice.
She said that for the SARC to review, the plaintiff would have to disclose the issue and when it happened. This must be provided in writing, and there are no exceptions.
"This is a requirement," Wenckebach said. "It is mandatory."
She said Major gave no notice that he wanted a review.
On Oct. 31, 2018, there was a court review of the request. There was a determination that there would be a re-hearing of the household equipment allowance.
Wenckebach made clear in court that this was about the household equipment allowance.
This is annual $500 benefit. She said Major was informed of what information he should bring.
She argued that since he provided no notice, SARC was right to not have ruled on the review.
She said her client has offered Major $1,270 to cover the six-year period. She explained that Major was living in a furnished apartment, which meant the landlord provided a lot of the furniture.
Major had replaced some of the furnishings.
The review took this into account and felt the offer was reasonable.
Major argued that he was denied process for the housing allowance from 2010 to 2016. He said he addressed this argument adequately.
He argued that Wenckebach was quoting old and confusing policy. He added there was a lack of disclosure.
He is asking for $3,500. He believes the lack of procedural fairness should justify this demand.
Major argued that social assistance is responsible for this. He expressed confusion about how it does not understand the programs it has authority over.
Major said Wenckebach was wrong on notification. He said he emailed notice of his intent to seek relief.
He said in November 2018, there was a decision to review the board's decision.
He said he asked for the disclosure of policy, but was not allowed to give any input. He said this is wrong because he is fully eligible for services.
"There has been no transparency," Major said.
He said nothing was disclosed about how he could get relief prior to the SARC hearing.
He explained that the $1,270 was a compromise, and he wants the amount he feels he is owed.
Mulligan asked if this included $800 to purchase a new bed. Major said he is unsure if it does. He added that evidence was ignored, and he doubts it would come to fruition since he bought a new bed.
Wenckebach maintained that Major did not provide the evidence he was required to. She said he made purchases with other income he had.
She clarified that the $1,270 was for bathroom and bedroom linens and kitchen ware.
As for the bed, she pointed out that Major said he has back trouble.
She added that he gave away his previous bed due to it being too soft. She agreed that he needs a bed and thus the funds were available.
She explained that it is problematic that he went out and bought a new bed. She said there could have been assistance if he had disclosed the need.
Major clarified that the amount of furnishings in his residence has decreased. He said he has replaced everything, meaning he would not be leaving anything behind for the landlord.
He said the $1,270 does not cover all the expenses and ignores evidence. If he'd been allowed to participate in the process, he said, he would have received the $3,500.
As for the bed, it's an inflatable one used in mining camps, so it's not suitable for him.
Mulligan asked if he could use the $800. Major said he could.
Mulligan reserved his decision, and plans to issue a written decision.
Add your comments or reply via Twitter @whitehorsestar
In order to encourage thoughtful and responsible discussion, website comments will not be visible until a moderator approves them. Please add comments judiciously and refrain from maligning any individual or institution. Read about our user comment and privacy policies.
Your name and email address are required before your comment is posted. Otherwise, your comment will not be posted.