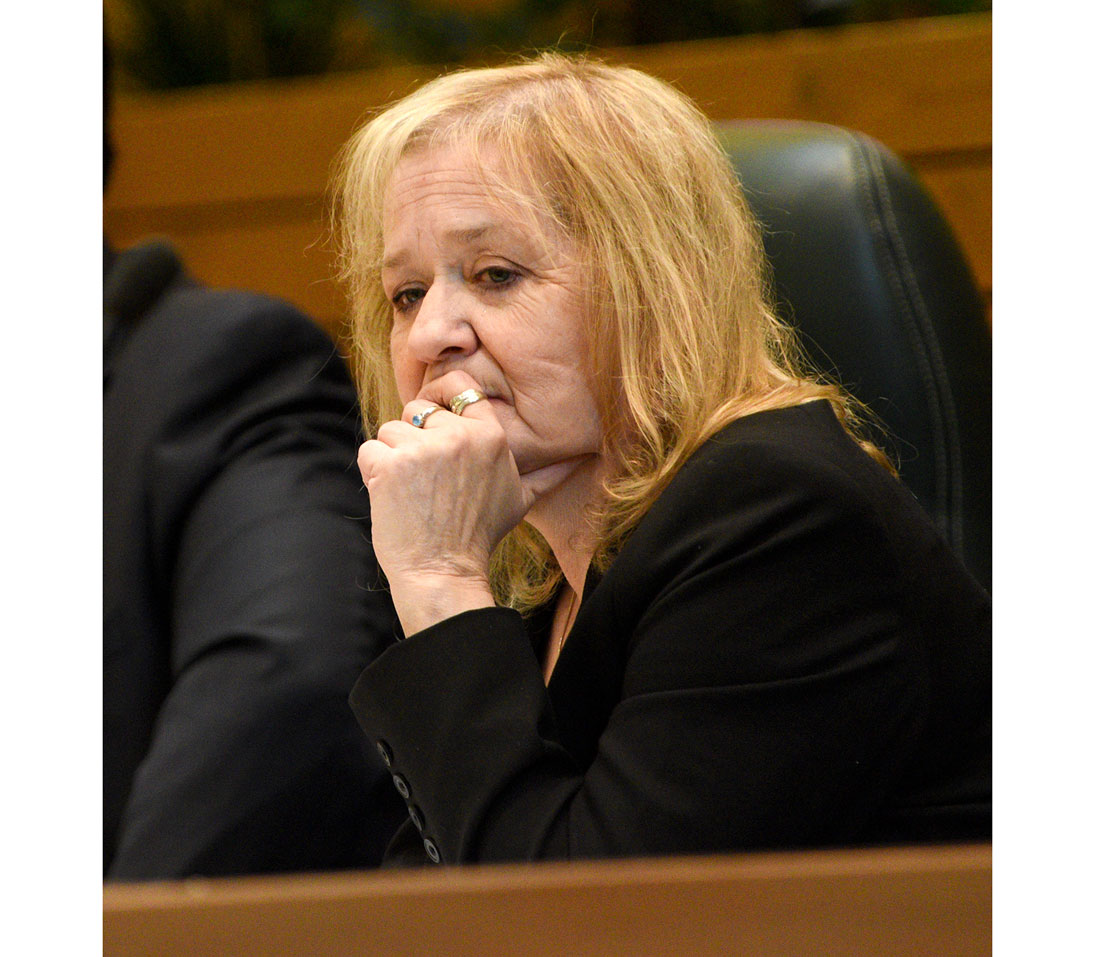 Photo by Whitehorse Star
MLA Patti McLeod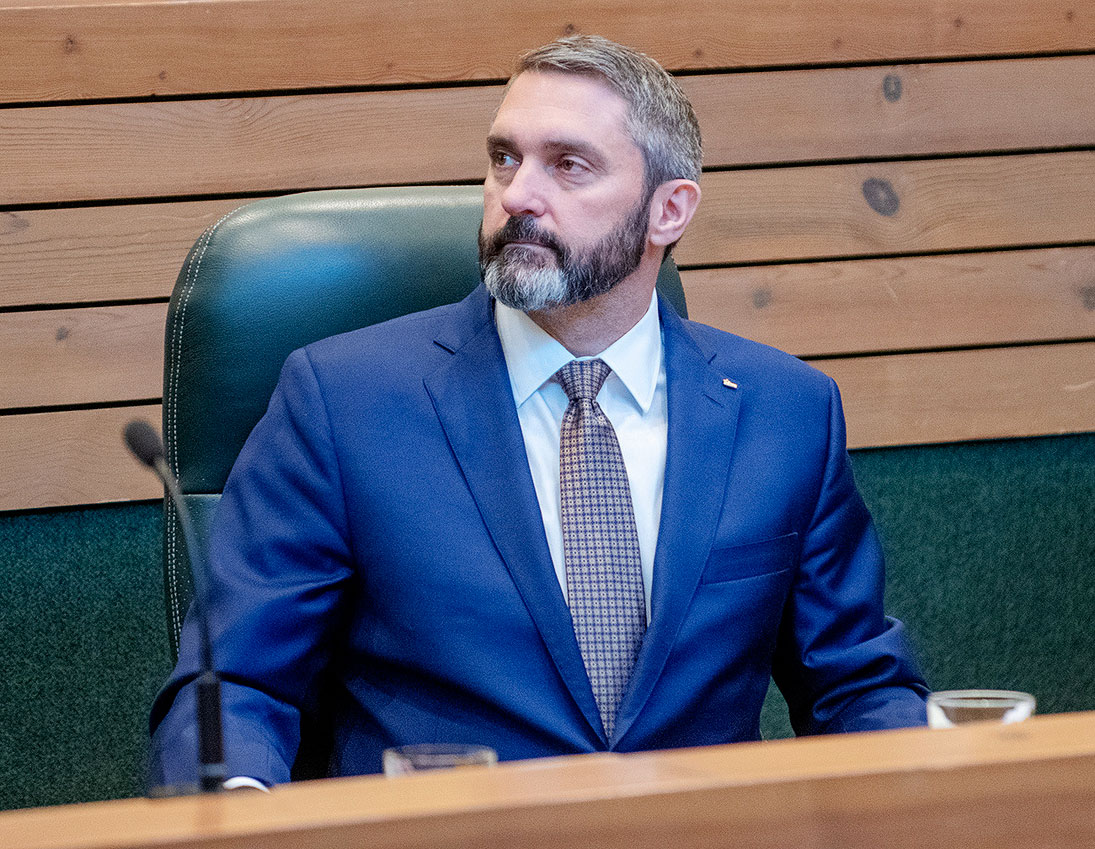 Photo by Whitehorse Star
Premier Sandy Silver
Liberals challenged to rule out health care premiums
Patti McLeod, the Yukon Party MLA for Watson Lake, has raised concerns about the potential reintroduction of health care premiums in the territory.
Patti McLeod, the Yukon Party MLA for Watson Lake, has raised concerns about the potential reintroduction of health care premiums in the territory.
"Many Yukoners are already finding it hard to get by, and the medical travel reimbursements are far below the actual costs," McLeod told the legislature during Monday's question period.
"This means that many Yukoners are already paying out of pocket to receive health care. The Liberals need to rule this health care tax out, full stop."
McLeod drew her concerns from a government survey, released on Oct. 2, as the second phase of the health review, "Taking the Pulse: a Health and Wellness Conversation".
The review is powered by a five-member independent expert panel comprised of "Yukoners and health systems experts".
Yukoners were invited to complete a survey assessing current care models and potential new initiatives by Nov. 30.
The ninth question in that survey states:
"In many provinces, people pay a monthly or annual fee (called a premium), for their health-care program. The amount they pay is usually income-tested.
"For example, in B.C., there is no premium if you make less than $26,000 per year; if you make more than $42,000, the premium is approximately $900 per year.
"To improve the range of health and social services available, would you support an income-tested premium for basic health care?"
In her question to the government, McLeod suggested the Yukon Financial Advisory Panel also encouraged the consideration of increasing health care fees.
She asked Health and Social Services Minister, Pauline Frost to reassure Yukoners that premiums will not be reintroduced. They were eliminated by former premier Tony Penikett's first NDP government in 1985.
Frost responded that recommendations from the advisory panel set a "new course of action" for health care in the territory.
Numerous independent panel meetings will take place this month, she noted, with the aim of engaging Yukoners.
Frost said a decision on potential premiums will be made as a result of those meetings and public engagement initiatives.
"We are, at this point, letting them do their work," Frost said.
"They will continue with the great dialogue with Yukoners, and that's what we do as government: we look and we listen to Yukoners, and they provide us direction."
McLeod slammed Frost for letting "some unelected panel" make decisions that are her responsibility. She suggested the cabinet is afraid of taking decisive action.
Premier Sandy Silver responded to these allegations by expressing confidence in the panel's independent lens as "stakeholders in a very comprehensive part of this government." He urged the house to be patient on the issue.
"We will, unlike the Yukon Party, not hedge our bets," Silver said.
"We will wait for that review to come in, and we will act with leadership accordingly at that time."
Yukoners can find the engagement survey at engageyukon.ca.
Other questions address travelling for care, cultural safety, covering prescription costs and seniors-focused housing options.
The engagement campaign includes 15 open houses in communities across the Yukon this month and in early November.
Add your comments or reply via Twitter @whitehorsestar
In order to encourage thoughtful and responsible discussion, website comments will not be visible until a moderator approves them. Please add comments judiciously and refrain from maligning any individual or institution. Read about our user comment and privacy policies.
Your name and email address are required before your comment is posted. Otherwise, your comment will not be posted.