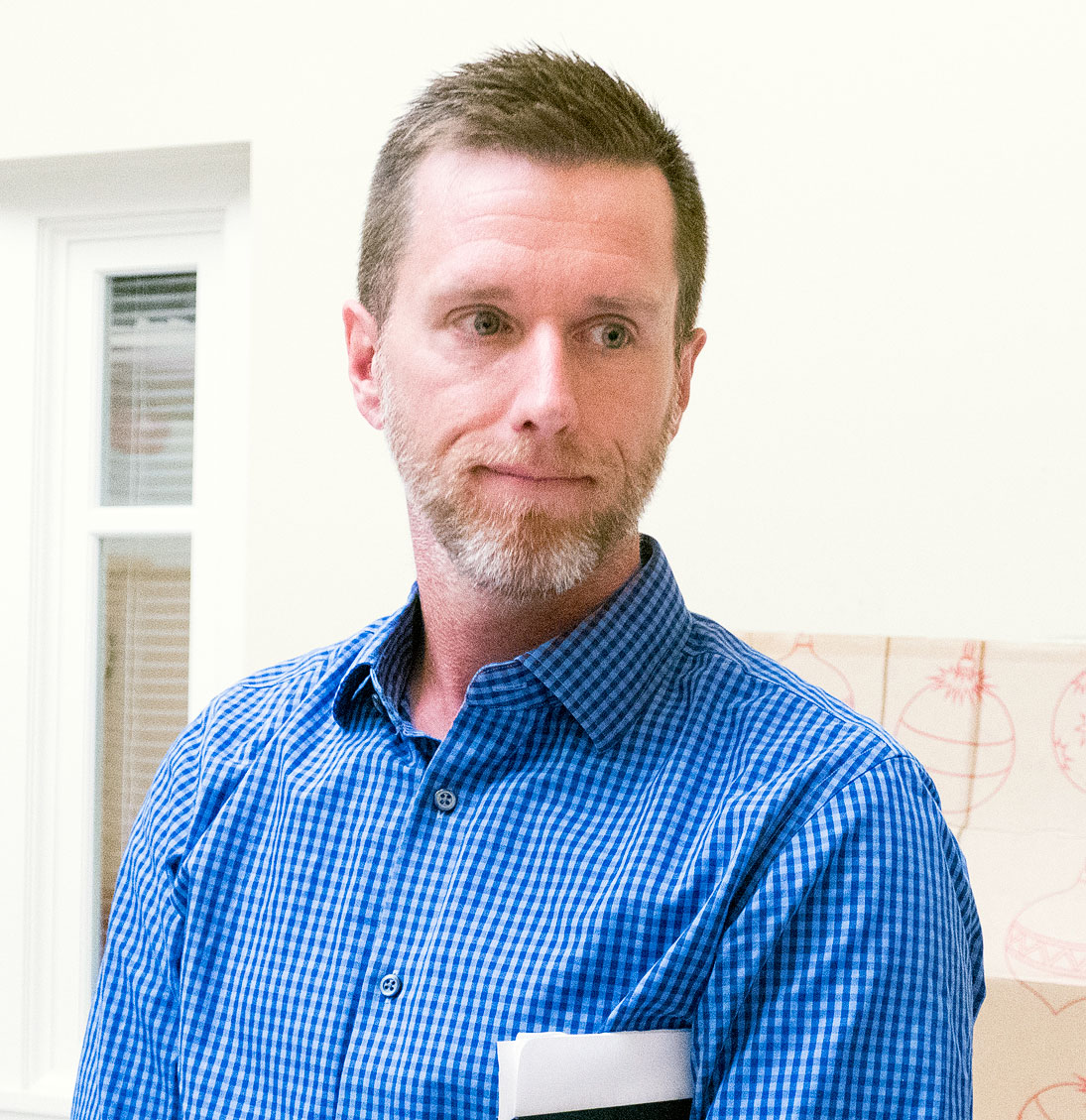 Photo by Whitehorse Star
James Low
Lab samples being analyzed in Vancouver
The Yukon Hospital Corp. (YHC) began shipping routine microbiology samples to a Vancouver lab in a "phased approach" starting late last month, the Star has learned.
The Yukon Hospital Corp. (YHC) began shipping routine microbiology samples to a Vancouver lab in a "phased approach" starting late last month, the Star has learned.
The final decision to send lab samples down to St. Paul's Hospital, a part of Providence Health Care, comes after several months of the hospital doing its homework to ensure that it would not negatively impact patient turnaround times, among other things, a spokesperson said this week.
It also comes after months of speculation, and anxiety expressed about the impact that outsourcing of tests could have – particularly from the Yukon Employees' Union (YEU), as detailed in reports from last February
James Low, the YHC's director for people services and culture, spoke with the Star this week about the move.
"It's truly a phased approach," he said Wednesday. "It was done that way so we could do some samples at a time."
That meant that blood cultures would be sent down together during a different time from throat swabs, for example, to ease the transition.
He explained that the corporation already had an existing contract with Providence.
While parts of that agreement were renewed last May, they were still mulling the options for microbiology samples. 
While Low acknowledged there had been some anxiety when the option to outsource it to Vancouver was on the table, particularly about keeping care close to home and possible job losses, he maintained it was a win-win.
Plus, there were efforts to put some of these concerns to bed over the months-long consultation with lab workers and community partners like transportation providers, he added.
"We needed to study it further, and we also needed to test some processes to ensure there would be no negative impact on turnaround times," he said.
That was one of the things that had to be considered, he added, especially with concerns that shipping down samples could mean patients would be waiting longer to get their test results back.
Thanks in part to more ramped-up transportation options, that won't be the case.
Low assured that the standard wait times of 24 to 72 hours will still apply, with the hospital adding three flights per week.
That will allow them to send lab samples Monday to Friday as well as Saturday and Sunday, along with Thursday evening, he added this morning.
"In terms of (getting) results, we don't anticipate any delay."
Microbiology samples make up a small portion of the total lab samples the YHC receives, Low said, estimating it amounts to about 10 per cent.
That was in line with what Jason Bilsky, the corporation's CEO, had told committee in the legislative assembly on Oct. 18, after which Low provided a detailed breakdown.
Last year, there were about 177,000 lab samples collected by hospitals in the Yukon. About 17,500 were for microbiology – accounting for about 9.8 per cent.
Another more specific example: for October 2018 (the first month of samples being shipped down), the Whitehorse General Hospital (WGH) lab received 18,348 samples with 1,713 being microbiology – amounting to a similar 9.3 per cent.
While the exact number of lab samples change on a yearly and even monthly basis, it's generally within that range, he said.
Low also pointed to the-about 28,000 visits made to the lab out of a total of 111,000 – meaning about a quarter of visits to WGH are visits to the lab.
While that may not be 10 per cent, Low clarified those numbers listed in the hospital's year in review for 2017-2018 reflect multiple tests that may not necessarily be related to microbiology.
"One patient could provide multiple samples and one sample could result in multiple tests," he later wrote this morning.
Low also reiterated some of the details Bilsky relayed during those committee discussions.
Along with a lack of critical mass, the hospital did not have an onsite lab physician, which made it difficult "to sustain a highly subspecialized services," according to Bilsky.
While the contract renewed earlier this year did provide medical leadership in the lab, Low explained that person wasn't on site at all times, but came up to Whitehorse from Vancouver from time to time.
By now sending out samples, there will already be a lab physician at St. Paul's who is equipped with the expertise, and be there on a more daily basis.
To be clear, though, Low assured there were also no layoffs in Whitehorse.
"YHC has been able to maintain a position within the lab team for all employees affected by this change," he wrote today.
The lab had three workers before any changes were made: after the decision, two employees found a role in the hospital's core lab that does the bulk of the other testing (amounting to the other 90 per cent), and one member will be working with the lab information systems more closely.
According to the hospital's year in review, the hospital had about 537 staff members for 2017 to 2018.
By doing that shuffle, the YHC seems to have made good on a promise to the YEU: according to the union's March 2018 release, the corporation assured no members would lose their jobs but instead be shuffled into other areas.
As for any renewed concerns about health privacy, Low pointed out that Providence had already been receiving some samples from the territory before the change.
"Those privacy concerns aren't new," he said. "Privacy is always a priority in everything we do."
After the contract renewal earlier this year, the final decision around microbiology samples around early September and the shipping down to samples starting in late October, Low acknowledged it had been a process.
"We had a bit of homework to do to make sure we're doing the right thing and that there would be no negative impact to patient care."
By way of background: the Star was told on Aug. 24 that a final decision was still being made about the samples.
On Wednesday, Low explained that a call had been made just a week or two later, around early September, to ship the samples down. 
He also explained it was part of the corporation's ongoing efforts at improving services.
"We're always looking for ways to enhance services and ensure quality," he said, noting that the Vancouver site also had more advanced technology and equipment that was better suitable for testing than the Whitehorse lab.
That's because both equipment and testing are becoming more specialized, and there is an increased need for an on-site microbiologist, he added. The low volume of tests just didn't make it feasible to host that service in the territory.
"More remote sites within the Canadian health system have seen a trend towards centralization of specialized lab services," he added this morning.
Asked what had first specifically sparked this option to outsource to be on the table, he said it didn't necessarily mean that the Whitehorse lab was ill-equipped to handle the tests for the time being.
"Continuous improvement is an ongoing effort with us," he said, referencing that hospitals can be evaluated on a multi-year cycle.
Those include surveyors looking at the services and areas for improvement.
"It just so happened St. Paul's said you may want to consider, now may be a good time for you to consider a transition."
That was through a request for proposal (RFP) put forth around late last year – explaining why, as the corporation was evaluating the proposals, reports and concerns began to surface about the possibility of a Whitehorse lab closure early in 2018.
As for the potential benefit to St. Paul's, Low said it's difficult to say with certainty.
"It maybe adds a bit more volume in terms of critical mass," resulting in them being able to add a staff member, for example. But for Whitehorse, Low said he was glad to see there were no jobs lost.
"We do what we can when it's practical and feasible to grow and expand services in the Yukon," he said.
The consolidation of a small area with a bigger one just made sense.
"The Yukon is not unlike a lot of other smaller, lower-volume (areas)," he added.
The transition for all routine microbiology samples is set to be complete by the end of this calendar year.
Lab samples can still be collected at the various health centres across the territory, though Low noted most are typically done at WGH.
Specific details of the contract with Providence/SPH were not available in time for today's publication, but Low did explain that the initial agreement approved last May is a three-year one.
He recapped that it included medical leadership, lab consulting and testing.
Though the decision to ship down was made in early September, Low explained some preliminary work of "urgent" microbiology tests will still be done in WGH's main lab.
Add your comments or reply via Twitter @whitehorsestar
In order to encourage thoughtful and responsible discussion, website comments will not be visible until a moderator approves them. Please add comments judiciously and refrain from maligning any individual or institution. Read about our user comment and privacy policies.
Your name and email address are required before your comment is posted. Otherwise, your comment will not be posted.