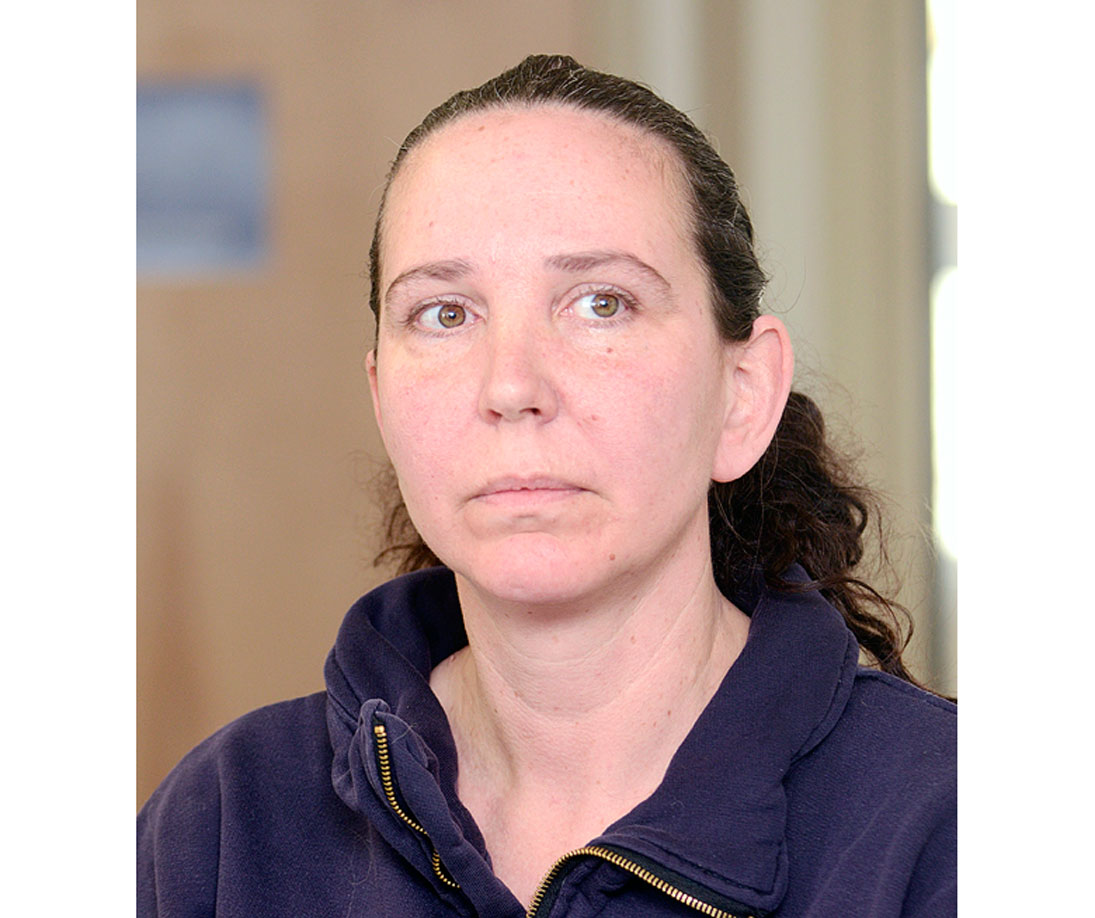 Photo by Whitehorse Star
Shelley Cuthbert
Kennel owner must pay thousands in legal costs
The owner of the Tagish dog kennel has been ordered to pay her neighbours' legals costs, totalling $8,082.81.
The owner of the Tagish dog kennel has been ordered to pay her neighbours' legals costs, totalling $8,082.81.
Shelley Cuthbert was taken to court by neighbours Stefan Ludwik Angerer, Ursula Angerer, Leopold Selinger, Edeltraud Selinger, Gerry McGraw and Stefan Landfried over nuisance complaints caused by the dogs in her care.
Yukon Supreme Court Justice Leigh Gower decided after the trial to rule in favour of the neighbours.
He placed a permanent injunction against Cuthbert which dictated that she could only have two dogs on her Tagish property as pets.
Those two dogs would have to be kept inside from 10 p.m. to 7 a.m. The decision affects only her specific property in the area.
She appealed this decision and lost.
Deputy Registrar Tim Outerbridge, who appeared by phone from Vancouver, presided over Tuesday's hearing to determine costs.
Graham Lang was present and represented the neighbours. Cuthbert did not appear in person nor by phone, as she has for past proceedings.
Outerbridge asked if she had been properly served all related materials. Lang said he made sure she was aware of Tuesday's proceedings, saying he had emailed her the filed appointment.
Lang sent a second email late last week with a supporting affidavit.
"Cuthbert is well aware of the time of this matter and has not appeared," Lang said.
He suggesting moving forward.
Outerbridge asked if Cuthbert had indicated she would be late.
Clerk Justin Gorczyca said she had not, and he had no instructions to call her.
Outerbridge ordered court to stand down for 10 minutes to see if she was running late.
When court reconvened, with Cuthbert still not in attendance, Outerbridge decided to push forward.
He asked Lang to file an affidavit of service because cost decisions are sometimes appealed.
Lang agreed, and promised to have it filed in the next couple of days.
Outerbridge reviewed the legal bill Lang submitted.
He asked about a pre-hearing conference on Jan. 22, 2018. According to his record, this was not heard.
Lang said this pre-hearing conference was ordered to set down the matter. Outerbridge accepted that answer and was willing to keep it on the list as it actually happened.
"That's fine," he said.
The deputy registrar also agreed to give costs for the half-day for the appeal. He asked about the amount sought to the preparation for the appeal.
Lang explained that because Cuthbert was a self-represented litigant, she did not choose to argue one strict issue of law. She chose to appeal multiple items in the decision, that it seemed like she was in fact appealing the entire decision.
He added that it was difficult to decipher what she was appealing due to the formatting.
"At the end of the day, we ended up having to prepare a very extensive set of legal precedence," Lang said.
He said he had to research between 20 and 30 cases for the appeal.
"It was a mountain of work," he added.
Outerbridge said he saw 19 cases in the records and has Cuthbert's records as well.
He saw that she argued six points. She argued six procedural errors, misinterpretation of remedies, questioned the judge's assertion of the character of the neighbourhood, the social utility of her kennel and whether the nuisance law properly applied.
He agreed that a lot of work was needed to prepare for the appeal, but felt Lang over-valued it. Lang accepted that.
Outerbridge moved next to filing fees and photocopying. He awarded $70 for these fees, which are not taxable. As for photocopying, he awarded $325.25.
He next asked about the transcript from the trial and case management conference.
Lang said the trial transcript was needed because Cuthbert was arguing reasonable apprehensive bias and had misrepresented something the judge said during a case management conference.
"It was important to pull that case management conference to clear the record," Lang said.
Outerbridge felt the transcript costs should be allowed in full.
After all calculations, the deputy registrar arrived at $8,082.81. This included five per cent tax on all taxable entries.
"That seems fine," Lang said.
Outerbridge said he would sign this order and get it back to Lang as soon as possible.
A $1-million lawsuit Cuthbert has filed against some of her neighbours was not discussed during Tuesday's proceeding. The current location of the dogs was also not addressed.
The Star reached out to Cuthbert, but she was not available for comment before press time this afternoon.
Add your comments or reply via Twitter @whitehorsestar
In order to encourage thoughtful and responsible discussion, website comments will not be visible until a moderator approves them. Please add comments judiciously and refrain from maligning any individual or institution. Read about our user comment and privacy policies.
Your name and email address are required before your comment is posted. Otherwise, your comment will not be posted.