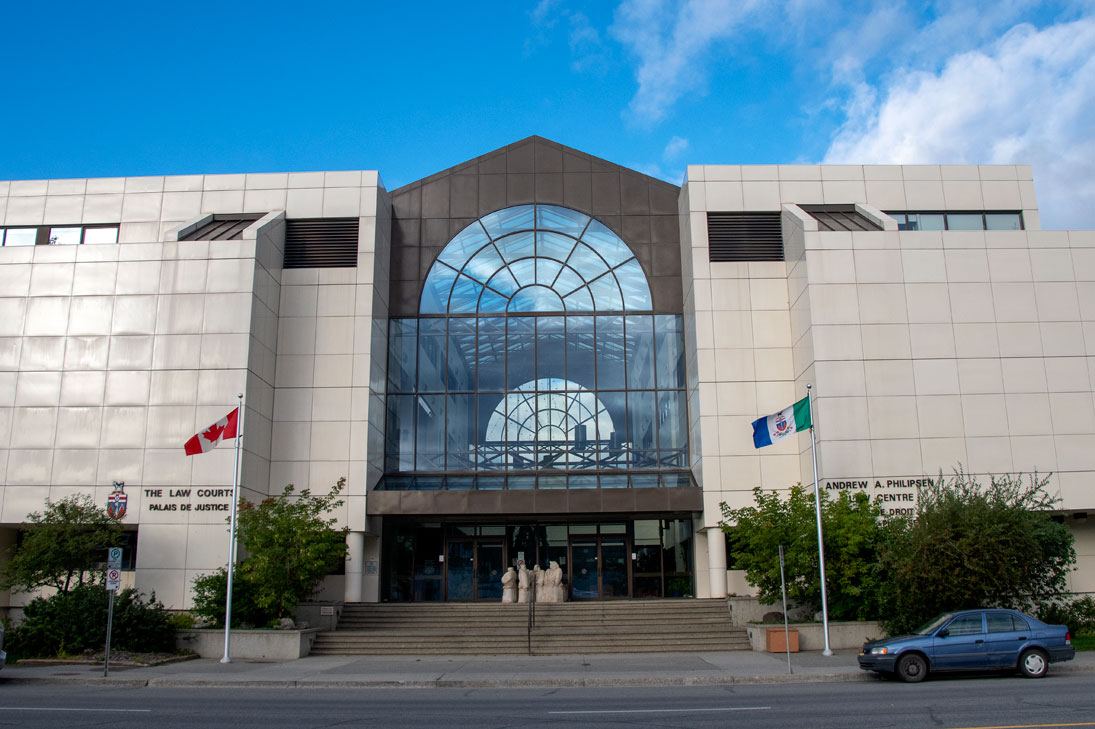 Judge's order for inquest is upheld
The Yukon Court of Appeal has upheld a Supreme Court order to hold an inquest regarding the death of Cynthia Roxanne Blackjack.
The Yukon Court of Appeal has upheld a Supreme Court order to hold an inquest regarding the death of Cynthia Roxanne Blackjack.
Justice Gail Dickson's 30-page written decision was released Wednesday.
Justices Elizabeth Bennett and Louise Charbonneau both agreed. This dismissed the appeal launched by Kirsten MacDonald, then the Yukon's chief coroner.
She had appealed Justice Ron Veale's March 6, 2017 decision to hold an inquest into Blackjack's death. The Little Salmon-Carmacks First Nation and Blackjack's mother, Theresa, had wanted the inquest.
Both parties cited concerns over systemic problems in the delivery of health care to First Nations.
They also argued that MacDonald had not addressed the stereotypes that impact the delivery of health care to First Nations.
MacDonald had argued that a judge did not have the jurisdiction to order an inquest.
Dickson explained the background of the case before listing her reasons for her decision.
The younger Blackjack died on Nov. 7, 2013 while she was being transported from the Carmacks Health Centre to Whitehorse General Hospital by air. She was 29.
She had been experiencing toothaches, abdominal pain and vomiting in the four days leading up to her death.
Blackjack called and visited the health centre multiple times during that time.
On Nov. 6, 2013, she went to the centre. She was tentatively diagnosed with alcohol induced gastritis and discharged.
She was told to go to Whitehorse for medical attention and advised to return to the centre the next day if she had no ride.
A friend called the centre the next day at 9:40 a.m. Blackjack was reported to be screaming in pain and needed an ambulance – which was not ready.
The friend was advised to bring Blackjack to the centre. This was impossible, as the friend did not have a vehicle.
An ambulance was eventually available, and Blackjack was brought to the centre at 11 a.m.
Staff decided she needed to be sent to Whitehorse by aeromedical evacuation.
The transport was delayed, as the medevac team experienced technical difficulties. They had brought the wrong tubing for a blood transfusion – and the ventilator equipment failed.
She was put on the aircraft at 5 p.m. Blackjack's vitals were lost just before the aircraft landed in Whitehorse. She would be pronounced dead at 6 p.m.
MacDonald took over the investigation and submitted all information to the Ontario Patient Safety Review Committee.
The likely cause of death was ruled as multi-organ failure caused by hyper-acute liver failure.
It was not determined why her liver failed. On Aug. 4, 2014, the death was deemed natural.
Dickson said there were five issues to address.
The first was the criteria under the Coroners Act to hold an inquest.
Dickson said the guidelines point to inquests being ordered for questionable deaths.
This means any death that causes reasonable concern, and an inquest could address such worries, should be subject to an inquest.
She added this provision applies regardless of a casual link between the death and concerning circumstances.
She pointed out that the term "questionable circumstances" can be broad and hard to determine.
She said the Ontario Law Reform Commission determined that inquests are valuable, as they can address family and community concerns. This can include questions on the quality of care delivered to the deceased.
"That there is good reason to believe a deceased person received substandard care in and around the time of death could be a matter of legitimate public concern which involves systemic failings and may warrant public scrutiny regardless of precisely what caused the death from a purely medical perspective," Dickson said in her written decision.
She added this includes Blackjack's case.
The next issue was determining jurisdiction of the chief coroner and the judge.
Dickson said that language in the act makes it clear that a judge has the same jurisdiction as a chief coroner to order an inquest. She added the language in the act does not support MacDonald's submission.
"In my view, the plain meaning of its words is that both the chief coroner and a judge have ongoing jurisdiction to direct an inquest, if advisable, regardless of what has previously transpired," she said in the decision.
She said section 10 of act makes this clear that a judge can order an inquest – even if the chief coroner has decided not to.
For this reason, Dickson explained she cannot accept MacDonald's interpretation of the act regarding jurisdiction.
The third issue was if the judge had been mistaken to find that MacDonald had chosen not to hold an inquest.
Dickson saw no mistake in that determination.
MacDonald had argued that she'd sent a letter to Little Salmon's lawyer, Susanna Roothman on June 5, 2015, explaining that the inquest was not necessary.
"It was clearly open to the judge to make that finding based on the evidence," she said in the decision.
The next issue was if Veale had been wrong to order the inquest.
Dickson saw nothing wrong with that determination either. She said the judge had used his discretion – and was entitled to do so.
She added it was perfectly reasonable for the judge to make this decision, especially when taking into account the criteria in the act and the circumstances of Blackjack's death.
She felt the judge's order was would best serve public interest, as it could help assure Blackjack's loved ones that there was a proper investigation into her death. This would also address community concerns.
She said this was important, considering Blackjack may have been vulnerable due to her Indigenous ancestry.
She clarified that the judge's order was not impugning the impartibility on the part of the chief coroner. She argued it was purely a method to address public concerns.
The last issue was if judge's judicial review of the decision not to hold the inquest was improper. She explained that based on her previous findings, it was not necessary to answer this question.
With that, Dickson dismissed the appeal, awarded costs to Little Salmon. The elder Blackjack had not sought costs.
Heather Jones, the territory's acting chief coroner, was unavailable to the Star for comment on what will happen next, and when.
Add your comments or reply via Twitter @whitehorsestar
In order to encourage thoughtful and responsible discussion, website comments will not be visible until a moderator approves them. Please add comments judiciously and refrain from maligning any individual or institution. Read about our user comment and privacy policies.
Your name and email address are required before your comment is posted. Otherwise, your comment will not be posted.