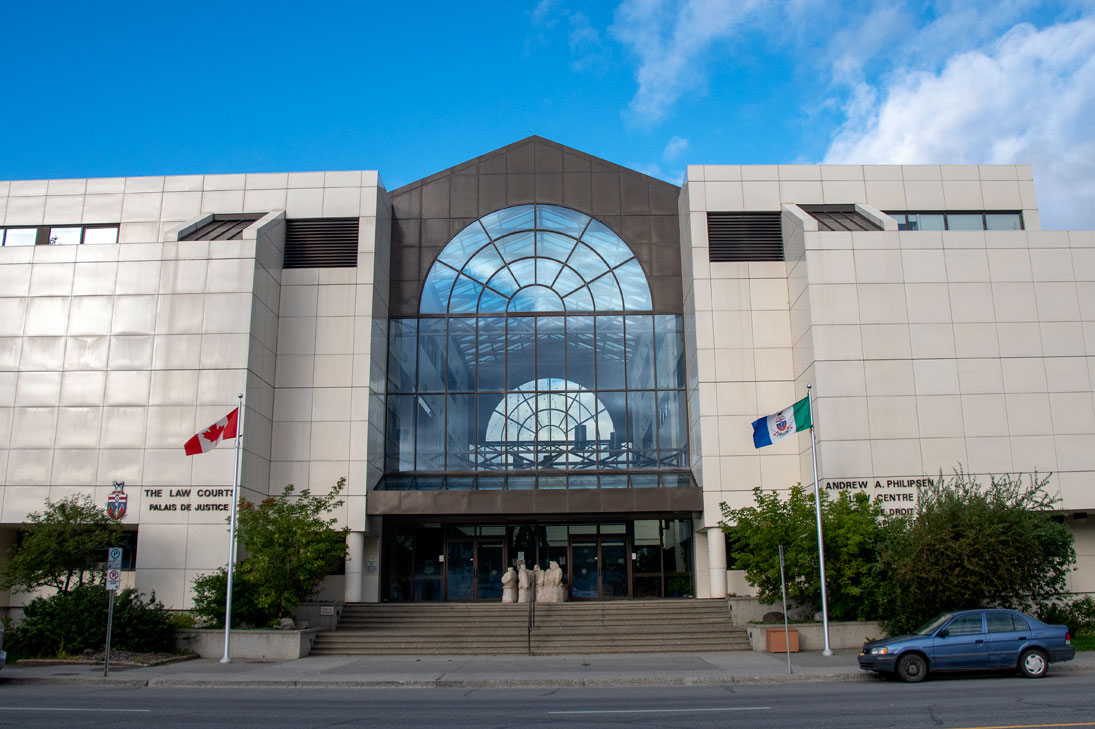 Judge hears proposed sentences in manslaughter case
The sentencing hearing of Mario Reuben Skookum, who pleaded guilty to manslaughter in connection to the 2017 death of Wilfred "Dickie" Charlie in Carmacks, wrapped up on Friday afternoon.
The sentencing hearing of Mario Reuben Skookum, who pleaded guilty to manslaughter in connection to the 2017 death of Wilfred "Dickie" Charlie in Carmacks, wrapped up on Friday afternoon.
Skookum addressed the court at the close of the two-day hearing.
"I did not want and did not intend to harm Charlie," Skookum said.
The visibly shaken Skookum said he was affected by the victim impact statements read to the court on the previous day, and heartbroken by the rift the crime caused in the Carmacks community.
Yukon Supreme Court Justice Edith Campbell will meet with the counsels on Aug. 4 to set a date for sentencing.
Skookum is co-accused with his cousin, Tyler Skookum, who also pleaded guilty to manslaughter in April.
Mario pleaded guilty to manslaughter last year. Initally, they both faced charges of first-degree murder.
Charlie was reported missing on June 19, 2017 and his body found in the Yukon River around Fort Selkirk the following July 5.
Mario's lawyer, Bibhas Vaze, argued that Mario did not intend bodily harm to Charlie and his "moral blameworthiness" should be considered in his sentencing.
He recommended that Mario be sentenced to serve one year, followed by probation.
Mario has a previous criminal record of assault and sexual assault.
Vaze argued that Mario's criminal activities are generally connected with substance abuse.
Mario has already served 2 ½ years since 2017, during which time he has participated in rehabilitation programming like Alcoholics Anonymous and counselling.
"He's taken lots of steps to do what is necessary to make him a better person," Vaze said.
Mario told the court that he is committed to a sober life. 
Vaze said that upon release, Mario will immediately enter a treatment process to ensure he won't return to substance use.
Mario has talent for art and poetry, and will fully engage himself in those activities, Vaze said. He presented photos of Mario's art and samples of his poetry to the court.
Crown prosecutor Lauren Whyte objected to the use of Mario's art as evidence, which she called "extremely unusual" and irrelevant to the decision, as Mario's talent is not a contested point in the hearing.
Justice Campbell said she saw a reasonable objective behind the art's inclusion and allowed it to be filed as an exhibit.
Vaze noted that First Nations people are overrepresented in incarceration rates.
"When there is a way for somebody to be in the community, and not be part of that overrepresentation of Indigenous people in jails, we should find that way," Vaze said.
Vaze also argued that the Crown made an error in not disclosing evidence, breaching Mario's Canadian Charter of Rights and Freedom rights.
The Crown did not disclose evidence of a "star witness" against Mario.
Vaze said the eyewitness account "came to light virtually by accident" after Mario had already pleaded guilty, which he called a major error that put Mario in an impossible position.
Tom Lemon, a Crown lawyer, said Friday afternoon there is no evidence to suggest the Crown intentionally withheld that information from Mario.
Last Thursday, Whyte recommended that Mario be sentenced to five years, with 2 ½ years left to serve.
Whyte said that Mario's guilty plea, clear expression of remorse, commitment to rehabilitation and the systemic problems he has faced in his life are all mitigating factors.
These factors lowered the Crown's recommendation from what would have been closer to six years, Whyte said.
There were also aggravating factors, Whyte argued.
One of these was that the crime took place in Charlie's home. While Mario said he didn't intend bodily harm to Charlie, Whyte said Mario could have foreseen violence occurring.
"A reasonable person would know the situation could end in Charlie being seriously hurt," Whyte said.
Whyte said Mario should be sentenced to a term that will effectively deter him from offending again in his life.
She also said the sentence should act as a deterrent for citizens of Carmacks, where she said more crimes and home invasions have taken place since Charlie's death in 2017.
Rehabilitation should also be a sentencing objective, the Crown argued.
Charlie, who was 25 at the time of his arrest in 2017, is still a relatively young man who could enter a better path, Whyte said.
The Crown counsel noted that Charlie's death was a major loss to the community. Charlie was described in victim impact statements as a keeper of traditional knowledge. 
"The harm done here is quite grave," Whyte said.
Add your comments or reply via Twitter @whitehorsestar
In order to encourage thoughtful and responsible discussion, website comments will not be visible until a moderator approves them. Please add comments judiciously and refrain from maligning any individual or institution. Read about our user comment and privacy policies.
Your name and email address are required before your comment is posted. Otherwise, your comment will not be posted.