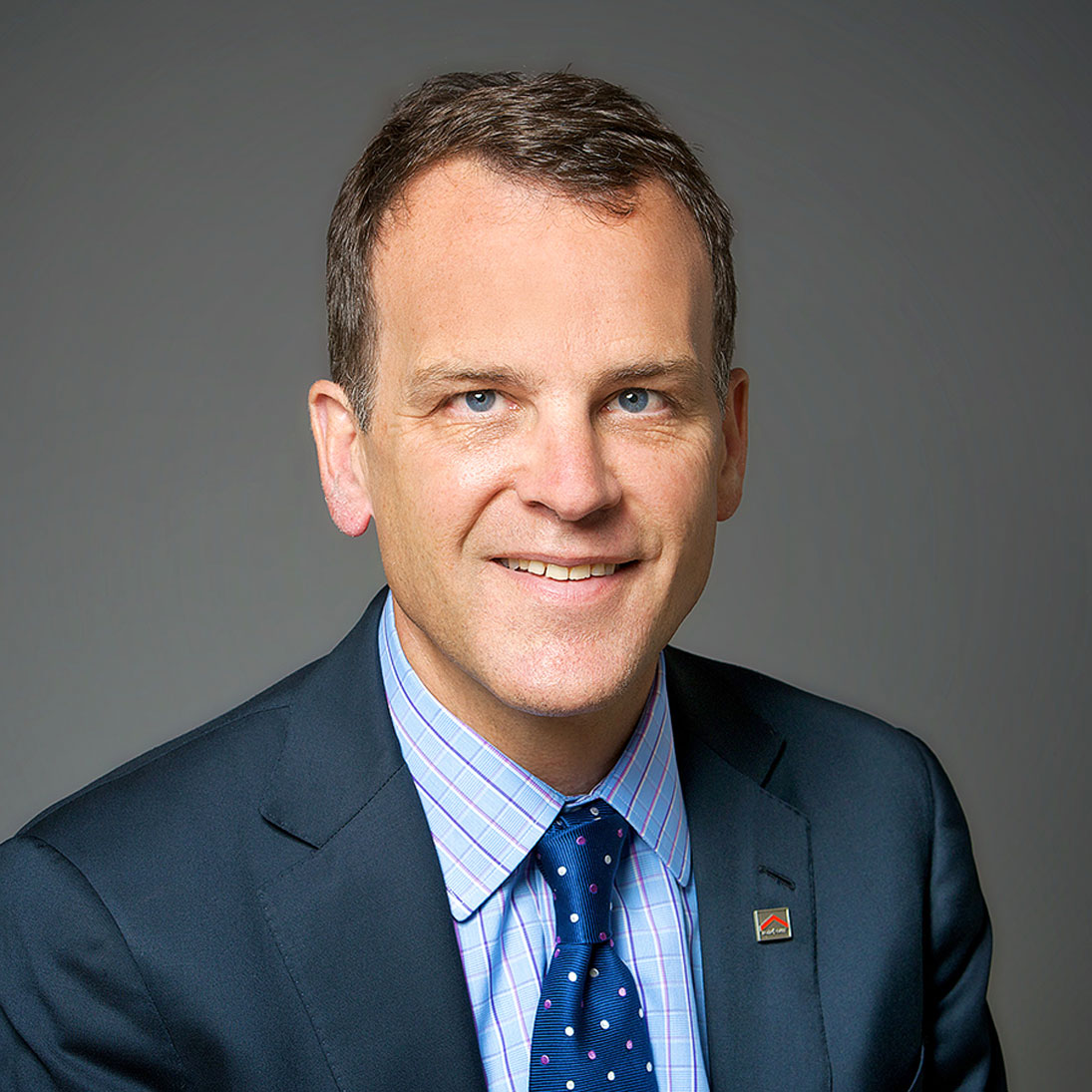 Photo by Photo Submitted
CMHC president Evan Siddall
Housing money badly needed, CMHC head says
New funding announced in the March 22 federal budget will help address the urgent need for adequate and affordable housing in the North,
New funding announced in the March 22 federal budget will help address the urgent need for adequate and affordable housing in the North, the Canada Mortgage and Housing Corp. (CMHC) president said Monday in Whitehorse.
The government has proposed to spend $2.2 billion over two years on expanding access to affordable housing, repairing its current housing stock, funding shelters for victims of violence and combating homelessness.
Of the $2.2 billion, $739 million will go toward First Nations, Inuit and northern housing.
"It is in places like the North, and also on First Nations reserves, where our housing system is severely put to the test," CMHC president Evan Siddall said at the breakfast in the WestmarkWhitehorse Hotel. It was hosted by the Yukon Chamber of Commerce.
"And where in too many instances, in too many communities, and for too many families, it falls far short of delivering the types of housing outcomes that people deserve."
Indeed, a Statistics Canada report released last week found that 29 per cent of the Yukon's First Nations and 20 per cent of the territory's Metis live in homes badly in need of repairs, compared with 12 per cent of Yukon's general population.
The mix of a harsh climate, short construction seasons and the high costs of shipping building materials and skilled workers to remote northern communities work together to make housing in the North the most expensive in Canada to build and maintain, said Siddall.
For example, housing in Yukon is twice as expensive to build than in Edmonton, he said, and the situation is worse in the Northwest Territories and Nunavut.
In Nunuavut, housing is three times more expensive to build than in Toronto, said Siddall.
"Until March 22 (budget day), we did not adequately acknowledge this gap in federal housing," said Siddall.
Small and often transient populations, poor credit ratings and a reliance on just a few sectors to drive the economy, inspire uncertainty among lenders, he said.
That makes it harder for northern residents to secure mortgages in their own communities.
These realities further stymie northern housing markets and force increased government intervention, he said.  
And so, the North is left with less money for schools, health care and infrastructure.
"Many northerners have difficulty in obtaining the housing they need. And many northern businesses experience difficulty attracting skilled workers because of the limited availability of housing.
"This vicious circle constrains the economic development that will be the salvation of the Canadian North," Siddall said.
The CMHC is a national government agency that sells insurance to mortgage lenders, finances social housing and does research into the housing market and new housing technology.
In 2012, the CMHC was the largest Crown corporation in terms of revenue.
The agency looks at a combination of factors – affordability, the number of dwellers compared to the number of rooms, and the state of repair – to determine housing need, said Siddall.
He cited the 2011 National Household Survey and said that more people in the Yukon –15 per cent of residents – live in substandard housing than in Canada as a whole (12.5 per cent of all Canadians).
In Nunuavut, he said, the figures are especially bleak.
Nearly half of that territory's households are in serious need of better housing. What's more, average rent in the territory is $2,500 per month, more than triple that of Montreal, he said.
High rents take money out of people's wallets that would otherwise go toward feeding their families nutritious food, which is notoriously costly in remote northern communities.
So you can see, Siddall said, how poor housing puts strain on other aspects of life.
Under the 2016 budget, the territories, the Nunavik, Nunatsiavut, and Inuvialuit will get $177 million over two years for affordable housing. The Yukon will receive $8 million of that.
The federal government said it also plans to consult with provinces, territories and indigenous communities in the next year to come up with a national housing strategy, something academics, doctors and Canadian think tanks such as the Wellesley Institute have have been calling for for years.
Some critics, however, are saying the proposed federal funding isn't nearly enough to tackle the dire state of housing among Canada's First Nations.
Dr. Pamela Palmater is a lawyer, the head of Ryerson University's Centre for Indigenous Governance and a member of the Eel River Bar First Nation in New Brunswick.
In a March 23 blog post on Rabble, she cited an internal Indigenous Northern Affairs Canada report that said meeting housing needs for First Nations in Manitoba alone would cost $2 billion.
Siddall concedes the government funding will never suffice.
Innovation and incentives are needed to "encourage broader private sector support and the development of sustainable housing markets in the North," he added.
Add your comments or reply via Twitter @whitehorsestar
In order to encourage thoughtful and responsible discussion, website comments will not be visible until a moderator approves them. Please add comments judiciously and refrain from maligning any individual or institution. Read about our user comment and privacy policies.
Your name and email address are required before your comment is posted. Otherwise, your comment will not be posted.