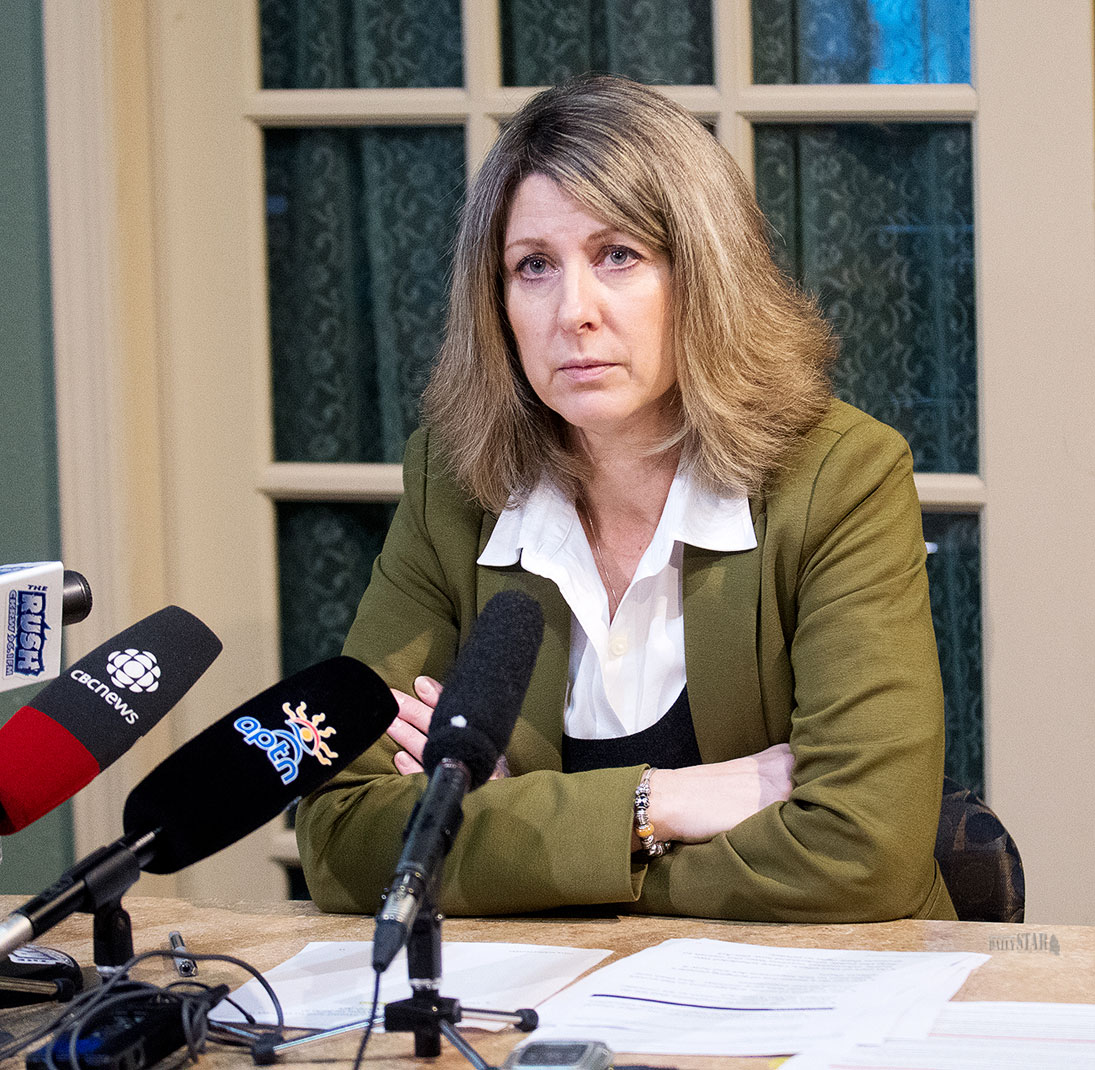 Group home's staff endangered youth: report
Wrongdoing occurred in the treatment of a young person by the staff of a Whitehorse group home, concludes a report released Wednesday.
Wrongdoing occurred in the treatment of a young person by the staff of a Whitehorse group home, concludes a report released Wednesday.
Diane McLeod-McKay, the Yukon Public Interest Disclosure Commissioner, issued a Special Investigation Report into disclosures that alleged wrongdoing by employees of the Department of Health and Social Services in the delivery of group home care to children and youth.
"A 24-page portion of the report was tabled by the Speaker of the Yukon Legislative Assembly (Wednesday)," McLeod-McKay said in a statement.
"This is the only portion of the report that'll be made public. I've sent the longer version to the department, but it needs to be kept confidential because I have to protect the confidentiality of the children involved."
McLeod-McKay provided the entire 151-page report to Stephen Samis, the department's deputy minister, on April 10.
It included a number of recommendations and observations.
In May 2018, McLeod-McKay's office received disclosures from Yukon government employees regarding the treatment of seven children and youth.
Six allegations were made under the Public Interest Disclosure of Wrongdoing Act (PIDWA), which is relatively new legislation in the Yukon.
Its purpose is to provide a tool for employees of Yukon public entities to disclose potential wrongdoings, while protecting them from possible reprisal for doing so.
McLeod-McKay's investigation found wrongdoing arising from one of the allegations.
"When department employees evicted a youth-in-care from a group home without being provided with suitable alternative accommodation, they contravened provisions of the Child and Family Services Act, SY 2008, c.1, as well as created a substantial and specific danger to the health or safety of the youth," her statement said.
The allegations were first reported by CBC North in the spring of 2018.
McLeod-McKay made eight recommendations to the department about the wrongdoing.
One stated that the department should thoroughly investigate the underlying cause of the wrongdoing and detail its findings in a report, including the steps it will take to ensure that wrongdoings of this nature do not recur.
As well, she recommended that the department review its transition and discharge planning policies and ensure that employees are clear on the rules – including not being able to discharge a child-in-care from a group home without first having other suitable accommodation available.
McLeod-McKay also recommended that the department evaluate whether it's necessary to establish a plan to accommodate children in an alternate location that ensures their safety and well-being when there is a group home bed shortage.
The investigation found no wrongdoing arising from the other five allegations, but it prompted McLeod-McKay to make a number of observations.
Among them, she suggested that the department consider evaluating and/or improving some of its policies and procedures, and that staff receive training on any changes made.
She also suggested that the department consider working with her office on developing proper procedures to manage disclosures under PIDWA.
"Disclosure procedures ensure confidentiality and anonymity for employees who make disclosures, which is critically important for reprisal protection," said McLeod-McKay.
"A disclosing employee who doesn't follow proper procedures may not be protected under PIDWA. In my view, that's very serious."
She acknowledged in the report that the Public Service Commission has recently developed guidelines to assist Yukon government employees understand how to make a disclosure of wrongdoing internally, as well as ensuring that employees who receive disclosures also understand their role and responsibilities.
The commissioner is an independent officer of the legislative assembly.
Add your comments or reply via Twitter @whitehorsestar
In order to encourage thoughtful and responsible discussion, website comments will not be visible until a moderator approves them. Please add comments judiciously and refrain from maligning any individual or institution. Read about our user comment and privacy policies.
Your name and email address are required before your comment is posted. Otherwise, your comment will not be posted.