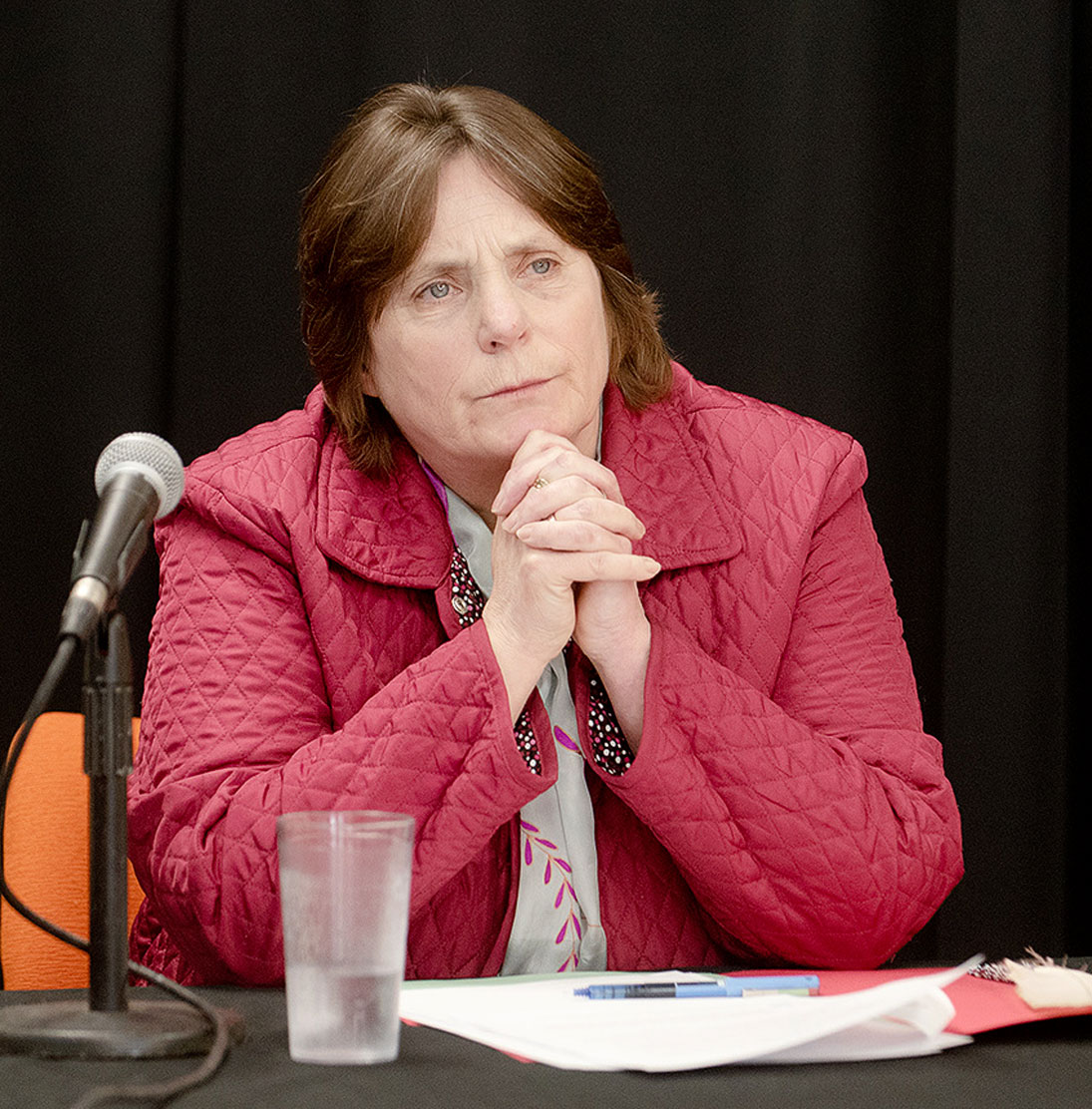 Photo by Whitehorse Star
Yukon coroner Heather Jones
Government responds to latest opioids deaths
The territorial government has responded to a statement from Yukon coroner Heather Jones with a reminder of its past initiatives on the opioids crisis.
The territorial government has responded to a statement from Yukon coroner Heather Jones with a reminder of its past initiatives on the opioids crisis.
Late last week, Jones issued a news release stating three people have died from fentanyl overdoses in the Yukon since mid-January.
A fourth death is under investigation, but is believed to be related to a drug overdose as well.
The territory has seen 36 opioid-related deaths since 2016.
"The opioid overdose crisis continues to be one of the most serious public health crises in Canada's recent history," a statement from the government reads.
"The Government of Yukon is working with our community partners to expand drug-checking capacity in the territory, and to remind people not to use alone and to keep naloxone kits on hand.
"Additional funding has been provided to Blood Ties Four Directions to increase drug testing availability through the outreach van from 5:30 p.m. to 9:30 p.m. seven days a week, including statutory holidays," the government added.
"Drug testing services are also available at the Blood Ties office on Ogilvie Street. Expanded hours began January 31, 2021."
The release also states the government is continuing to look at what establishing a "safer supply" chain would entail.
"Safe supply programs have been rolled out in other jurisdictions, and have demonstrated effectiveness in mitigating the effects of a toxic drug supply. The federal government, the Canadian Public Health Association and 95 per cent of our harm reduction community agree: Yukon should explore safer supply."
"The recent opioid-related deaths are a tragic reminder that fentanyl continues to present a very real danger in our communities," Pauline Frost, the minister of Health and Social Services, said in the release.
"It is time to rally around our communities, our friends, our neighbours and family members who need our support.
"We need to be compassionate and supportive, while working together to end the stigma around drug use and addiction," Frost added.
"If I have only one message, it would be to tell people not to use alone and to have a naloxone kit available."
The four pillars of the Yukon's opioid strategy, released in November 2018, are:
• Harm reduction and take-home naloxone kits;
• Public awareness and education;
• Opioid surveillance; and
• Opioid pain management.
Yukoners continue to have access to drug testing services through Blood Ties Four Directions at its location on Oglivie Street and through the outreach van.
Last month, Blood Ties expanded its drug testing hours through the outreach van until 9:30 p.m., seven days a week, including holidays.
"Blood Ties Four Directions Centre has advocated for enacting a safe supply program in the Yukon for many years, including submitting a petition to the Yukon government asking for the implementation of safe supply in the summer of 2020," said Brontë Renwick-Shields, the executive director of Blood Ties.
"We are very pleased to hear that the Yukon government is considering such a system and hope that the implementation process will move quickly as this is a much-needed resource in our community and will save many lives."
Add your comments or reply via Twitter @whitehorsestar
In order to encourage thoughtful and responsible discussion, website comments will not be visible until a moderator approves them. Please add comments judiciously and refrain from maligning any individual or institution. Read about our user comment and privacy policies.
Your name and email address are required before your comment is posted. Otherwise, your comment will not be posted.