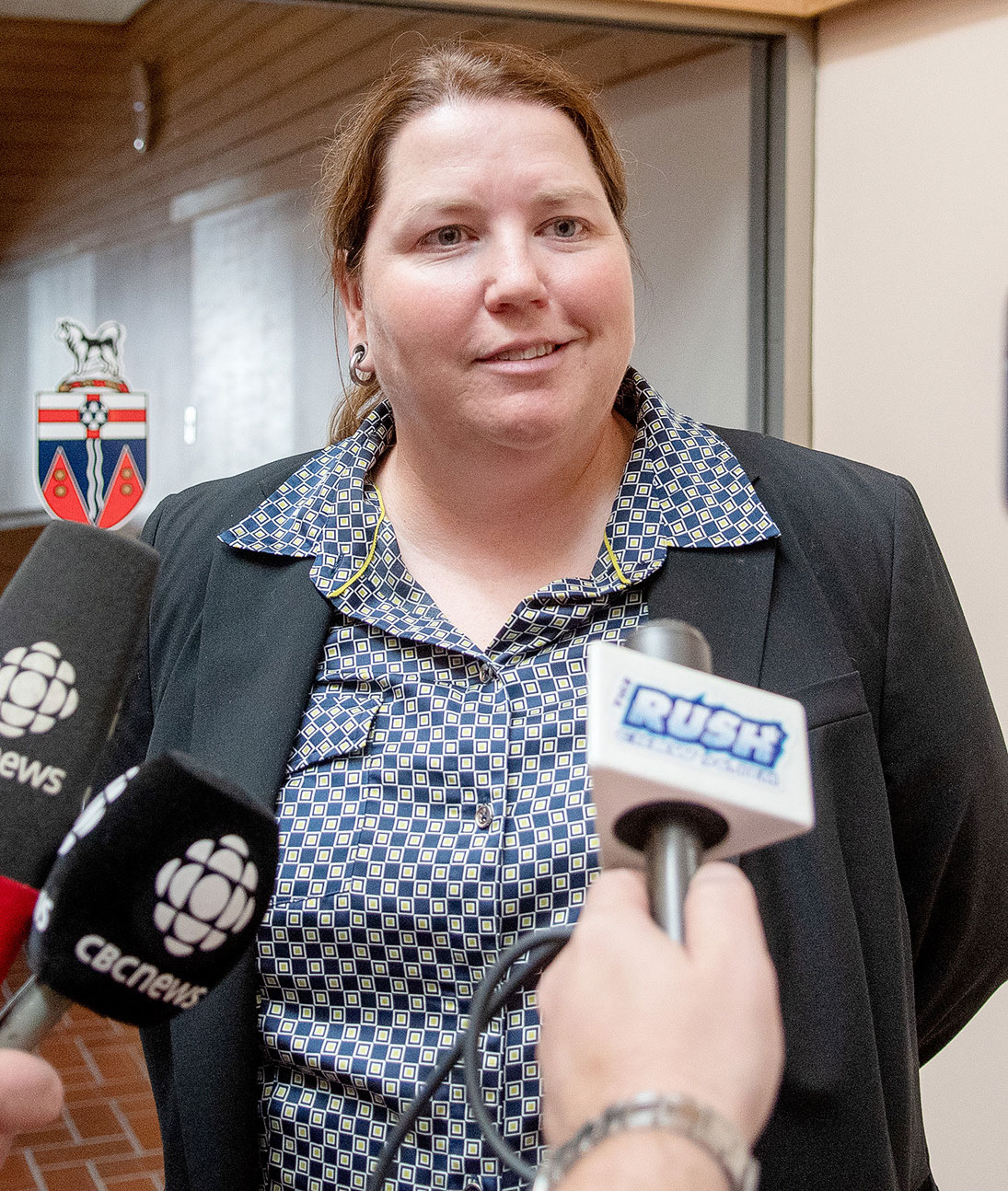 Photo by Whitehorse Star
Pictured above: KATE WHITE
Government is 'short-changing' minimum wage workers: White
The Yukon's minimum wage workers deserve better than $13.71 an hour, NDP Leader Kate White said Thursday.
The Yukon's minimum wage workers deserve better than $13.71 an hour, NDP Leader Kate White said Thursday.
The new wage, up $1 from the current one, will take effect April 1, the territorial government said last week.
Speaking from Dawson City, White said the increase is inadequate.
"It's simply unacceptable that someone working full-time at minimum wage can't afford to live in the Yukon," she said.
"The Liberal government is short-changing minimum wage workers by ignoring the Employment Standard Board recommendation to increase it by $1 plus inflation.
"This 0.25$ difference may seem like nothing to the minister (John Streicker), but it represents over $500 per year to a person earning the lowest pay in the Yukon.
"It's a significant amount for many minimum wage workers who are already struggling to make ends meet," White added.
In 2019, she pointed out, the Yukon Anti-Poverty Coalition established Whitehorse's living wage at $19.07 – more than $5 above the minimum wage.
"This government is out-of-touch with Yukon's most vulnerable workers," White said.
"And despite what some may say, most Yukon businesses understand that a business model that requires your employees to live in poverty is not a sustainable business model.
"We will support small businesses through this transition but we will not let big corporations from down south pay poverty wages to Yukon workers while taking their profits out of the territory."
If she is elected premier in the election scheduled for 2021, White said, "I will make it an absolute priority to close the gap between the minimum wage and a living wage.
"This starts with immediately implementing the Employment Standards Board recommendation to bring the minimum wage over $15 by next year."
The Yukon Chamber of Commerce said Tuesday the territory's new minimum wage brings pay close to the "danger zone identified in a YG-commissioned economic impact study released in January."
See story on median salaries this website.
Add your comments or reply via Twitter @whitehorsestar
In order to encourage thoughtful and responsible discussion, website comments will not be visible until a moderator approves them. Please add comments judiciously and refrain from maligning any individual or institution. Read about our user comment and privacy policies.
Your name and email address are required before your comment is posted. Otherwise, your comment will not be posted.