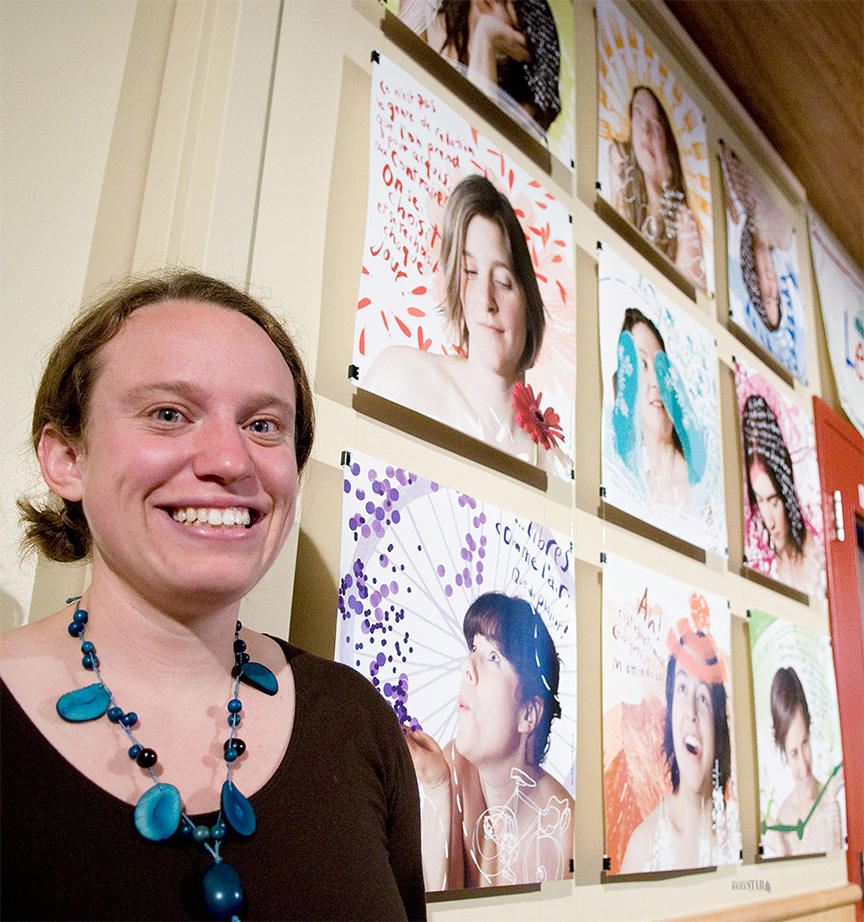 Photo by Whitehorse Star
Valérie Théorêt
Go Fund Me page created for family
Just days after a mother and her infant died from a suspected bear attack Monday, the Department of Environment said it will be conducting a necropsy on the grizzly bear involved.
Just days after a mother and her infant died from a suspected bear attack Monday, the Department of Environment said it will be conducting a necropsy on the grizzly bear involved.
Details like its age and sex have yet to be confirmed, the department said this morning, noting that it can verify that it was killed by the husband of the woman who died.
That was Gjermund Roesholt, a trapper who came across the bodies of his wife, Valérie Théorêt, and 10-month-old daughter, Adele Roesholt, on Monday afternoon.
After returning to the family cabin northeast of Mayo at around 3 p.m. that day, Roesholt was charged at by a grizzly bear and forced to shoot it dead.
It was shortly after that attack, just 100 metres away from the cabin, that he found his wife and daughter dead.
They were believed to have gone for a walk at the time, sometime between 10 a.m. and 3 p.m., said the Yukon Coroner's Service.
Meanwhile, a Go Fund Me page was set up Thursday to help out the family.
As of press time this afternoon, it had raised $8,055 out of its $5,000 goal. The Yukon Trappers Association is listed as the page's organizer.
The necropsy will be done as soon as possible.
It's unclear when exactly the results will be ready because of a number of factors, spokeswoman Roxanne Stasyszyn added. Those include the possibility for further testing that may require sending things down south for further examination.
She did say those involved would include the medical examiner, the coroner, chief veterinarian and some investigating conservation officers (COs).
Stasyszyn also confirmed that after COs headed to the remote area Monday, some returned and were back in Whitehorse as of Thursday.
They may or may not need to return to the area as it is still very much an open investigation.
While specific details about the bear remain unknown, the department did speak generally about what causes the animals to attack.
Stasyszyn wrote this morning that such bear attacks that result in human fatalities are not too common in the territory.
"Bears generally only attack in two circumstances: defensively or as predators," she wrote.
While a defensive attack can happen when the bear feels threatened or that it needs to defend its den, food source or cubs, predatory attacks can be more widely attributable to a number of factors. Those include inadequate fat stores, starvation, other animals or wildlife and sickness or injury.
While Stasyszyn continued that it may be common to see bear activity into November and even January, interactions between the animals and humans don't often result in fatalities.
While there has been at least one report of a bear biting the leg of a person in 1996, Stasyszyn noted that over the last two decades or so, there have been three fatal incidences since that year.
It was then that a predatory attack occurred after an adolescent bear discovered a hiker's camp at Kluane National Park.
About a decade later, an exploration worker in a remote area north of Ross River was the subject of a defensive attack after he unknowingly disturbed a den with a sow and two cubs.
And more recently, in the Teslin area in October 2014, a bear was instigated by a dog at a residential cabin.
Stasyszyn explained that bears that have not gone into hibernation by about November and into January may still be foraging because they are finding food sources that make it worthwhile.
They also may be lacking necessary fat stores to hibernate and become desperate for food – meaning they might become sick, injured or unable to establish a home range.
Another reason, she explained, could include the loss of its den because of a weather event like flooding or disruptions because of an industrial activity.
Meanwhile, Stasyszyn provided some advice for those who may come into contact with a bear during this time of the year – which can also be found online.
If a bear is unaware of your presence, Stasyszyn suggested staying calm and moving away without getting its attention and looking for any changes in behaviour while trying to make a wide detour.
If young bears are seen on the ground or in a tree or bear sounds are heard, people are encouraged to turn around and go back the way they came as quietly as possible.
Should a bear know that you are in its presence, the department recommends staying together with people if there are others around and speaking calmly but firmly to the bear.
If it stays still, back away slowly but don't run – avoid sudden movements so as not to trigger a chase, but intend to leave the area.
"A bear's usual response to detecting a person is to move away. Let it leave. If you must proceed, do so cautiously, making noise as you go," she added.
Should the bear start to come near you, it can be either a defensive or non-defensive approach, she added.
If it is defensive, it will appear stressed or irritated and may start growling. In that case, people are urged to appear non-threatening and speak calmly. Once the bear stops advancing, you can slowly move away, but if it does not, "stand your ground, keep talking and use your deterrent."
Should the defensive bear attack, Stasyszyn said it's best to fall on the ground and play dead, and once the attack stops, lie still and wait for it to leave.
If the bear is non-defensive, it will approach you with its head and ears up – people are urged to speak firmly, move away from the bear's path.
If it follows, stop and stand your ground, shouting aggressively in an an effort to intimidate the bear. If it attacks, fight back and reach for weapons.
"At this point, you're dealing with a predatory bear intent on eating you. Be as aggressive as possible, concentrating on the bear's face, eyes and nose."
Add your comments or reply via Twitter @whitehorsestar
In order to encourage thoughtful and responsible discussion, website comments will not be visible until a moderator approves them. Please add comments judiciously and refrain from maligning any individual or institution. Read about our user comment and privacy policies.
Your name and email address are required before your comment is posted. Otherwise, your comment will not be posted.