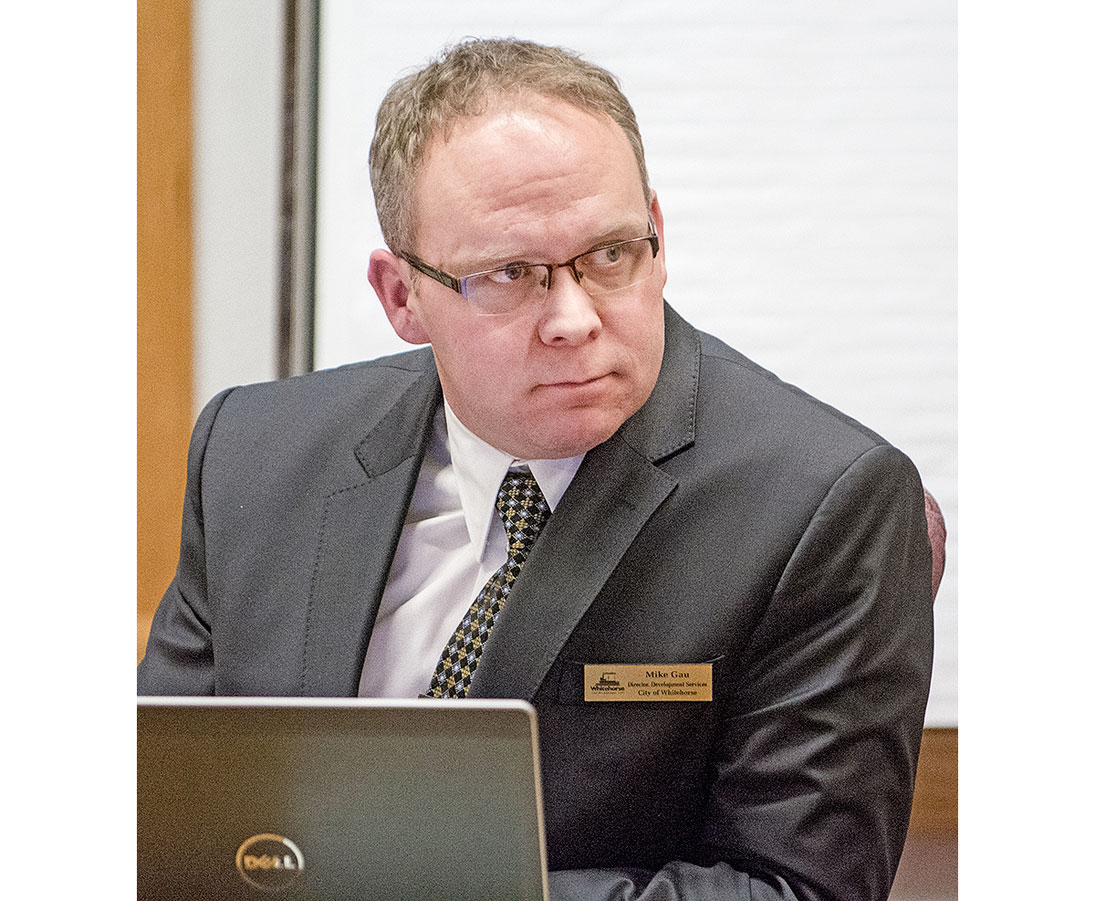 Photo by Whitehorse Star
Mike Gau
Fees taking their toll on aviators, pilot tells city
The city's proposed new and higher fees for Schwatka Lake docks are taking their toll on pilots who use the lake, city council was told Monday night.
The city's proposed new and higher fees for Schwatka Lake docks are taking their toll on pilots who use the lake, city council was told Monday night.
The changes range from a new deposit of $1,500 for the maintenance of docks to an increase on annual dock permit fees from $75 to $300.
"Somewhere along the line, it's just too much all at once," Gerd Mannsperger, an Alpine Aviation pilot, told city council Monday night.
He acknowledged an increase to the dock permit fees is warranted, having remained at $75 for several years.
However, Mannsperger argued the 400 per cent hike was unprecedented.
Rates, he said, should be raised at a more reasonable, steady level.
"That is a very substantial chunk," he said.
Along with all the other fees pilots based on the lake face, Gerd Mannsperger argued, it's especially hurting younger pilots who are just getting started.
Mannsperger has commercial insurance on his plane.
However, he noted a number of non-commercial pilots are also having trouble getting the $2-million liability insurance required by the city (a requirement that's been in place for some time), adding to the issues they are facing.
The new deposit isn't warranted, he said, suggesting the city not go ahead with it.
He noted there are few docks that have floated away from the area. While some have been abandoned, the city hasn't done anything to remove them, he added.
"There's nobody taking action," he said.
He stated there's been just one dock that's floated away in recent years.
That was countered by acting city manager Mike Gau. He pointed to Yukon Energy statistics showing three docks had to be pulled out from the water last year, and, on average, 1.5 are pulled out annually after floating away.
Gau acknowledged the city is behind in doing its periodic checks on the Schwatka docks.
He noted the deposit would be refundable and would cover costs if there were problems with the dock.
The new fees come out of an area plan council adopted earlier this year for the lake.
They came forward at Monday's meeting as part of the proposed changes to the city's fees and charges bylaw.
Also outlined in the bylaw are new fees for mobile food vendors; purchasing blended compost; a sewer camera equipment charge; waste services fees for clean wood, brushing, saw dust and wood chips; and for controlled waste asbestos.
An increase to the Eductor-Vactor equipment rental fee is also proposed and there are a number of minor wording changes to the bylaw as well.
First reading will come forward next week.
Add your comments or reply via Twitter @whitehorsestar
In order to encourage thoughtful and responsible discussion, website comments will not be visible until a moderator approves them. Please add comments judiciously and refrain from maligning any individual or institution. Read about our user comment and privacy policies.
Your name and email address are required before your comment is posted. Otherwise, your comment will not be posted.