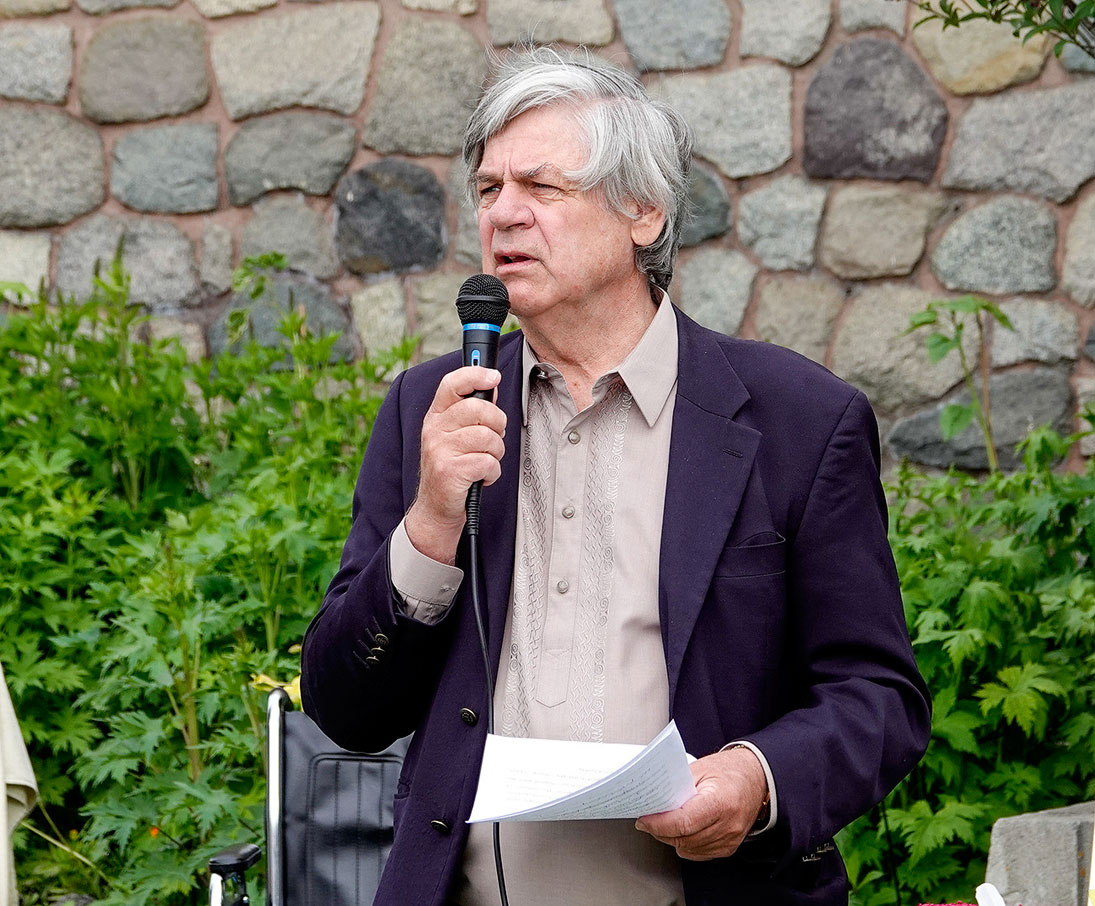 Photo by Whitehorse Star
Larry Bagnell
Expanded program supports COVID-19 projects
The Yukon can now allocate up to $44.6 million toward infrastructure projects under a new COVID-19 Resilience funding stream, Yukon MP Larry Bagnell announced Wednesday.
The Yukon can now allocate up to $44.6 million toward infrastructure projects under a new COVID-19 Resilience funding stream, Yukon MP Larry Bagnell announced Wednesday.
That amount represents 10 per cent of the territory's total allocation under the $33-billion-plus Investing in Canada infrastructure program, toward projects under the new COVID-19 Resilience funding source, the MP said.
He spoke following Wednesday's announcement by Catherine McKenna, the minister of Infrastructure and Communities, of changes to the program to help address the current health crisis through quick-start, short-term projects.
The money could be used for such things as upgrading hospitals, long-term care homes and schools to deal with social distancing requirements.
It can also fund energy efficiency or reliability projects for communities on established electricity grids under the Arctic Energy Fund, or support disaster mitigation projects that protect against floods and fires.
The money "will help get more infrastructure projects underway faster, while continuing to support our long-term goals of building sustainable, economically vibrant, low-carbon, and inclusive communities," the federal government said in a statement.
Projects under the new stream will be eligible for a significantly larger federal cost share – up to 80 per cent for provinces, municipalities and not-for-profit organizations in provinces, and raising it to 100 per cent for territorial projects designated under the new stream.
A simplified application process for funding will ensure that projects can get underway as soon as possible, the government said.
"Yukoners need help to protect their health, improve their quality of life, and create jobs as we deal with the health and economic fall-out of COVID-19," said Bagnell.
"This flexible infrastructure funding will make it easier to invest in safety measures at schools, long-term care facilities and hospitals and to improve our energy security.
"Canada's infrastructure plan invests in thousands of projects, creates jobs across the country and builds stronger communities."
Through the Investing in Canada infrastructure plan, Ottawa is investing more than $180 billion over 12 years in public transit projects, green infrastructure, social infrastructure, trade and transportation routes, and rural and northern communities.
"The COVID-19 Resilience stream will help other orders of governments whose finances have been significantly impacted by the pandemic by increasing the federal cost share for public infrastructure projects to 80 per cent in the provinces, and funding 100 per cent of the cost of projects in the territories and for projects with Indigenous recipients," the government said.
To be eligible for funding under the COVID-19 Resilience stream, the project's eligible costs must be under $10 million.
Construction must be started no later than Sept. 30, 2021, and it must be completed by the end of 2022 in the territories and in remote communities.
Funding delivered through the federal Gas Tax Fund was accelerated this year to provide $2.2 billion in one payment in June to help communities quickly move forward with infrastructure projects that will stabilize local economies.
No information about the potential uses of the money was available from the Yukon cabinet before this story was posted.
Add your comments or reply via Twitter @whitehorsestar
In order to encourage thoughtful and responsible discussion, website comments will not be visible until a moderator approves them. Please add comments judiciously and refrain from maligning any individual or institution. Read about our user comment and privacy policies.
Your name and email address are required before your comment is posted. Otherwise, your comment will not be posted.