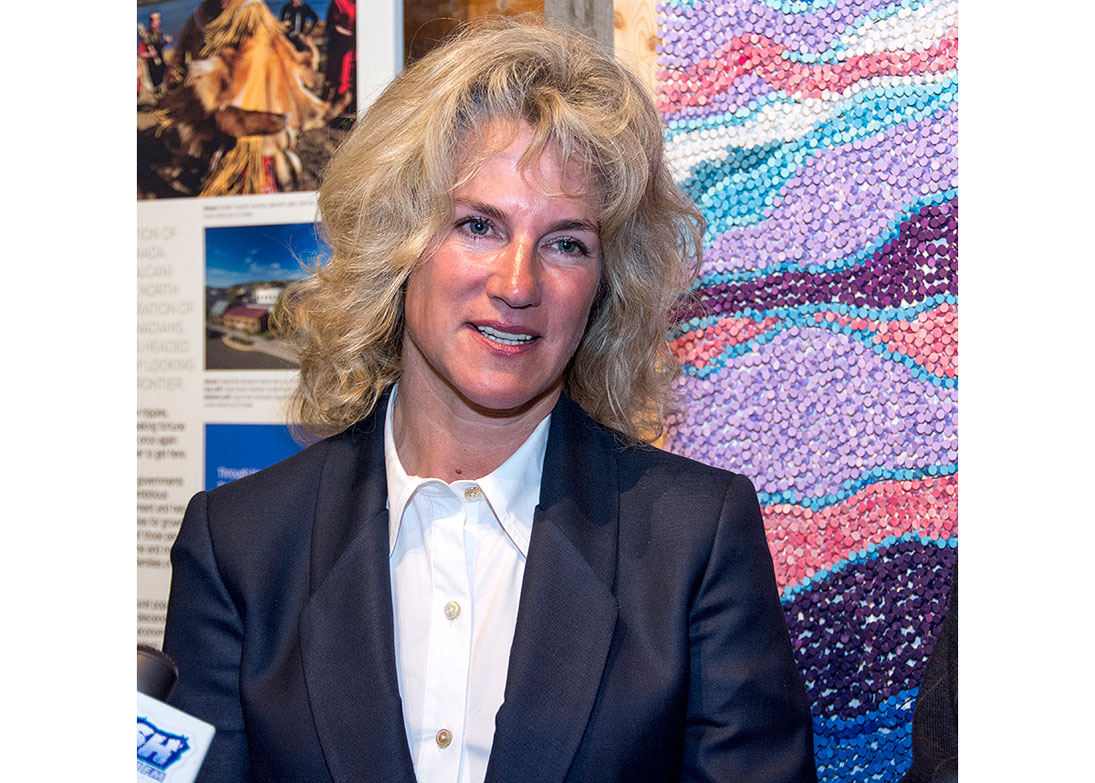 Photo by Whitehorse Star
Tamara Goeppel
Ex-candidate enters pleas of not guilty
Former candidate Tamara Goeppel pleaded not guilty
Former candidate Tamara Goeppel pleaded not guilty to violating the Yukon Elections Act in territorial court on Friday.
Goeppel ran under the Yukon Liberal Party banner in the November 2016 territorial election.
Her lawyer, Richard Fowler, asked for a five-day trial.
Goeppel's charges stem from her use of proxy votes in the riding of Whitehorse Centre during the campaign.
The then-candidate organized proxy ballots for 10 homeless people, according to a Liberal party statement released one week before the Nov. 7 election.
Proxy votes are meant for people who have reason to believe they will be absent from the territory on voting day and advanced polling days.
Despite the controversy, now-Premier Sandy Silver did not drop Goeppel from the Liberal ticket.
Goeppel lost the riding to the incumbent, NDP Leader Liz Hanson.
Elections Yukon ended the use of proxy ballots after the election.
In February, the RCMP charged Goeppel with two counts of "aiding or abetting persons in making proxy applications that were not in accordance with Section 106 of the (Yukon Elections) Act," and one count of "inducing persons to falsely declare on proxy application that they would be absent from the Yukon during the hours fixed for voting."
Goeppel is the first person to be charged under the Yukon Elections Act.
The Whitehorse businesswoman has kept a low profile since being charged.
The maximum penalties for a finding of guilt under the Elections Act are a fine of $5,000, a jail sentence of one year, or both.
Neither Goeppel nor her Vancouver-based lawyer were present at the hearing on Friday. Fowler appeared by phone.
The dates of Goeppel's trial will be determined on June 30.
Add your comments or reply via Twitter @whitehorsestar
In order to encourage thoughtful and responsible discussion, website comments will not be visible until a moderator approves them. Please add comments judiciously and refrain from maligning any individual or institution. Read about our user comment and privacy policies.
Your name and email address are required before your comment is posted. Otherwise, your comment will not be posted.