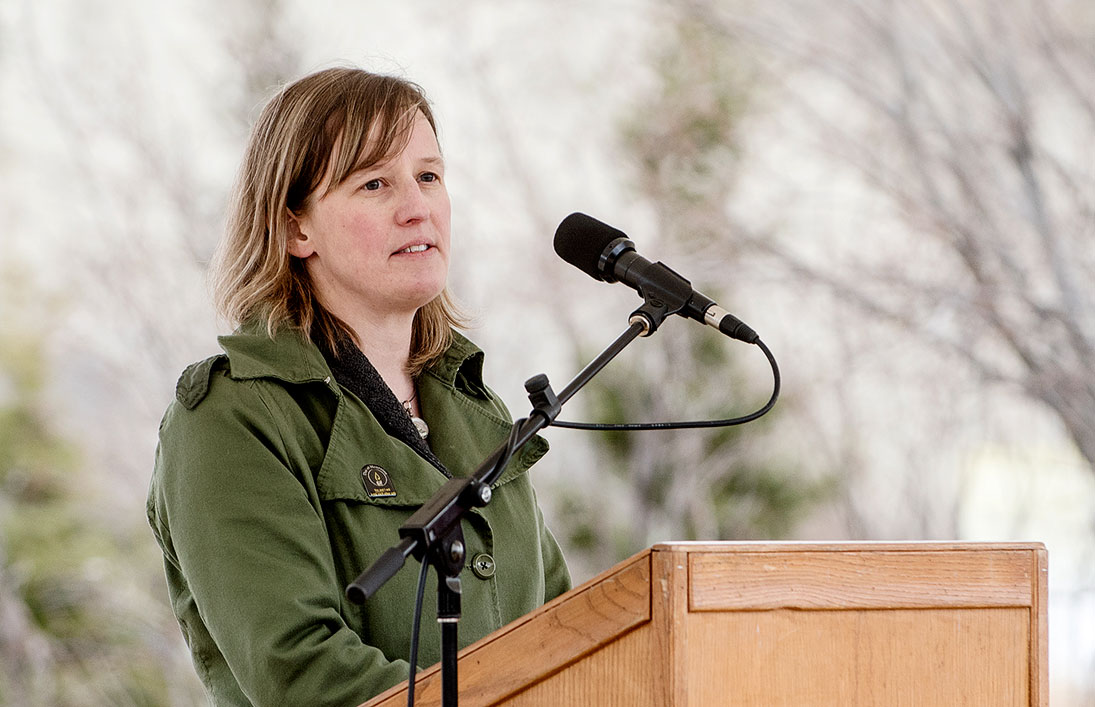 Photo by Whitehorse Star
Tiffanie Tasane
COVID-19 taking a toll on mental health
Many Yukoners reported worsening mental health due to COVID-19 restrictions, according to a Statistics Canada survey.
Many Yukoners reported worsening mental health due to COVID-19 restrictions, according to a Statistics Canada survey.
The survey reports that 52.4 per cent of participants felt their mental health was either "somewhat worse or much worse now" since physical distancing rules were implemented.
Participants describe several anxiety problems such as becoming easily annoyed or irritable, feeling nervous, anxious or on edge, worrying too much and having trouble relaxing.
The survey was conducted between April 24 and May 11.
Tiffanie Tasane, the executive director of the Canadian Mental Health Association (CMHA) Yukon Division, told the Star last week she has noticed the downturn in mental wellness.
"Those numbers may actually seem a little bit low," Tasane said of the survey results.
The CMHA's counselling team has seen increased anxiety in clients this year, Tasane said. For clients who already had issues with anxiety, the pandemic has exacerbated them.
"It's two-fold, in that a lot of coping mechanisms have been removed, things like maybe team sports or social gatherings or travel," Tasane said.
"If you don't have your healthy coping mechanisms, then sometimes you replace them with unhealthy coping mechanisms."
Yukoners with traumatic pasts or who struggle with anxiety may be more likely to turn to unhealthy coping mechanisms, she explained.
CMHA counsellors also saw an increase in clients with relationship issues.
Tasane noted that people spent extended periods of time home together during lockdown, which was straining on couples and families.
"Even in a great, healthy relationship, everyone needs time to themselves," Tasane said.
"We certainly saw relationship issues become a presenting issue far more often than they have been."
Isolation and the uncertain future are two aggravating factors for mental health during the pandemic.
Tasane noted that while the Yukon has been lucky in its low case count, Yukoners are worried about a potential "second wave," the impending flu season and borders reopening.
"Living with that uncertainty makes it challenging for people and hard to plan," Tasane said.
"We're also grieving things that are lost – people had looked forward to travel or seeing family from far away … there's this big sense of loss with all of that, as well."
Tasane explained that maintaining healthy habits – diet, exercise, good sleep habits – are important for maintaining mental health.
"Those basic things do go a long way," Tasane said.
Dr. Brendan Hanley, the Yukon's chief medical officer, said during a COVID-19 update last Wednesday that ensuring Yukoners have access to mental health services has been a priority for him.
"Mental health has been a particular concern of mine for many months now, since really the start of the pandemic," Hanley said.
"We are facing an accumulation of restrictions, even as we are opening up, we still know that the impacts are still being felt."
Hanley said he thinks there are sufficient mental health resources in the territory, but Yukoners may not be aware of what those resources are. 
"This is an ongoing issue, a back and forth of reviewing services, how well they are being provided," Hanley said.
The CMHA currently has a two- to three-week wait list for appointments.
Most appointments are being conducted virtually, but clients are able to book an in-person appointment at request.
CMHA appointments are available within 48 hours for Yukoners in crisis, and there is also drop-in telephone counselling.
The CMHA launched a support line in mid-July that is available from 2 to 10 p.m., seven days a week, at 1-844-533-3030.
The Yukon government's Mental Wellness and Substance Use Services also offers rapid-access counselling.
Tasane recommended that Yukoners look into what employee assistance programming might be available to them, as well.
She said there is room for improvement in the territory's roster of support services.
"I think there has been an improvement of resources in the Yukon, for sure, but there are still some big gaps," Tasane said.
"One of the gaps I see is mental health services for youth."
Tasane says she heard from parents this year whose children struggled with the lockdown and school closures.
"I think the isolation last spring is a huge thing, they are uncertain of their future," Tasane said.
"I think they have a fear of COVID – of disease – but they may not even know that they have that fear."
Add your comments or reply via Twitter @whitehorsestar
In order to encourage thoughtful and responsible discussion, website comments will not be visible until a moderator approves them. Please add comments judiciously and refrain from maligning any individual or institution. Read about our user comment and privacy policies.
Your name and email address are required before your comment is posted. Otherwise, your comment will not be posted.