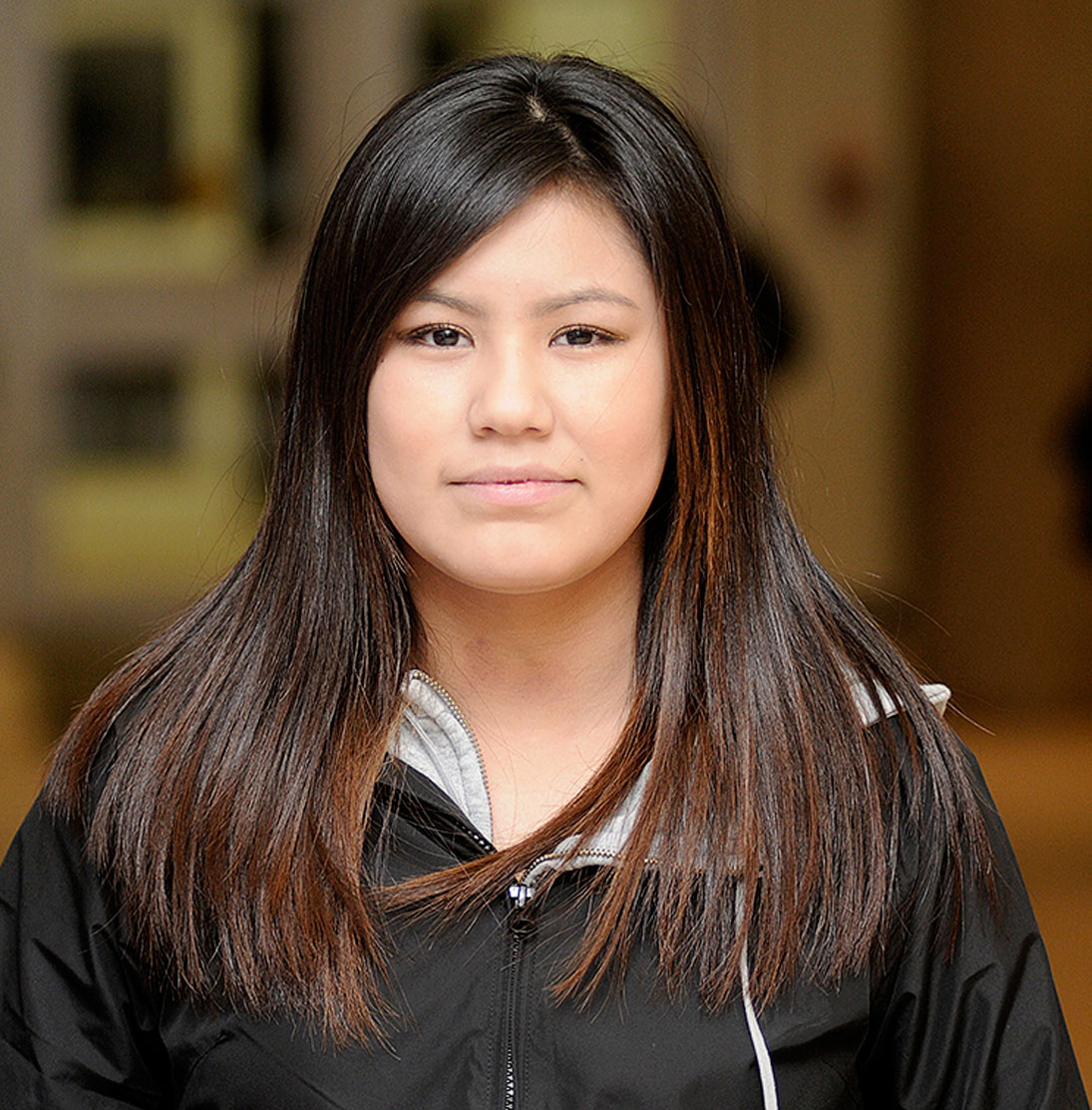 Photo by Photo Submitted
Brandy Vittrekwa
Court reviews conditions of youth's release
The youth convicted for the death of 17-year-old Brandy Vittrekwa is set to be released next month.
The youth convicted for the death of 17-year-old Brandy Vittrekwa is set to be released next month.
The youth's name cannot be published under federal law.
The youth had pleaded guilty to manslaughter and was sentenced in 2016 for the December 2014 crime.
The sentence included spending two years in a youth facility outside of the Yukon, as well as one year in community supervision in Whitehorse.
The three-year sentence will end soon, and the youth, who was 16 years old when sentenced, is set to be released June 14. He was 15 at the time of Vittrekwa's death.
Vittrekwa's body was found on a walking path in the McIntyre subdivision in December 2014.
She had been invited by the youth to a friend's house to drink the night before. She had turned down his advances that night. She had left the friend's house with the youth to walk home.
When her body was found, she had a broken jaw and two black eyes, and her face displayed blunt force trauma. She was found without her winter coat.
Her cause of death was determined as intoxication, exposure, asphyxia and her injuries.
The youth responsible for her death appeared in youth court Friday to discuss the conditions of his release.
Crown Ludovic Gouaillier told Judge Peter Chisholm that there were no concerns about the release.
The youth is behaving well in custody, court heard. He is working hard to attain a high school diploma, in an effort to attend a post-secondary institution in British Columbia in September.
Gouaillier mentioned that, despite working hard, the youth had fallen behind in his studies, which could throw off his hope to attend school in B.C.
While the Crown said there is danger the youth could play catch-up in schooling, he feels there is still enough time for him to finish his studies.
"There is still time to rectify the course," Gouaillier said.
The Crown did say that members of the Vittrekwa family are having trouble with the youth's pending release.
He said this should not be a problem since the youth will not be running into the family in public, since he will be leaving the territory.
Moving to conditions of release, the Crown said probation supervision will have to be transfered to B.C.
He said all the no-contact orders would still be in place, and suggested adding more people to that list.
Gouaillier also suggested adding two more conditions: that the youth not be able to enter the McIntyre subdivision and not attend any Kwanlin Dün First Nation events.
Since these two conditions were broad, he suggested that it be worded in such a way that the youth's probation supervisor can list several areas that are off-limits.
Cathy Rasmussen, who was representing the youth, addressed his falling behind in school.
She said the youth only has three subjects remaining: math, chemistry and English. The youth has the help he needs and is anxious to finish schooling, she added.
"He's quite motivated to buckle down," Rasmussen said.
She said the youth's motivation can be quantified. He has received a scholarship for post-secondary studies and does not want to lose the opportunity. He has made the trip to B.C. see the institution and meet people.
Chisholm asked if the youth had anything to say.
The youth admitted to falling two weeks behind but was still able maintain grades in the high 70s.
He said his day entails mostly sitting down in front of a computer to complete school work. He has a job but had to cut back hours to make time for his studies.
The youth told the judge he is focused on finishing high school, and thanked the court for the opportunity.
He said he understood the circumstances of him being involved in court proceedings are not good, adding he believes no one should have had to go through what Vittrekwa had.
He said he remembers the violent incident everyday.
Chisholm said he is pleased with the youth's progress. He could see that the move from secure custody to open custody has been positive.
He said he hopes the youth understands that he cannot undo Vittrekwa's death. He added that the best course of action is to stick to his plan so he does not hurt anybody else.
Chishom said he believes the youth needs to move forward. He could see that the youth felt shame and remorse for the pain he has caused to the victim's family.
He encouraged that the youth not dwell on the past nor possible failure, wanting him to think of the possibility of succeeding.
The judge said the plan for the youth in B.C. is well-conceived. He said there will be a need for adjustment, but everything is transferable from the Yukon.
He will have a youth worker, youth forensic psychologist, a youth probation officer and a residence waiting for him.
"I think it is a positive," Chisholm said.
Four to six weeks is not a lot of time to finish his studies, the judge said, but he believes it is enough. He said the youth is more than capable of getting the work done.
As for conditions, Chisholm decreed that the youth must keep the peace, attend court when required, report to his supervisor upon release and report any changes to employment, education or residency to the supervisor.
The youth is subject to a firearm ban as well as a curfew. He cannot be outside of his residence between 11 p.m. and 5 a.m.
He must attend counselling and is subject to an alcohol prohibition.
The youth cannot enter McIntyre, the Canada Games Centre nor F. H. Collins Secondary School or any location specified by his probation officer.
The conditions are subject to a review three months after he arrives in B.C.
Add your comments or reply via Twitter @whitehorsestar
In order to encourage thoughtful and responsible discussion, website comments will not be visible until a moderator approves them. Please add comments judiciously and refrain from maligning any individual or institution. Read about our user comment and privacy policies.
Your name and email address are required before your comment is posted. Otherwise, your comment will not be posted.