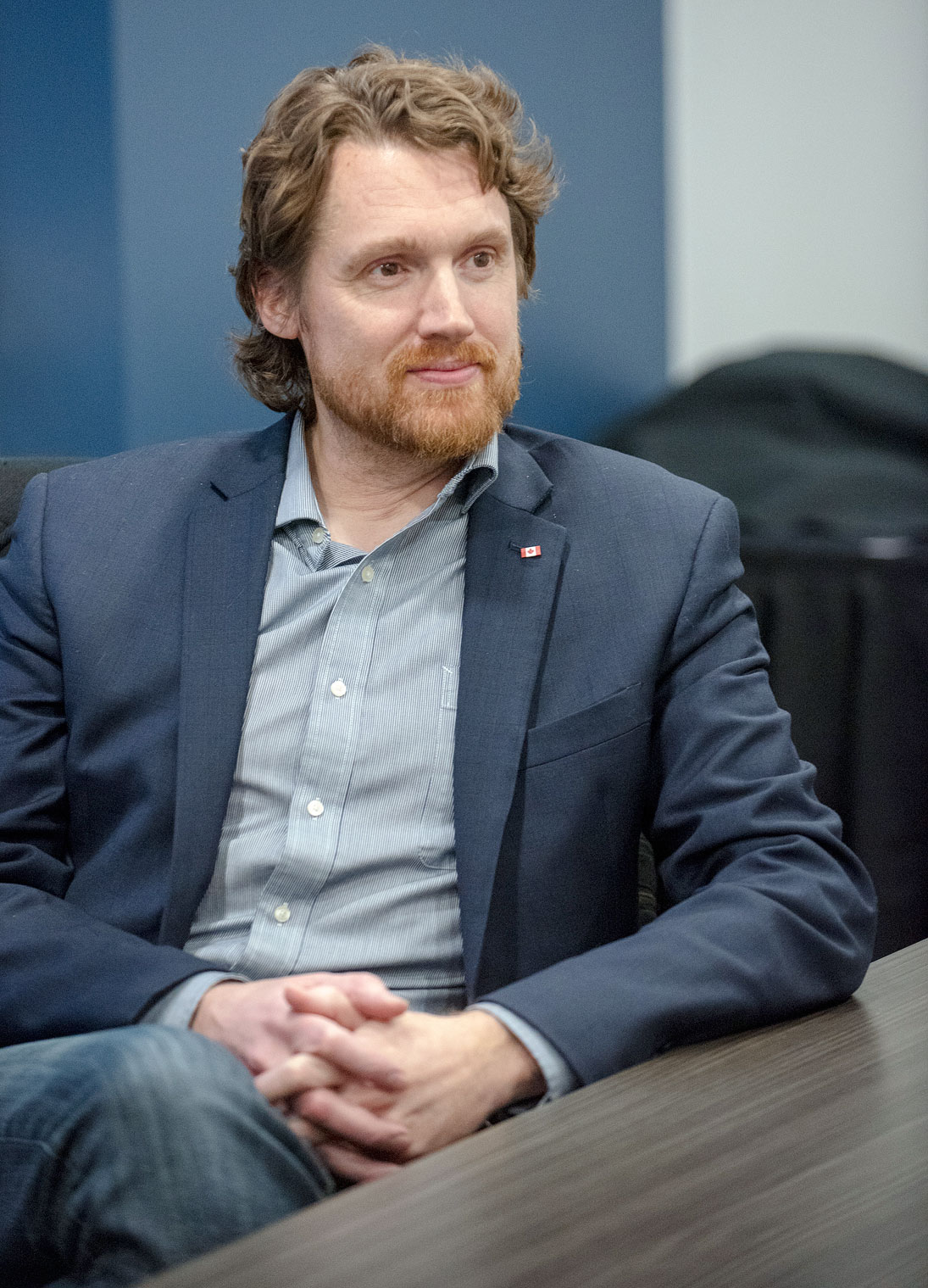 Photo by Whitehorse Star
Jonas Smith
Conservative candidate names campaign manager
Jonas Smith, the territory's Conservative Party candidate for the 2019 federal election, has a campaign manager.
Jonas Smith, the territory's Conservative Party candidate for the 2019 federal election, has a campaign manager.
Linda Benoit will fill the role, Smith said Wednesday.
Benoit, 37 and born and raised in Faro, has lived in Whitehorse for most of her adult life.
She is currently the office manager for Kluane Drilling Ltd and was previously the director of Property Management for Northern Vision Development LP.
An active community member, Benoit serves on multiple volunteer boards. Those include Yukon Women in Trades and Technology, the Youth of Today Society and the Royal Canadian Legion Branch 254, Ladies Auxiliary. 
Benoit and Smith worked together on the Yukon Party executive dating back to 2010, including on the successful 2011 territorial campaign and then in former premier Darrell Pasloski's office. 
"I could not be more delighted to have Linda providing leadership for our campaign team as we ready ourselves for the next federal election," said Smith.
"Her demonstrated campaign success, incredible experience, knowledge and commitment to the Yukon greatly benefit our efforts and strengthen the team." 
"I am honoured and excited to work with Jonas and the team to help ensure a Conservative Party of Canada victory for the Yukon," said Benoit.
"Jonas has proven himself to be bright, diligent and dedicated to Yukoners and their interests in all the time that I've known him." 
Incumbent Liberal MP Larry Bagnell has said he'll likely run again, but hasn't made a definitive announcement.
No one has publicly emerged as a potential NDP or Green Party candidate.
The 43rd Canadian federal election is scheduled to take place on or before Oct. 21, 2019.
Though date is determined by the fixed-date procedures in the Canada Elections Act, the Governor General of Canada may issue the writs of election at an earlier date. 
Earlier this year, Prime Minister Justin Trudeau firmly ruled out a spring 2019 election.
Add your comments or reply via Twitter @whitehorsestar
In order to encourage thoughtful and responsible discussion, website comments will not be visible until a moderator approves them. Please add comments judiciously and refrain from maligning any individual or institution. Read about our user comment and privacy policies.
Your name and email address are required before your comment is posted. Otherwise, your comment will not be posted.