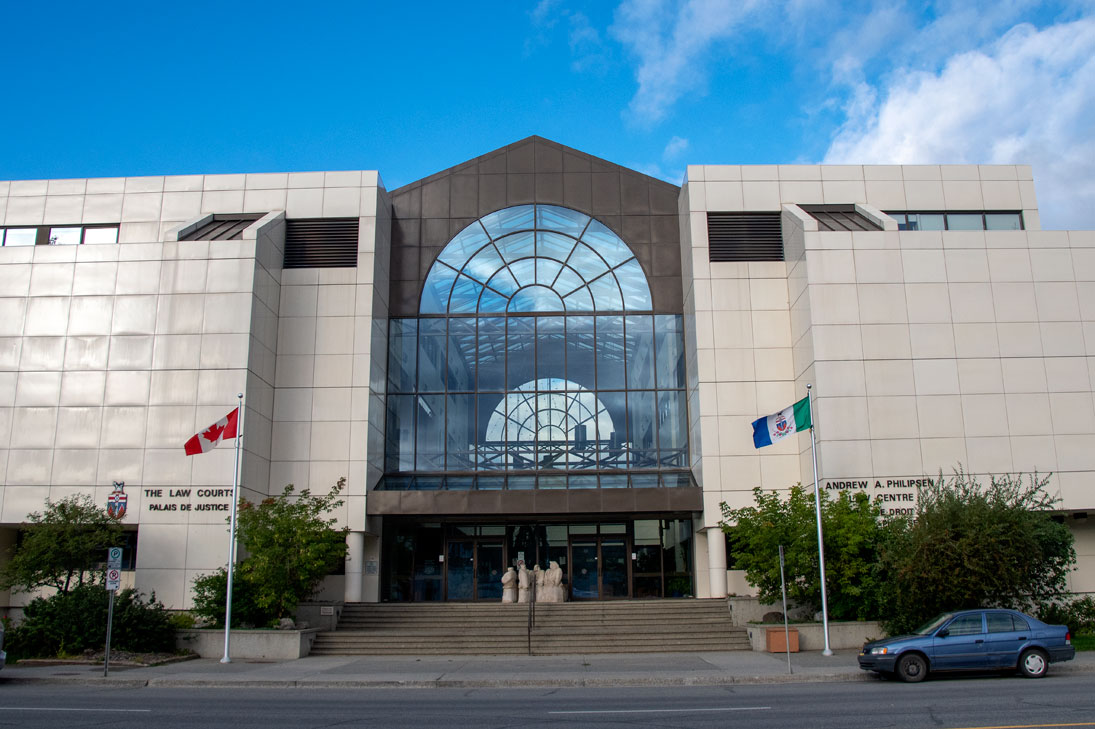 Photo by Whitehorse Star
.
Complainant's statements not accurate, lawyer says
A British Columbia woman who has accused her stepfather of sexually assaulting her in Whitehorse says his version of events is not true.
A British Columbia woman who has accused her stepfather of sexually assaulting her in Whitehorse says his version of events is not true.
To protect the woman's identity, neither of their names can be published.
The complainant was subject to cross-examination on Tuesday, the second day of the trial taking place in Whitehorse, with Justice Gregory Mulligan presiding.
The cross-examination by André Roothman, the stepfather's lawyer, lasted the entire day.
Roothman put the stepfather's series of events before the woman.
He said the pair travelled together from Dawson City to Whitehorse on Sept. 29, 2017 and stayed the night. She was to leave for British Columbia the following day.
Roothman said the stepfather bought the complainant alcohol shortly after arriving in the city. They would eventually have dinner at a restaurant, then go to a bar.
The woman left the bar and the stepfather did not see her again until she returned to their hotel room at 12:30 a.m. with another man, a cab driver.
Roothman suggested the complainant indicated to the stepfather that nothing had happened between her and the driver. This man was told to leave, and he did.
Roothman next suggested that the stepfather snorted cocaine, and the complainant asked him to snort the drug off of her body, which he did.
The defence proposed that the woman complained that it was hot in the room, and had taken off her clothes herself, and willingly. Roothman added that the stepfather took photos of the woman when she was naked.
The lawyer suggested to her that none of the sexual activity that she alleges, took place.
He next proposed that the man tried to get the complainant to put her clothes back on, but that she refused.
Roothman put it to her that the next morning, the stepfather gave her $1,000 because she had mentioned to him that she needed a new car.
Roothman said the woman was clearly not in her right mind and acting in her normal behaviour due to being both drunk and high. He added this was conduct she would have never shown while sober.
He suggested that once sober, she felt ashamed and concocted her story to cover up her behaviour.
The woman tearfully and emphatically denied this series of events. She maintained that she was scared of her stepfather and was in survival mode during the alleged sexual assault.
She explained, during her chief examination on Monday, that she had witnessed the stepfather allegedly push her mother down a staircase when he was drunk.
Roothman asked if it was fair to say she disliked or hated her stepfather after that incident. She explained hate is too strong a word, but maintained she does not like him.
The stepfather did support the family but was abusive, she added.
Roothman pointed out that she'd testified that she was drunk on a scale of nine out of 10. The 10 in this point was blackout drunk. He suggested that she would not remember much if she'd been nearing blackout.
The woman disagreed, maintaining that her memory of the night was good.
Roothman proposed that this meant that her estimate of her intoxication must not be correct. She did not agree, and maintained she was a nine out of 10 drunk.
Roothman asked her how she could know what going on with having been drinking, snorting cocaine and smoking marijuana with the cab driver. She said she knew what was happening regardless of the drug use.
"I saw it (the alleged sexual assault), I felt it, I experienced it," she testified.
Roothman pointed out inconsistencies in the complainant's testimony with two RCMP statements and the preliminary hearing.
During the preliminary hearing on April 27, 2018, he noted, she said she had been wearing shirt pants and a bra.
Yet, in her testimony at trial, Roothman pointed out, she said she could not remember wearing the bra.
The complainant said she remembered giving that testimony last April.
Roothman asked if this meant her memory of the incident was flawed. She maintained she could not recall if she had worn a bra.
He next pointed out that during her first police statement in October 2017, she did not tell police that the man tried to have sex with her from behind.
He said this was a key point in her story, and asked if it was not her memory at the time.
The woman agreed that this was a vital point and that she did not tell police during that statement. She said she was sobbing, and told the police what she could remember.
She explained it was hard to remember everything because so much had happened.
Roothman asked if she remembered this during the second police statement in November 2018. She said she did not.
He asked if she remembered at the preliminary hearing. She said this was her first time in court, and she remembered more as the court process moved forward.
Roothman proposed that having taken all three drugs, she would have lost all rationality. He added that in this condition, she would have done things she would not have normally done.
The woman said she was terrified of her stepfather and did whatever he wanted her to do because of it.
"I was scared of him," she said.
She said her behaviour that night was not of her own free will. She said she did not want to participate in any of the sexual activity, and indicated this through shaking her head.
She added she'd believed she could trust her stepfather, and had thought she was safe after he chased away the taxi driver.
She added it was horrifying that after she had just escaped an alleged attempted abduction and sexual assault by the cab driver, her stepfather allegedly sexually assaulted her.
Roothman asked if the accused had ever threatened the woman that night. She said she did not know.
He suggested that none of the man's behaviour had made her fearful.
She denied this, saying all of his behaviour that night had frightened her. She said the fear began when he offered the drugs.
The next Crown witness was scheduled to be called this morning.
Add your comments or reply via Twitter @whitehorsestar
In order to encourage thoughtful and responsible discussion, website comments will not be visible until a moderator approves them. Please add comments judiciously and refrain from maligning any individual or institution. Read about our user comment and privacy policies.
Your name and email address are required before your comment is posted. Otherwise, your comment will not be posted.